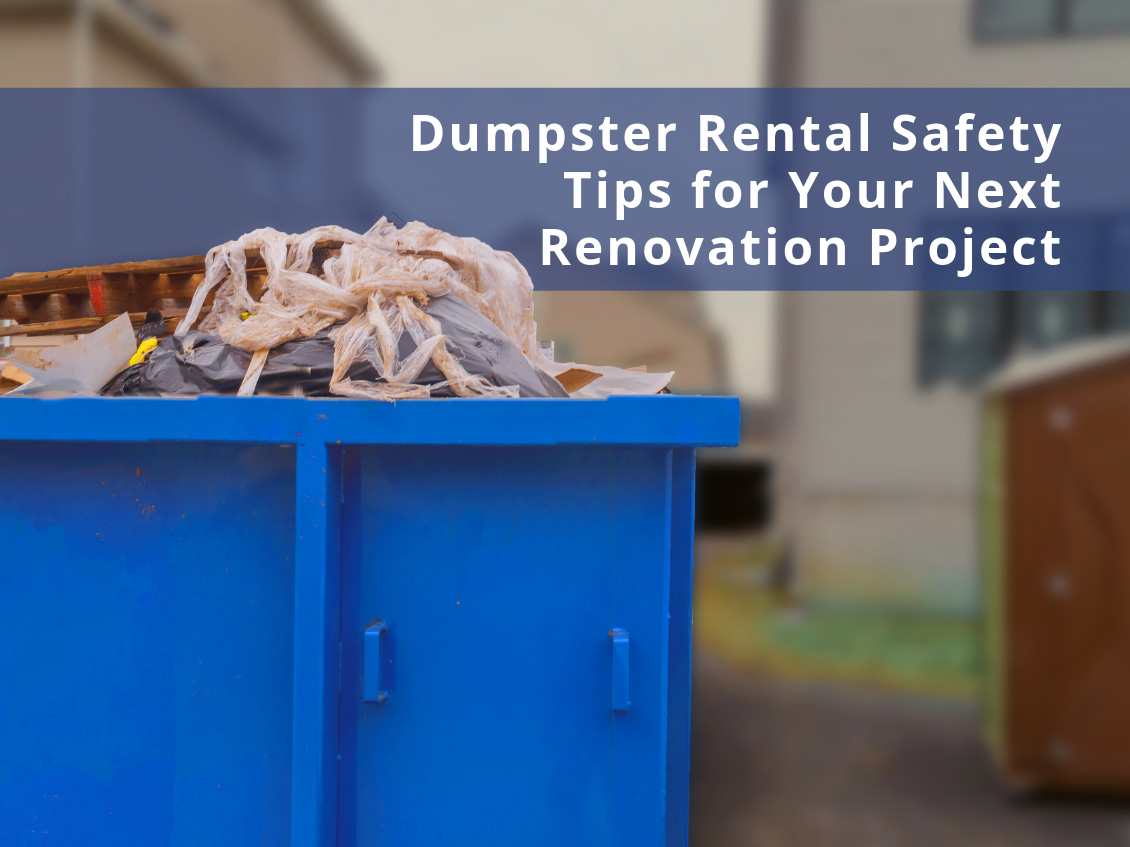 Whether you have a home renovation or a complete office remodel planned, safety should always be your top priority. As the popularity of self-renovations increases—in fact, home improvement spending has increased by 17% in the past year—it's important to take a moment to familiarize yourself with these dumpster rental safety tips before you dive into your next remodel.
Choose a safe location
One highly important dumpster rental safety tip is to carefully select the location for your dumpster. While it's unlikely that the dumpster will cause damage to your driveway, it's still a possibility. We offer a variety of sizes, including 10, 20, and 30 cubic yard dumpsters, which can weigh several tons when full. To help protect against driveway damage and reduce the risk of injury, we suggest you place plywood sheets where the dumpster will be placed. Additionally, when you choose the location for the dumpster, it's important to ensure the area is clean and free of debris. This will decrease the risk of tripping or falling and ensure your renovation project is as safe as possible.
Understand what can and can't go in the dumpster
While dumpsters may seem like a catch-all for any form of garbage or debris, there are a few restrictions on what can be placed in a dumpster. Materials commonly used during a renovation, such as plaster, tiling, and roofing materials, are suitable for disposal in a dumpster. Any materials that may cause harm to yourself or the environment, however, should not be placed in a dumpster. This includes compressed air canisters, corrosive or explosive materials, or any materials that may be hazardous. Other chemical products, such as herbicides, pesticides, antifreeze, or batteries, are also prohibited.
Be careful of pinch points
Most dumpsters have either hinged lids or side doors that swing open to allow for easier disposal. When you use a dumpster, you need to keep fingers and hands away from these hinges. Dumpsters are built from sturdy materials and the lids and doors can be quite heavy. Pinching your fingers or hands in these hinges can be very painful, and can even cause injury, so be sure to use extreme caution when opening or closing the doors of the dumpster.