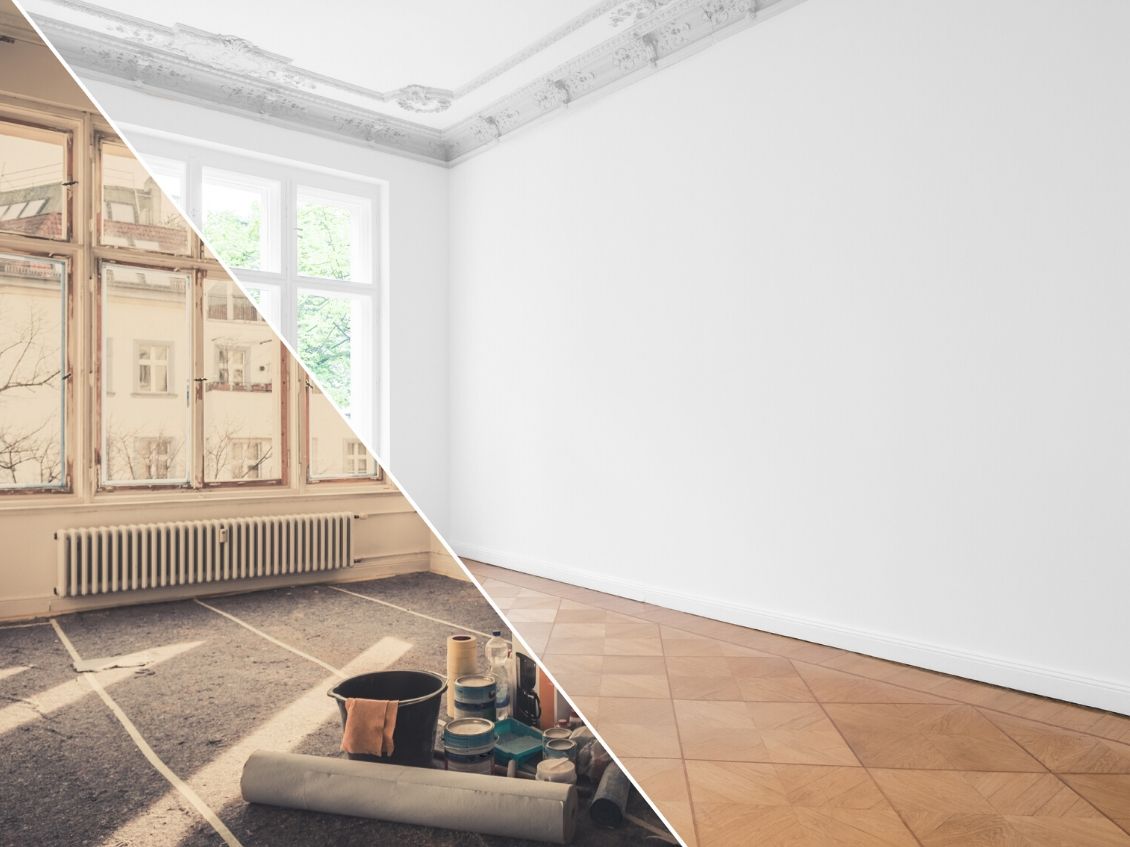 Planning a home renovation is no small feat. Depending on the size and scope of your project, you may really have your work cut out for you. You must take into consideration many moving parts when you're planning a major home renovation. With so many parts of the project taking place at the same time, the best way to ensure you don't become burnt out or overwhelmed is to create a guidebook for the entire project. Creating an outline for the project before construction starts will keep everything on track throughout the course of construction. This complete house renovation guide provides helpful insight to ensure that all aspects of your home renovation go exactly according to plan.
Planning
Planning and preparation are the necessary first steps in any home renovation. The plans you create at the onset of the renovation will serve as the blueprints for the entire construction project. As such, it's important to pay extreme attention to detail when you're creating the outline for your renovation.
First, you must analyze the size and scope of the project at hand. Create a design vision for the finished renovation, and search for reference pictures to guide you along the way. It's also imperative to create a timeline and budget when you're crafting your personalized house renovation guide. Renovation projects can be quite intensive, and they often take longer than people may think. Creating a schedule for the project will ensure everything stays on track throughout the course of the renovation. Likewise, creating a structured budget will ensure you can complete your renovation in a financially responsible manner. Be sure to consider the cost of materials as well as the cost of labor when outlining your original budget. Try to adhere to these plans as closely as possible throughout the renovation, as it will ease some of the stress that often accompanies large remodels.
Demolition
Demolition may seem like the simplest part of a home renovation, but it's often anything but. Demolition is much more than knocking down walls at random and deconstructing cabinets with the swing of a mallet. You must conduct this process in a very methodical manner to ensure the structural integrity of the home remains even after a few walls come crashing down. Before you begin demolition, be sure to familiarize yourself with the lighting, heating, and plumbing structures in your home. You'll also need to be aware of which walls are load-bearing. Removing any of these walls will spell serious trouble for the structural integrity of your home.
Demolition can also be quite an extensive process. Depending on the size of your home and the scope of renovations, you'll likely find yourself with a fair amount of waste after demolition. Renting a large 30-cubic-yard dumpster will significantly ease the demolition and waste removal process. As demolition concludes, you'll be able to quickly and efficiently return the dumpster and check one more thing off your renovation to-do list.
Electrical, plumbing, and heating and cooling
Perhaps the most important part of any home renovation is the installation of electrical, plumbing, and heating and cooling systems. Such systems take place entirely behind the scenes, so you'll likely never see them again after construction concludes, but it's imperative that you install them safely and correctly. Improper installation of such systems can increase the risk of future damage in your home, whether in the form of an electrical fire, a leaky pipe, or unsafe air quality. As such, it may be in your best interest to contact a professional for the installation of such systems. Employing the services of a licensed plumber or electrician will prevent any potential problems that could arise if you tried altering or installing these systems yourself.
Framing and drywall
If your home renovation includes altering your current floor plan or adding another room onto the existing structure, you'll likely need to factor framing and drywall into your renovation timeline. You can hang drywall on your own, but bear in mind that you'll need to ensure the sheets of drywall are entirely flush with the wall. This process may take several days depending on the scope of your renovations, and it's often best completed by several people working together. One person should position and secure the drywall while the other drills it into place. Once you've hung all the sheets of drywall, you must apply the drywall compound and allow it to dry before finally sanding it down. Sanding the drywall is crucial, as it will provide a smooth surface upon which you can later apply paint, paneling, or wallpaper.
Painting
With all the infrastructure completed, it's time to move onto perhaps the most fun part of renovating a home: painting. At this stage, your creative liberties can finally come into play. When you're choosing a paint color for your home's interior, try to choose a base color that will complement the architectural features of your home. Many people opt for neutrals or lighter-toned colors to serve as their base. You can then use an accent color to create a pop of personality throughout the space. Be sure to always use a base coat of primer when painting walls and to place painter's tape along the edges of the ceilings and baseboards. This will ensure the rest of your home stays clean while you're painting and afford you the most professional-looking paint job possible. Many people also suggest that you move the paint roller in a W pattern for the most complete coverage.
Finishing up
As your renovation project draws to a close, it's time to start getting your house back in order. Tidy up the renovation space, and dispose of any remaining debris that may still be cluttering up the area. Decorate the newly renovated space with your personal items, and arrange the furniture in a way that highlights the new features. Be sure to also create an organization system for the space. This will ensure the area stays clean and tidy, allowing everyone to truly appreciate the changes you made during the renovation.