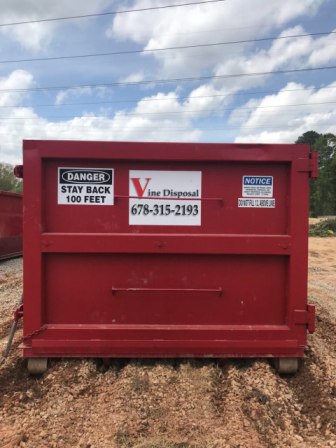 Our smallest roll off dumpsters available for rental are 10 cubic yards of volume. These roll off dumpster sizes are about 12-16 feet length, about 8 feet wide and about 3-4 feet tall. This dumpster size gives plenty of room to fit a large amount of garbage bags. These dumpsters are also suitable for small house constructions, though in that case you may wish to call Roll Off Dumpster Rental and talk to one of our representatives to make sure you won't need a larger sized dumpster. A 12 yard dumpster has more capacity of course. It is also popular for small household uses and slightly larger projects. The 12 yard dumpster features nearly identical dimensions as the 10 yard dumpster, but has up to 3 extra feet in length to fit in those extra garbage bags, or pieces of debris.
What Roll Off Dumpster Size?
Renting the appropriate roll off dumpster size is extremely important. If you accidentally select a dumpster a few sizes smaller than needed. This doesn't happen to many Roll Off Dumpster Rental customers, but we've heard many of these stories from customers that used to hire our competitor's services before discovering us. We believe that customer loyalty and satisfaction is much more important to us. When you call Vine Disposal, one of our team members will do their best to help you select the best choice for your dumpster rental. Some small features, like well-trained employees, are what separate us from our competitors.
Need a large dumpster for construction purposes? Don't worry, we have you covered with roll-off dumpster capacity. Vine Disposal offers large dumpsters specifically designed for heavy construction materials, and for traditional garbage also, with construction dumpsters that can handle up to ten tons. Our 20-, 30-, and 40-yard dimensions of roll-off dumpsters offer plenty of room to handle all the construction debris within a blink, thanks to their huge frame measuring 22 feet length, 8 feet wide, and 5-8 feet height. There are few things you can't fit into this dumpster.
Vine Disposal is proud to offer various roll-off dumpster sizes and superior rental service in comparison to our competitors. If you want to save time and money, there is only one choice. Call us to get started with the perfect roll off dumpster sizes today at (678) 315-2193 or use our contact form here.