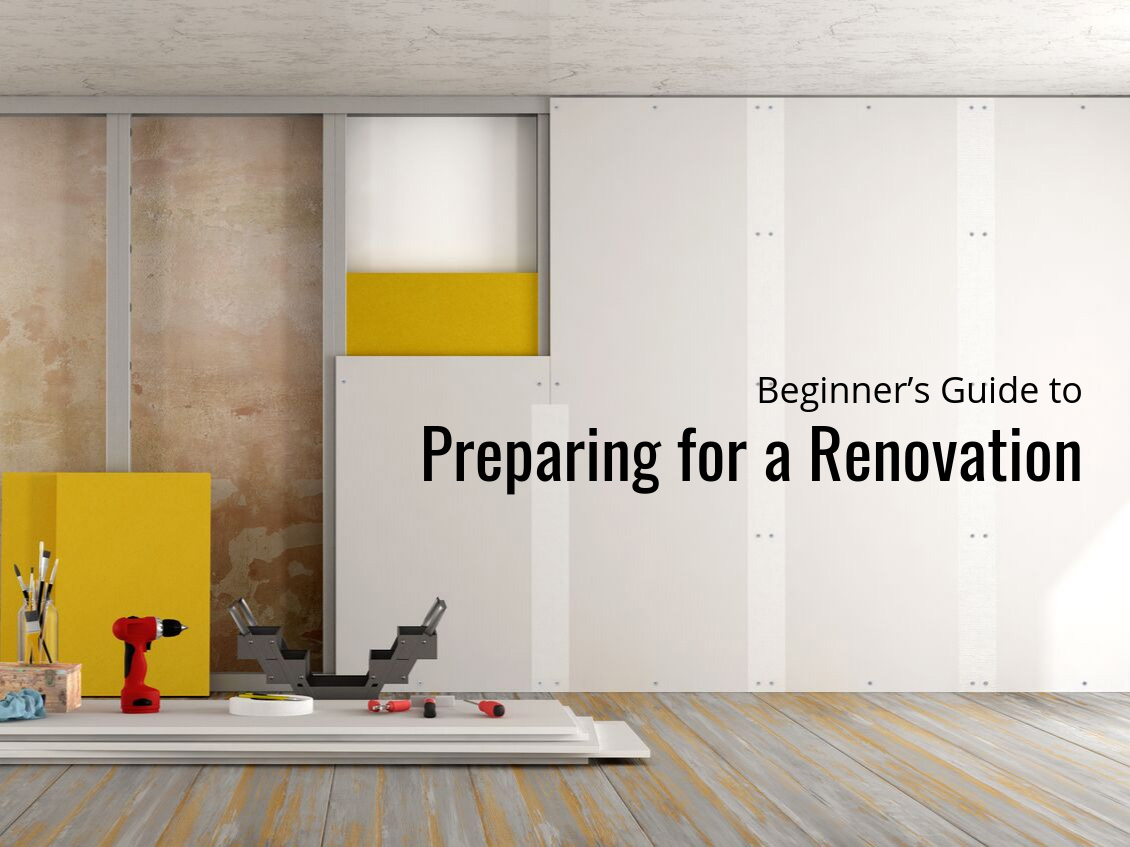 Whether you're planning a small office facelift or a complete home remodel, the process of preparing for a renovation can be daunting. Contacting contractors and sorting through supplies can easily become overwhelming. However, with this helpful guide, you'll be ready to tackle your next renovation with calmness and confidence.
Create an action plan
Careful planning is the cornerstone of any effective renovation. Start by creating a detailed outline for each project you plan to complete. This outline should include all the materials you will need and the name and contact information for any contractors you may be working with. For each project, you should also establish a timeline and budget. Sticking to this action plan as closely as possible will ensure that you don't break the bank during your renovation. However, it's important to remember that accidents happen, and things may not always go according to plan. So, it's okay to be a bit flexible with your action plan.
Tidy up
Before beginning work on your renovation, be sure to tidy up the workspace. Place any fragile or breakable items in a safe location and lay a tarp over furniture and carpeting. No renovation is complete without a little dust and debris, and these preventative measures will protect your belongings from harm throughout the renovation. During the renovation process, you should also try to keep the workspace as clean as possible. Renting a dumpster and disposing of extraneous materials and debris at the end of each workday will keep your workspace clean. It will also reduce the amount of time spent tidying up after the project.
Do your research
Depending on the scope of work for your renovation project, you may require a building permit. Building permit requirements differ for each state, county, and city, so be sure to consult your local government officials before beginning your renovation. The process of obtaining a building permit can sometimes be quite lengthy. As such, when preparing for a renovation, make sure you plan well in advance.
Know your limits
With the guide of online tutorials and DIY books, planning a renovation project has never been easier. Some DIY renovation projects, however, are easier said than done. In this case, it's probably best a professional handles it. For more complicated or large-scale renovation projects, such as plumbing and electrical work, you may want to consult an expert. Though this may be a bit more expensive, it will ensure that those working on the project do it correctly and safely.

Keep your workspace safe and spotless during your next renovation project. When searching for a rental dumpster in Atlanta or the surrounding areas, be sure to contact Vine Disposal.