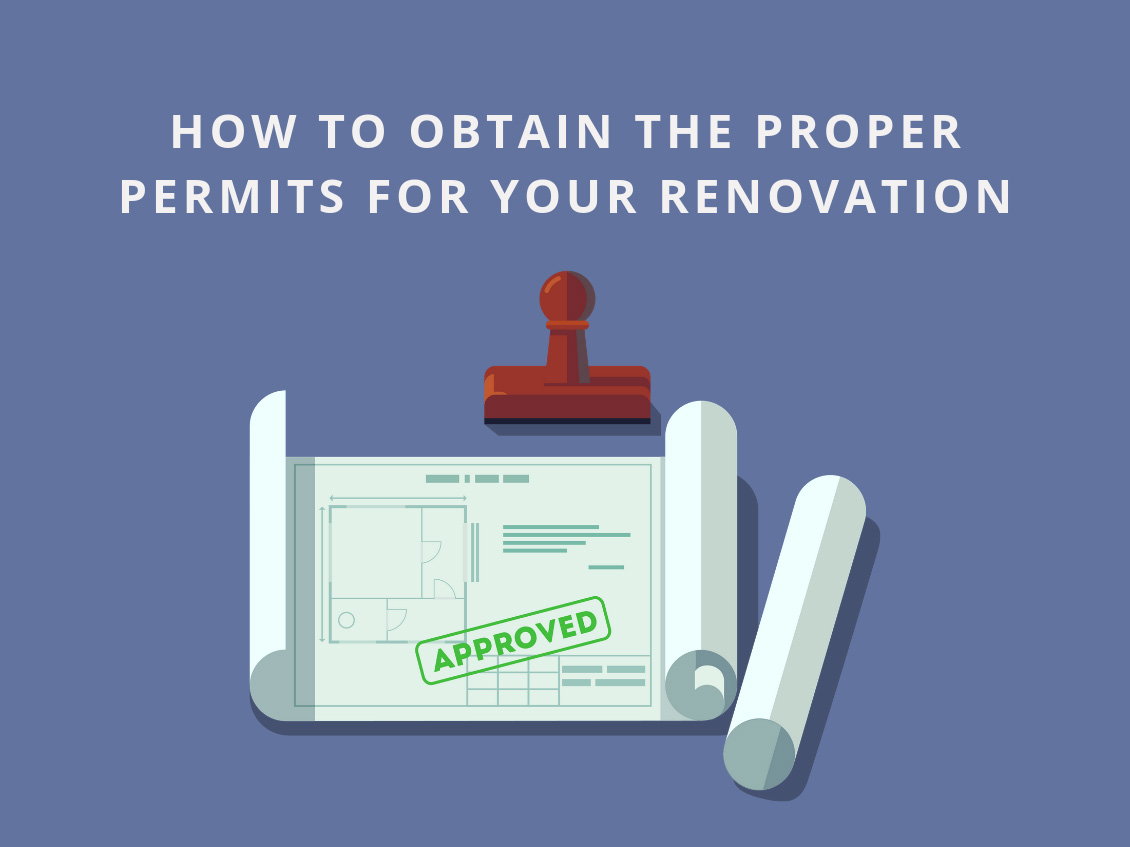 The home renovation business is booming. In fact, a 2019 study "estimated that total U.S. home improvement expenditure amounted to about 394 billion U.S. dollars in 2018." Any renovation project, whether residential or commercial, is a big undertaking that involves a lot of planning. This guide will help you understand the process of how to obtain the proper permits for your renovation so you can get the ball rolling and achieve your dream remodel.
Types of building permits
Almost all buildings fall into one of two subtypes: commercial or residential. While the general rules and regulations governing each of these construction projects may seem relatively similar, there are a few key differences, as outlined below.
Residential
Residential refers to any buildings intended as homes. This includes condominiums, townhouses, duplexes, and single-family homes. Plus, since the size of residential buildings is typically smaller than that of commercial buildings, the scope and complexity of residential construction projects are often less. Residential construction projects do require building and zoning permits for specific renovations. However, in general, the extent of these permits is significantly less than that of commercial construction projects.
Commercial
Commercial buildings, on the other hand, can come in many different shapes and sizes, and companies in various industries utilize them. Commercial buildings can include retail spaces, storage facilities, office or industrial buildings, and large-scale multi-family housing, such as apartment complexes. These buildings typically require more permits than residential buildings, as they must comply with different safety standards and business regulations. In addition to complying with general regulations regarding building materials and construction techniques, commercial construction projects must also comply with specific regulations regarding plumbing and electrical systems. Depending on the use of the building, some commercial construction projects must also comply with specific codes relating to parking lots, elevators, and IT concerns. Handicap accessibility is also a consideration for commercial buildings. The Americans with Disabilities Act (ADA) requires that "all new facilities built by public accommodations, including small businesses, must be accessible to and usable by people with disabilities."
Process of obtaining a building permit
Required building permits will vary between construction projects; larger-scale commercial projects may require multiple permits. Additionally, the process of obtaining a permit and the requirements and codes needed for each construction project will vary between states, even cities. When planning a construction project, be sure to first check with your county and city for how to obtain the proper permits for your renovations. Though each city does things differently, below is a general outline of the steps you will need to take to obtain a building permit.
1. Create an action plan
Before you can begin the application process for obtaining a construction permit, you must first create a detailed action plan for your renovations. This action plan will help you visualize your renovation project and will be quite beneficial when it comes time to fill out the official permit application. Creating a detailed action plan is important because it will help you determine which permits are necessary to properly complete your renovation. Not all renovation projects require a construction permit. While permit requirements will vary depending on your location, typically, only construction projects in which you're drastically altering the building's structure will require a building permit. Such projects may include:
The addition or removal of walls
Demolishing a portion of the building or creating an addition
Changing the piping or electrical systems
Altering the purpose of a room, such as converting an attic into a bedroom
Smaller renovations, such as installing cabinetry, replacing the flooring, or building a fence will likely not require the use of a construction permit. For these reasons, it is crucial to begin your renovation process with a detailed action plan, as the scope of your work will greatly influence the permits needed.
2. Arrange a pre-application meeting
After you've completed your action plan you should schedule a meeting with a local code official. During this informal meeting, the code official can look over your plans and take a quick glance around your renovation space to ensure you will complete things up to code. At this time, the code official may also be able to offer additional advice and suggestions for your renovation to further ensure the safety of the project. If you're still unsure whether your project requires a permit, and which additional permits may be necessary, the code official can help with this as well. For instance, some communities require additional permits to place a dumpster on a property. Permit requirements for dumpsters often differ depending on the location of the dumpster and may even vary depending on dumpster size. Larger dumpsters often used in commercial renovations may require additional permits, while those used in smaller renovations, such as a 15 cubic yard dumpster, may not require any additional permits. Since these requirements frequently differ between communities and projects, conferring with a local code official will ensure that your project meets all requirements.
3. Submit your application
Once a local code official has approved your action plan, you can begin the permit application process. You can generally find forms and applications for permits on your city government's website, as well as further information regarding types of permits needed for different renovation projects. Many permit forms require applicants to complete a section detailing the work and the anticipated cost of construction, which is why it is so important to create a detailed action plan. The city may also require you to provide the names and contact information for any contractors that may be working on your renovation. If you are planning to complete the renovation without the help of contractors, consider consulting with your local code official. They will help you best fill out these sections of the permit application. Additionally, many permit forms include an application fee, which you should take into consideration when outlining the budget for your renovation.
4. Await permit review
As we've stated, the process of obtaining a building permit will vary from city to city. As such, the time it takes for the city to review and issue your permit will also vary. The scope of your renovation project can greatly influence the time it takes for the city to review and issue your building permit. For smaller residential projects, the city may only need a few days to process your application. For more extensive commercial projects or projects requiring multiple permits, the application review may take several weeks. In certain states, it may even take as long as 30 days for the city to review your application. Taking this reviewal process into consideration when planning your renovation will help you create a more precise timeline and ensure that your project stays on track. Once you have received your approved building permit, it's time to get to work—keeping in mind your budget and design plans.
5. Schedule a final inspection
As your renovations draw to a close, be sure to schedule a final inspection with a local code official. These professionals will conduct a thorough inspection of your renovations to ensure everything is up to par and code compliant. This final step is particularly important for commercial projects, as a non-compliant building can spell serious trouble for a business. Conferring with code officials is also incredibly important for individuals completing a renovation without the assistance of contractors. It's always better to be safe than sorry—a thorough inspection by a local code official will ensure you completed your renovation as safely as possible.