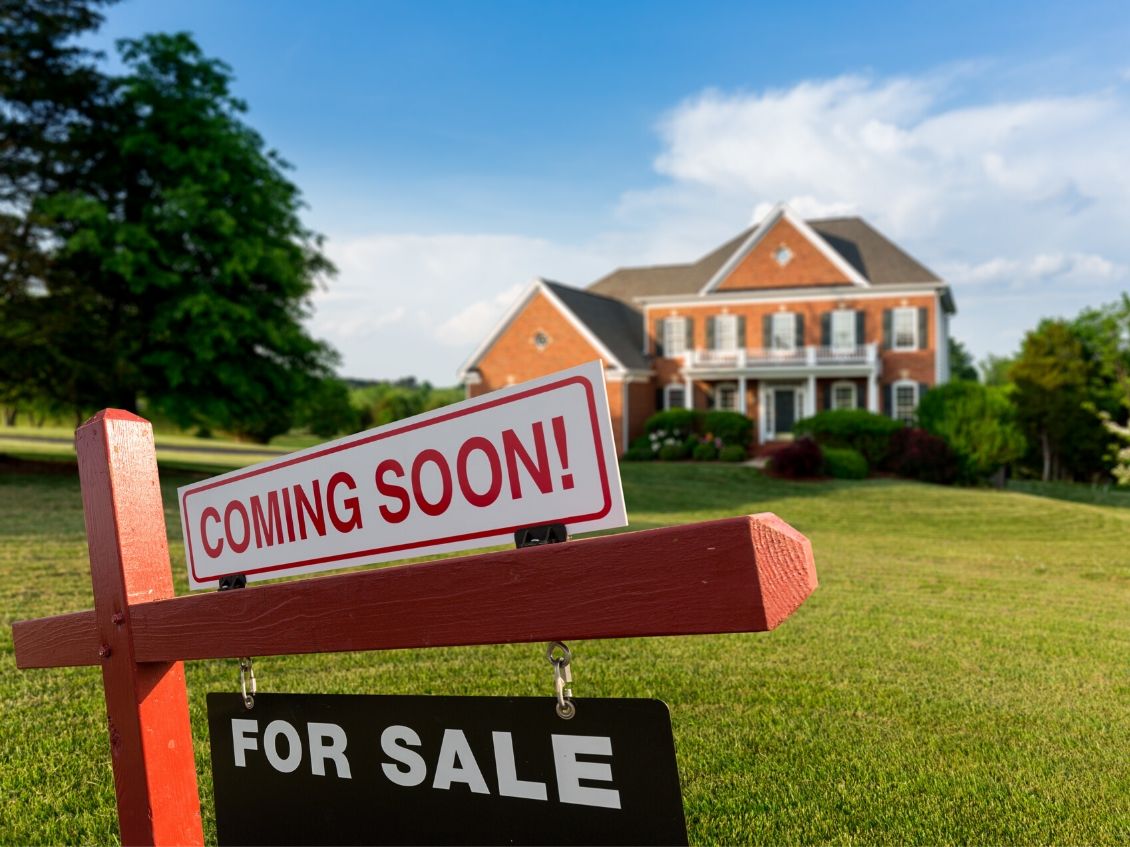 Moving into a new home can be an overwhelming experience. Not only will you need to pack up your belongings and prepare for the move to your new home, but you'll also need to clean and prepare the old house for its potential new owners. This can be a rather large undertaking depending on the size of your home and the scope of work at hand. The following ways to prepare your house for sale will help your home stand out in the eyes of potential buyers and real estate agents, offering you the highest selling price possible.
Create curb appeal
First impressions are of the utmost importance when it comes to selling your home, and curb appeal plays a large role in securing a positive first impression. One can influence curb appeal with a variety of different factors—some big and some small. Start by assessing your home's exterior for any obvious signs of damage. Replace cracked or missing siding and pave over any cracks or divots in the driveway. You should also assess the roof for any missing shingles or signs of sagging. A sagging roof can pose significant structural risks to the rest of the home and will be a major concern for potential buyers. Consider replacing or repairing the roof before placing your home on the market and be sure to keep any documents relating to the repairs to show potential buyers. You may also consider updating your home's landscaping to further improve curb appeal. Trim back overgrown branches and remove any dead plants. If you are considering adding additional foliage to your front lawn remember that less is often more. A lush garden may be lovely in theory, but it will often require a lot of work to maintain and many potential homeowners won't want to purchase a home with such a commitment.
Rethink the floorplan
For most potential buyers, functionality is equally as important as fashion. They want a home that will not only suit their personal style but will also enable them to grow their family and carry out their daily lives. As such, it's important to carefully consider the floorplan and flow of your house before placing it on the market. Open concept floor plans are very popular among many homeowners since they can make even smaller houses appear quite spacious. If you do plan to remove walls and alter your home's floor plan, be sure to take the necessary precautions to ensure the home remains structurally sound. Accidentally removing load-bearing walls can cause serious problems for the structural integrity of your house. Ensuring that the space remains clean and clutter-free during these renovations will also help you in the long run. Maintaining a clean construction site will help the process run more smoothly and efficiently and you'll be able to complete renovations and place your home on the market much sooner. To ensure your renovation is clear of debris, and to schedule affordable dumpster rental in Atlanta and the surrounding areas, contact our team at Vine Disposal.
Pick a new paint
It may seem insignificant, but one of the best ways to prepare your house for sale is by choosing new interior and exterior paint colors. Decorating your home in bright hues may be a great way to showcase your personal style; however, when it comes to selling your house, it's often better to err on the side of caution and choose a more neutral tone. If you still feel the need for a bit of color in your life, consider painting a few walls in an accent color. Maintaining a more neutral tone throughout the entire house will help everything appear more cohesive and clean. Choosing neutral tones will also give the home a clean slate and will make it easier for potential buyers to envision their lives in the home. This will also help highlight the house's unique architecture and features and will bring out the natural beauty of the home.
Make minor repairs
No stone should go left unturned when preparing your home for sale. You should tend to even the smaller features in the home, such as doorknobs and drawer pulls. Taking the time to clean, repair, or even replace the smaller features in your house will help the home appear tidier and more well-kept overall. As you assess your home for potential repairs, be sure to also inspect those items which you can't see. Conducting a thorough inspection of your plumbing, electrical, and heating and cooling systems will ensure that potential buyers are not caught off guard by serious issues after placing an offer. The verification that you have a well-maintained house and that all elements are in proper working order will encourage potential buyers to put their trust in the listing and place an offer.
Undergo a deep clean
Perhaps the most time-consuming part of preparing your house for sale is cleaning the entire space from top to bottom. Not only will you need to clean the clearly visible parts of the house, such as the floors and cabinetry, but you should also deep clean the areas which you more frequently overlook. Clean behind appliances, under furniture, and along the baseboards in each room. You may also consider having your carpets cleaned by a professional service and your air filters cleaned or replaced.
Remove personal items
The final and perhaps most difficult thing to do before placing your home on the market is to remove any personal items from the space. Packing up your personal belongings and preparing to leave behind your empty home can be a very emotional process, but it's a necessary step in preparing your home for sale. Like fresh paint, removing personal effects from the house helps give the home a fresh start and will help potential buyers better envision their own belongings filling the space. It will also help your space appear cleaner and more organized, which can be a major selling point for many potential buyers.