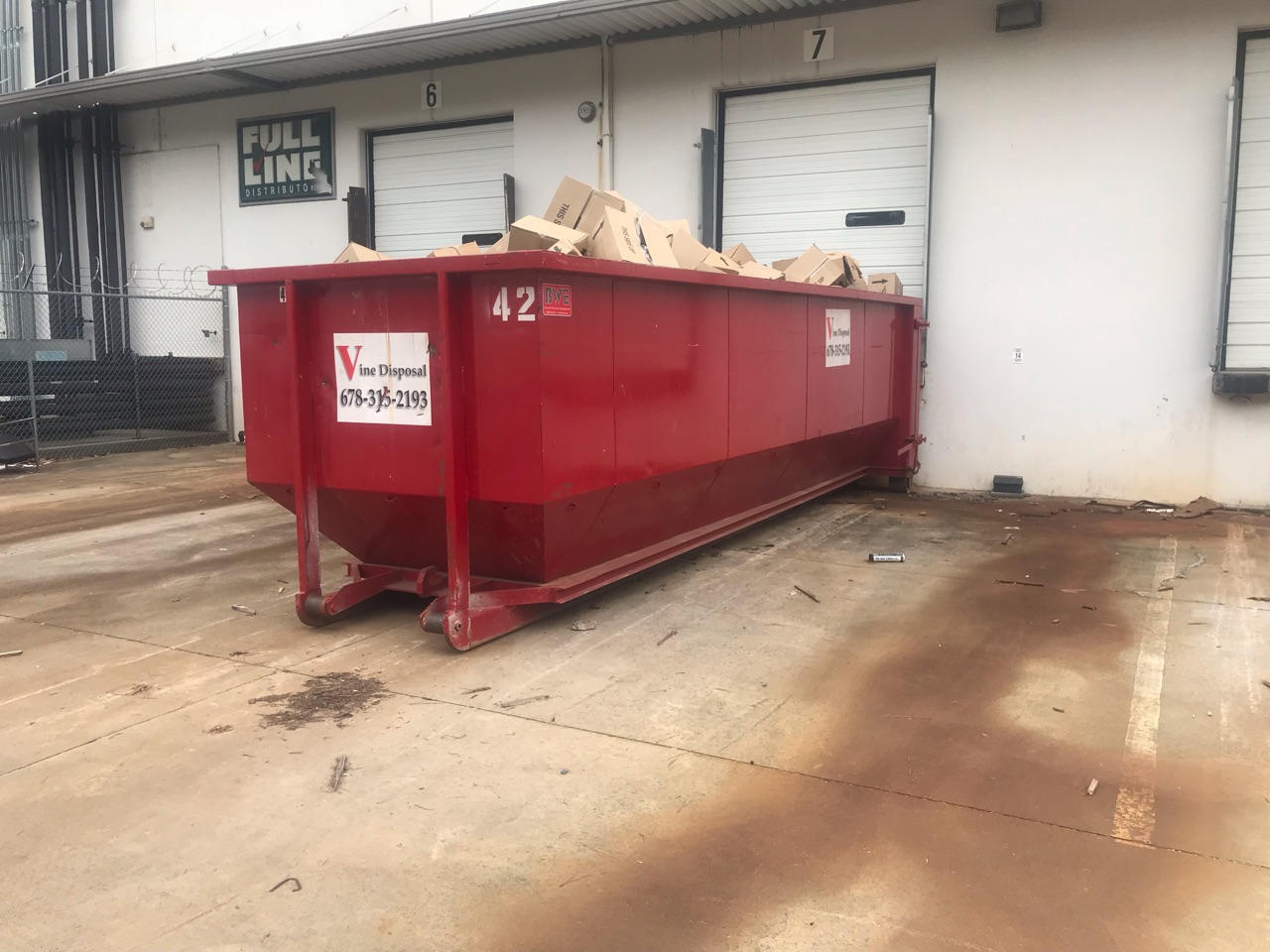 Affordable Dumpster rentals can be a great way for people to de-clutter their homes. Most people cannot undertake a massive clean up because the trash cans that they have will not accommodate a lot of bags. When people purchase dumpster rentals they can avoid all of these hassles. Cheap Dumpster rentals are very affordable and they can be scheduled at any time. Container rental allow people to have a dumpster delivered onto their properties. This is helpful because people can have the affordable dumpster rentals where they need them and then fill them up so that they can get rid of all of the unwanted items that they have. Some people hoard mountains of stuff and often find themselves with too many things in their home. Vine Disposal can help with this issue. People can tackle the hoard that they can ask their friends and family members to help them with going through what they have so that the right items are trashed. Many people hate parting with items and can end up becoming conflicted which is why dumpster rentals can come in handy.
Dumpster rental for junk removal allow people the freedom to sort through their belongings so that they can deal with the problem at their own pace. It can be difficult for people to trash items that they believe to be valuable even if they are not. People tend to cling to items and confuse them with memories which often lead people to become pack rats. The feeling of owning many possessions can make people feel good about themselves. This is why it is crucial for people to research dumpster rentals in their area. It is important for people to search online for trash container rental so that they can get estimates. Homes that are cluttered can become fire hazards. If trash and items are everywhere then this can lead to the catching fire. Affordable Dumpster rentals can help people clean out spaces such as garages and sheds where there could be a fire. Cheap dumpster rentals are also beneficial to individuals who are doing a home remodeling project. With dumpster rentals, all of the debris from the home can be carefully discarded and removed frequently. Companies can come to dump the garbage as often as necessary to ensure that the project does not become a chaotic mess.
Affordable Roll-Off Dumpster For Project
Affordable dumpster rentals can be done for short term or long term projects. It is a good idea for people to contact a debris removal company to find out which types of dumpster might accommodate their home. For people who are going to be doing demolition they often need larger dumpster to handle all of the sheet rock and debris that gets removed during the project. Cheap dumpster rentals are often a good idea for parties because guests often have a lot of trash from food and drinks. The cleaning that needs to be done before and after can cause people to have a lot of trash left on their hands. It can be convenient for people to have a dumpster on site close to the side of the location so that everything including decorations and debris can be disposed of properly and efficiently. Dumpster rental services can help people make sure that their homes are neat and tidy.