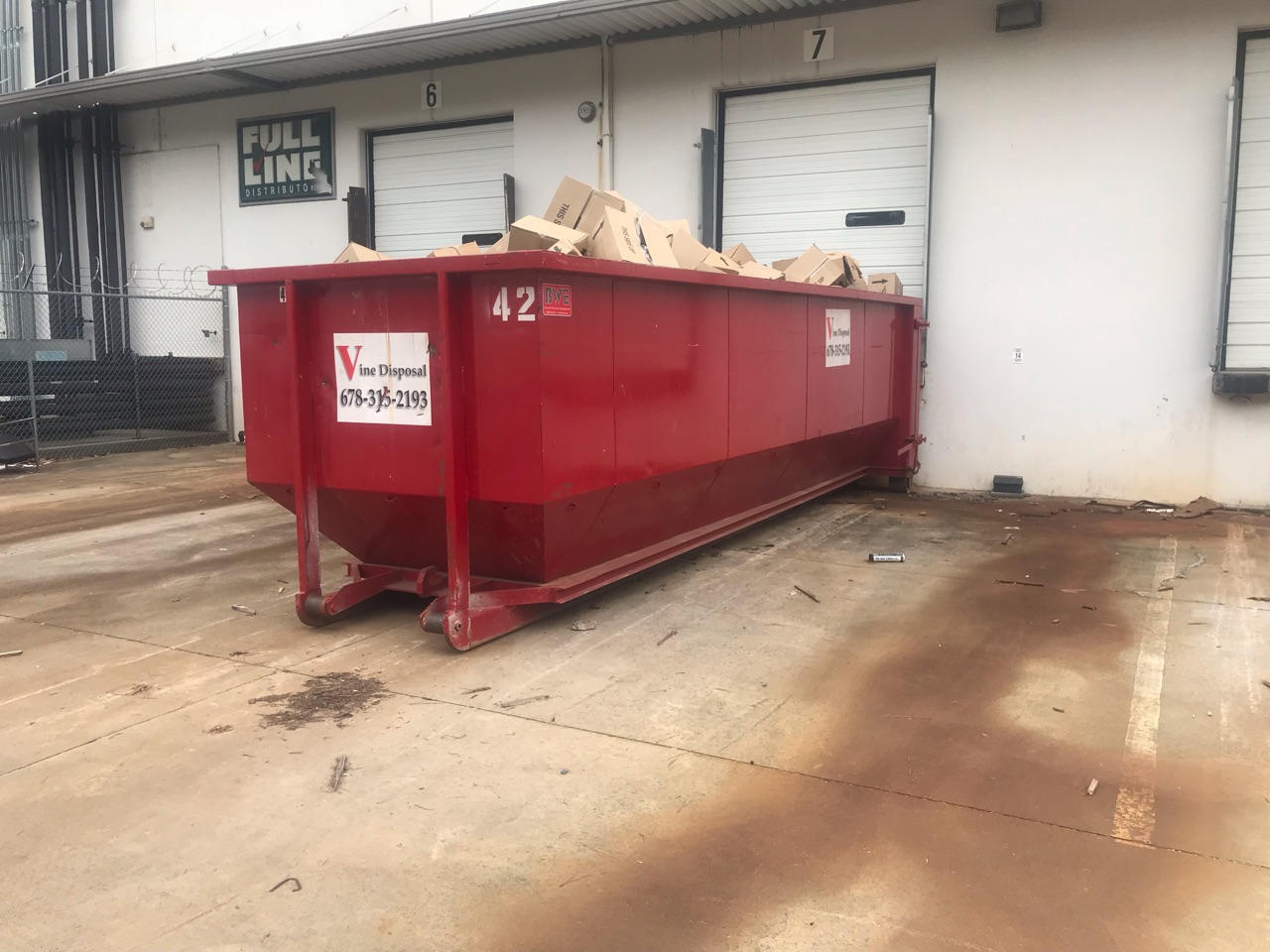 Dumpster rentals can be a great way to get rid of clutter at home—no matter what the mess is. If people rent large dumpsters, they can more easily deal with this issue. That's why, here at Vine Disposal, our rentals are very cost-effective, and they can be scheduled for use at any time, which is helpful for people who need to have affordable dumpster rentals delivered on short notice for their home projects.
Roll-Off Dumpster For Various Home Projects
Dumpsters can be rented for short- or long-term projects. People who are planning a demolition often need a larger dumpster to handle all of the debris that needs to get removed during the project. This will typically be a longer-term project. An example of a short-term use would be a large outdoor party because guests often have a lot of trash to throw out from their food and drinks. Plus, after the party is over, you can use it to throw away the decorations and extra garbage that people left behind. An affordable dumpster rental service can help people make sure that their homes are neat and tidy.
Sometimes you won't know how long you'll need it for, though. That's usually the case when you need to get rid of a lot of extra clutter around the house. Most people can't undertake a massive cleanup because the trash cans they have won't be able to hold more than one bag at a time. If these people order dumpster rental instead, they can avoid all this issue. Since some people hoard mountains of stuff only to realize much later that they have too many things crammed in their home, they'll need the services of someone like us here at Vine Disposal to help with this issue.
Why This Service Is So Important
Dumpster rentals give people the freedom to sort through their belongings and remove all the junk at their own pace. It can be difficult for people to trash items that they believe to be valuable even if they aren't. People tend to cling to things and confuse them with memories which often causes people to become pack rats. The feeling of owning many possessions can make people feel good about themselves, but once they realize that they've gone overboard, they need a way to quickly get rid of their junk.
This is why it is crucial to have affordable dumpster rentals in their area. If these people can search online for a trash container rental service like ours, they can easily get estimates and find out how long it'll be until they can rent out a dumpster of their own. Without us around, many cluttered homes would become giant fire hazards. Plus, we can bring dumpsters back to get more garbage as often as necessary to ensure that your house or home project doesn't become too messy.
Contact us today to discuss your disposal needs.