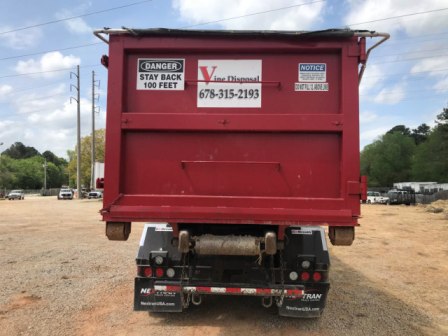 The roll off container of solid waste removal is an open top container similar to the roll off dumpster. Here also, there is a wide range of selection in shape, size and material of roll off container also for waste container. The wheels provided in these roll off container and waste container help in easy motility towards the pick-up vehicle. They can even be relocated to different location as need be. If the driveway is getting blocked, these roll off container can be shifted to a hassle free location.
The waste container comes in wide ranges of quality and height and width in the field of solid waste removal. Their selection and use is according to the debris generated from a particular establishment. In general, the waste container is smaller at residential places compared to the containers used at building sites. The size may be of 15 yards, 20 yards, 30 yards or even 40 yards. These containers have an opening through which the wastes are dumped inside and also cleared off within a stipulated time.
The container can be filled by solid waste like the usual items of office and homes. Some items take up more space in proportion to its weight. For example furniture, wooden planks, plastics and other corroded garden tools. While other waste are more in weight like the cement, wet mud or dirt. For it a solid waste removal is required. The customer should be aware of the types of materials thrown in the container and not exceed the limits of the dumpster.