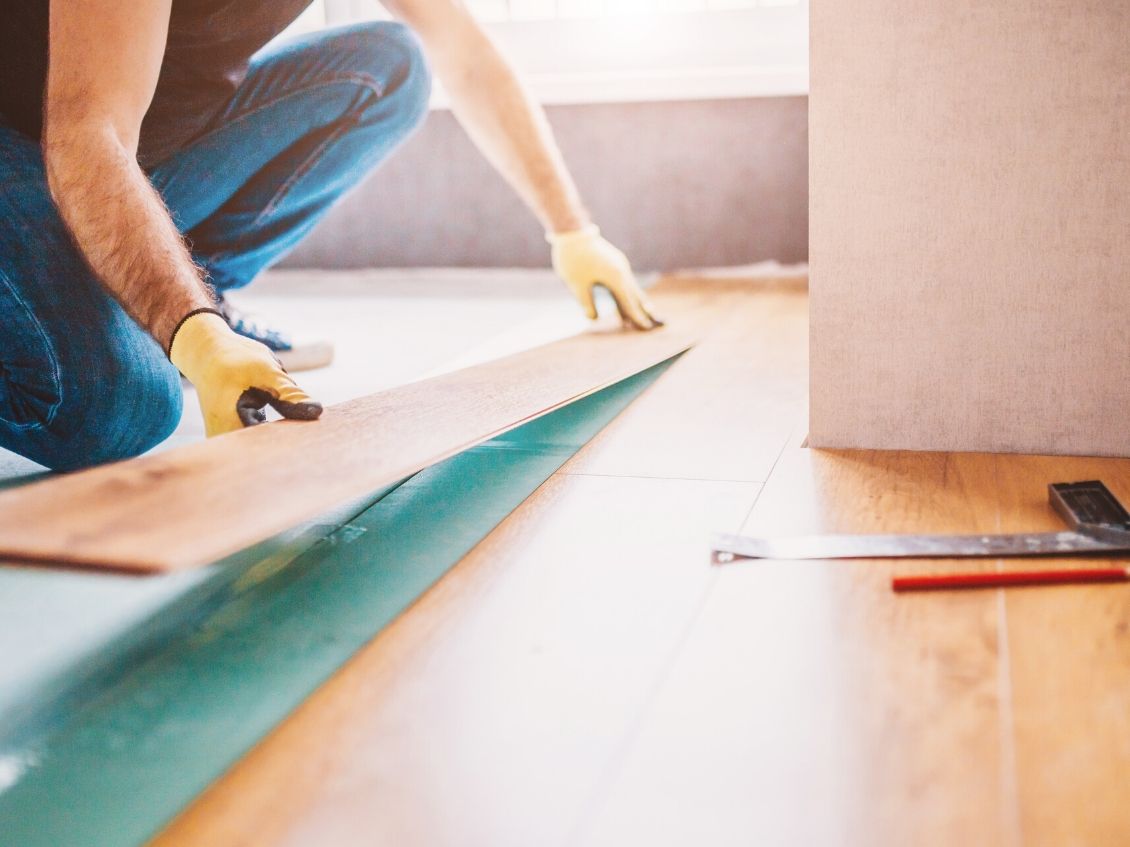 In recent years, there's been a surge of homeowners trying their hand at flipping houses. Not only is house flipping a fun and meaningful activity, but it can actually be quite a lucrative side-business. However, flipping houses is no easy task, and it requires tenacity and planning. Luckily, our complete guide to flipping houses will help you navigate your first remodel with the ease and confidence of a seasoned professional.
Getting started
Research the market
The first step in our complete guide to flipping houses is to conduct extensive housing market research. Though house flipping has been on the rise recently, this doesn't mean that the market will always be right for it. Before committing to such a large project, thoroughly research various real estate markets to ensure that your investment will provide fruitful results.
When researching real estate markets, it's important to carefully consider location and neighborhood. Some real estate investors separate neighborhoods according to a ranking system, assigning each neighborhood a "class" from A to D. Class A neighborhoods are the most wealthy, Class B and Class C neighborhoods typically house middle-class and working-class families, and Class D neighborhoods tend to house lower-income residences. Flipping a house in each neighborhood class comes with its own challenges. Flipping a house in a Class A neighborhood, for example, will likely require a significant investment on your part to make the house fit in with the rest of the neighborhood. Conversely, houses in a Class D neighborhood may cost less initially but will likely require higher insurance premiums. For these reasons, it's crucial that you carefully research various markets.
Find the right house
Once you've decided on a location and neighborhood, it's time to find the perfect house that's ripe for flipping. When choosing a house to flip, there are several things to consider. The first of these is price. Choosing a house with a price that won't break the bank—but will still produce a fruitful ROI—can be tricky. To help in the purchasing process, some real estate agents suggest ascribing to the 70% rule. The 70% rule states that you should not pay any higher than 70% of the after repair value for the home, minus repair costs. That's to say, after adjusting for any potential repair costs, you should not pay any more than 70% of what a house is currently listed at. This is not a hard and fast rule, however, nor is it the only consideration to bear in mind. You should also carefully consider the house's current state and the repairs it requires before it can be placed back on the market.
Budget and make a plan
After you've decided on a house and made an offer, it's time to build a budget and create a game plan. As we've stated, flipping houses requires a lot of planning and organization. Start by creating a detailed list of the planned repairs and renovations for each room in the house. From there, you can further dissect your agenda and specify the tools and building materials you'll need for each project. As you outline your renovation strategy, note the cost of all materials and the anticipated timeline for each project. This will ensure that your remodel stays on task and on budget.
Diving in
DIY when possible
With the popularity of HGTV, YouTube tutorials, and instructional workshops, helming your house flipping project has never been easier. Taking matters into your own hands may require a bit of additional time and elbow grease, but it can actually help you save money in the long run. By doing the work primarily yourself, you can save on labor costs for a contractor or construction crew and will only need to worry about building material and tool costs.
Know your limits
Though it will save you money to do your renovation project mainly yourself, it's also important to know when you're out of your depth. For larger projects, or those that could seriously impact the home's safety and structural integrity, it may be in your best interest to consult a contractor. Plumbing and electrical work, for instance, may be better left to a contractor. They can ensure all elements are installed properly and safely, which will help your final inspections go off without a hitch.
Stay organized
It takes many moving parts to make a house flip run smoothly, so staying organized is of the utmost importance. Keep important documents, such as the ownership paperwork and any building permits, in a secure location far away from the sawdust and buzz saws at the build site. Another great way to stay organized during the renovation is to periodically tidy up the build site. Renting a dumpster and disposing of any unnecessary building materials and debris at the end of each day will keep the space clutter-free. Not to mention, it will reduce the time spent cleaning at the project's conclusion. For affordable dumpster rental in Atlanta and the surrounding areas, contact our team at Vine Disposal.
Finishing up
Schedule an inspection
With the walls in place and the electricity back on, it's time to schedule a final inspection of your newly flipped house. Inspections can be conducted with a trusted contractor or a local code official. During these visits, the home inspector will assess the changes made to the house to ensure they comply with security and fire safety regulations. They will also be on the lookout for any potential hazards, such as foundational problems or structural instabilities, that should be addressed before the home can be placed on the market.
Decorate wisely
Finally, it's time for the fun part of house flipping. When decorating your newly flipped house, try to choose elements that aren't too distracting. You want to pull focus to the house itself, not its contents. Choosing cabinetry, flooring, and paint in neutral colors will highlight the house's beauty without causing too many distractions. You may also choose to enlist a professional's help to stage the home for sale. When staging the home, try to keep things clean and clutter-free. Keeping décor a bit more sparse will enable potential buyers to better envision their own belongings filling the space and incline them to make an offer.