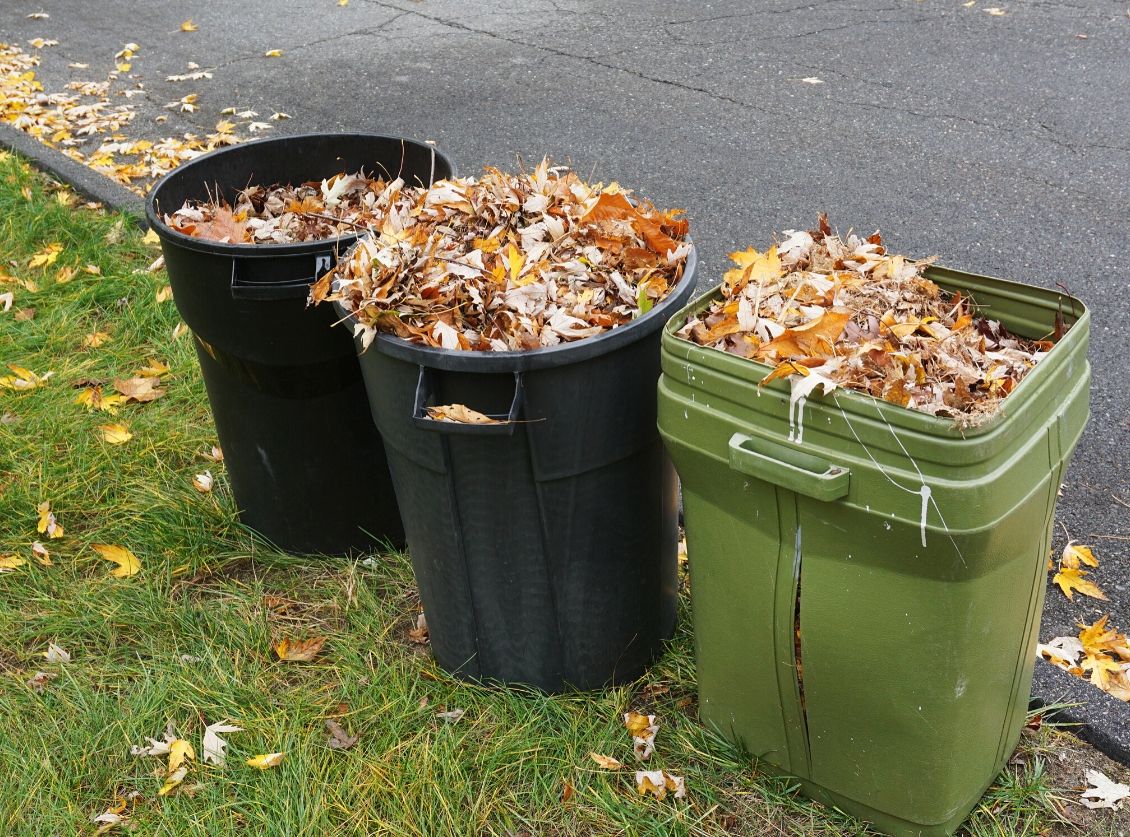 Spring is the perfect time to get your hands dirty in the garden. Whether you have massive landscaping plans or simply want to trim and tend to your garden, working in the yard is a great way to soak up the springtime sun. Like all renovation projects, your outdoor landscaping will likely produce a fair amount of waste and debris. Leaving your garden cluttered with twigs and sod will obscure all the hard work you've done on your yard, so it's important to find green waste disposal options as soon as possible. This guide for how to properly dispose of yard waste will ensure that your yard is kept clear and tidy following your landscaping project.
Dump it
The most common method for disposing of yard waste is to simply deposit it in a dumpster. This comes as a surprise to some people when learning how to dispose of yard waste, as they believe that dumpsters are reserved exclusively for interior renovations and everyday trash. However, most dumpsters can accommodate various types of yard waste. Smaller items such as twigs and grass clippings can be deposited in a dumpster, as can much larger items. Items that would not normally be accepted by a yard debris pick-up service, such as large logs or tree limbs, can be safely deposited in a dumpster. Be sure to choose a dumpster size that will easily accommodate all your yard waste, whether big or small. For safe and affordable dumpster rental in Atlanta or the surrounding areas, contact our team at Vine Disposal today.
Burn it
While this may not be a viable option for all types of yard waste, in some areas it is legal to burn your yard waste. This option is generally reserved for smaller quantities of yard waste and is only safe for certain items. Dry leaves, twigs, or grass clippings are the most common option when burning yard waste. If you do choose to burn your yard waste, it's important that you consult your local city ordinances first. Not all locations allow residents to burn their yard waste, so it's always best to check ahead of time. Otherwise, you may wind up with a hefty fine. It's also important that you take the necessary safety precautions for burning waste as opposed to other methods of getting rid of yard waste. You should only burn your waste in a fire pit that's at least 50 feet from your home and 150 feet from your neighbors. This will ensure that the fire will not spread in the event of an accident and that the waste will be burnt in a safe and efficient manner.
Recycle it
Another option for disposing of yard waste is to recycle the yard waste. Again, this will not be viable for all types of yard waste, but is a sustainable option in some instances. Large tree limbs or logs can be placed into a woodchipper and chopped into mulch, which can then be used throughout your garden. Other forms of yard waste can be placed into a compost bin or pile to be used as fertilizer in the future. Truly creative individuals can even use the wood from felled trees to craft their own furniture or art pieces. Recycling is an optimal option when first learning how to dispose of yard waste.