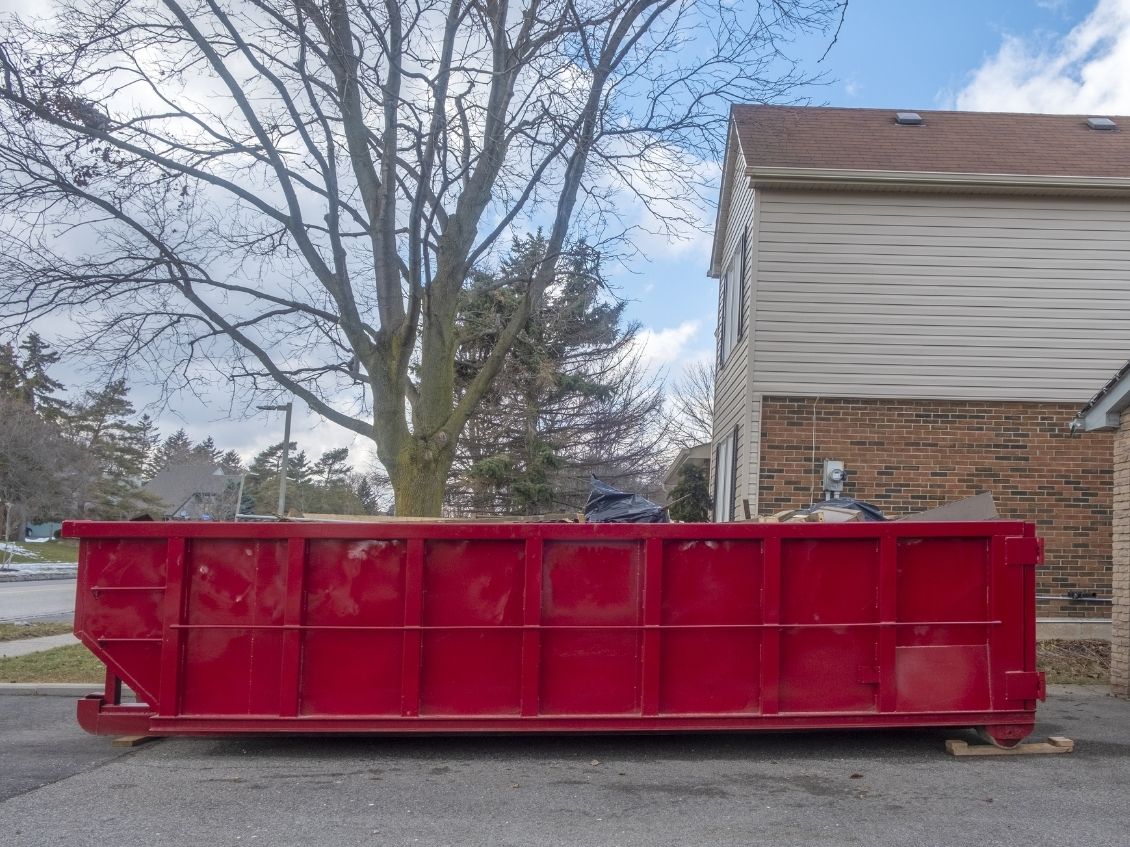 Hiring a dumpster service is one thing, but being hesitant because you aren't sure how well the dumpster would hold on your concrete driveway is another. Right now, you're considering closing out of this tab because you're unsure if a 20 yd dumpster would damage your concrete driveway or not. We ensure nothing on your property will get damaged when you're using one of our dumpsters from Vine Disposal. Today, we're here to give some tips on the mind-gnawing question of will a dumpster damage your concrete driveway?
Place Plywood Down First
Before you place the dumpster onto a slab of your concrete driveway, consider that when you place your dumpster on its own, you risk cracks surfacing into the driveway. So, to avoid that altogether, place down boards and pallets of plywood to help keep the dumpster from causing any damage. Put some plywood under the feet of the dumpster. This will add some cushion to help protect your driveway.
Don't Cause the Dumpster To Overflow
The final thing you want to do is clean up any resulting debris from the ground. The dumpster will overflow and your driveway will crack if there's too much stuff in it. Picking up a dumpster that's heavy will add unnecessary weight and waste inside it will fall out. To make sure this doesn't happen, let us know how much you plan to throw away, and we will accommodate the request for you.
Keep Your Driveway Clear
When cleaning up any extra debris after the deconstruction of your home, make sure it all makes it into the dumpster. Otherwise, if there's any garbage on the ground, you risk your driveway and dumpster getting damaged from the dumpster slipping on a piece of forgotten trash. So, double-check that everything is cleared before proceeding with removing the dumpster.
If you're expecting a dumpster to grace your driveway, make sure it's ready. If it's not, you might have to relocate the dumpster somewhere else that's potentially unsuitable. If you're looking for a way to move things around, review these ways to help you protect your concrete driveway.
If you're still worried and the question "Will a dumpster damage your driveway?" still keeps you up at night, contact us at Vine Disposal. We can provide you with the right advice on maintaining your dumpster while it sits on your driveway.