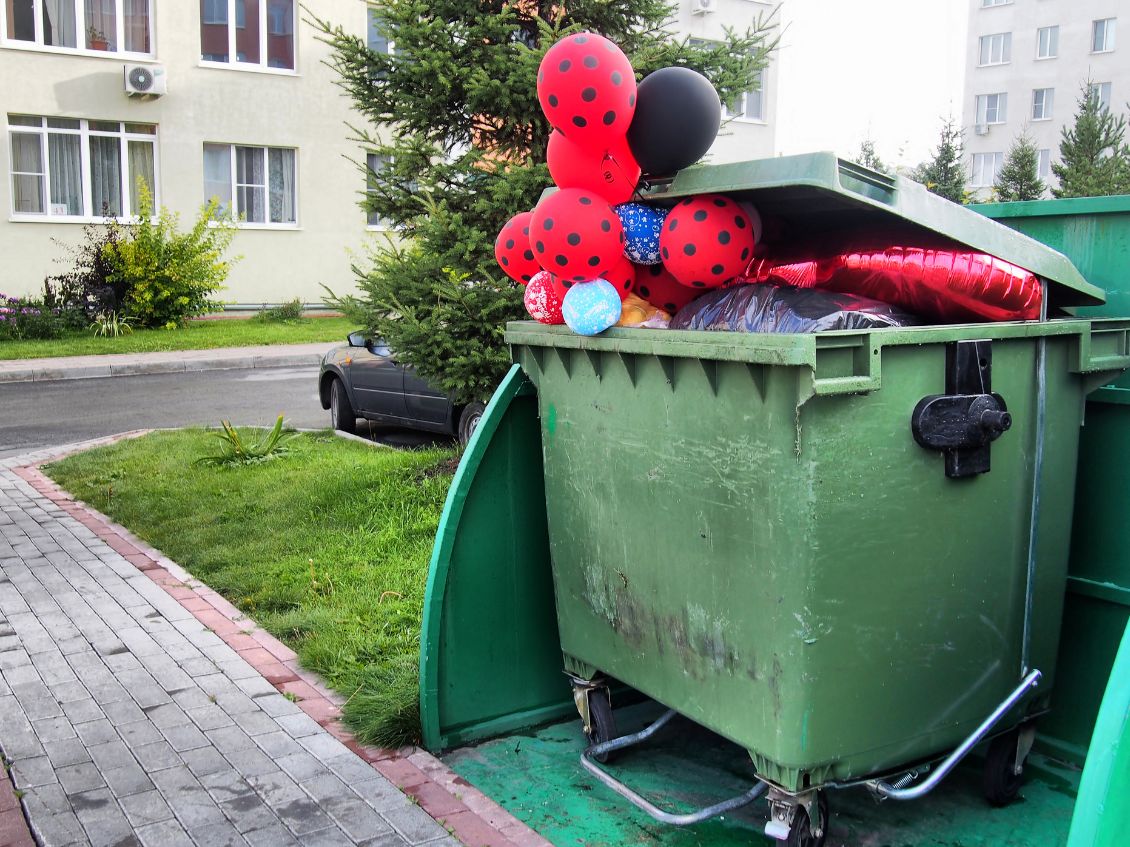 Parties, festivals, and outdoor events have several things in common. There's good food, music, crowds, laughs, and an all-around joyous atmosphere. But they also have one more thing in common: these occasions produce a lot of trash, and organizers need a place to store it all. The solution is to rent several dumpsters for special events.
Minimizes Clean Up
If you think setup is extensive, then you don't know what you're in for when it comes to clean-up. Because everyone is having such a good time, people aren't thinking about finding a trash can to throw away their items.
And they especially won't want to make the trip if the only dumpster is located on the opposite side of the event. We hate to say it, but people aren't perfect, and they will do what's convenient for them. Don't give eventgoers the opportunity to make the ground their personal dump site.
Place dumpsters around the premises to encourage people to throw away their trash in the proper receptacles. This saves you and your volunteers the trouble of picking up garbage littered around the site.
Separates Trash & Recyclables
Dumpster rentals are environmentally friendly. The amount of trash that goes to landfills yearly is scary. A lot of those items should be in recycling centers. But not everyone takes the time to separate trash and recyclables.
With several dumpster rentals on the site, you can designate some bins for trash and others for recyclables. Place labels on the fronts of the bins so patrons know which items to dump where. Once your provider comes to collect the dumpsters, they'll transport them to the correct locations.
Roll-off dumpsters are a green solution because they shorten transportation times between the venue and the landfill, which lowers emissions from the trucks.
Reduces Premise Liability
At Vine Disposal, we always strive to dispose of waste properly. That's one of our primary goals, and by renting roll-off dumpsters, you reduce your premise liability. Attendees, volunteers, and staff members could be exposed to hazardous waste that poses potential harm or injury risks.
Choose a company with all the necessary licenses and compliance certificates stating waste will be safely and properly disposed of. Having a few trash cans around the event is no guarantee the trash will get disposed of properly.
We have 30-yard dumpster rentals that can hold on all the trash for your event. This size will accommodate your event without being in the way.
Don't sell yourself short for the next special event you host. Rent several dumpsters and make things easier for everyone.