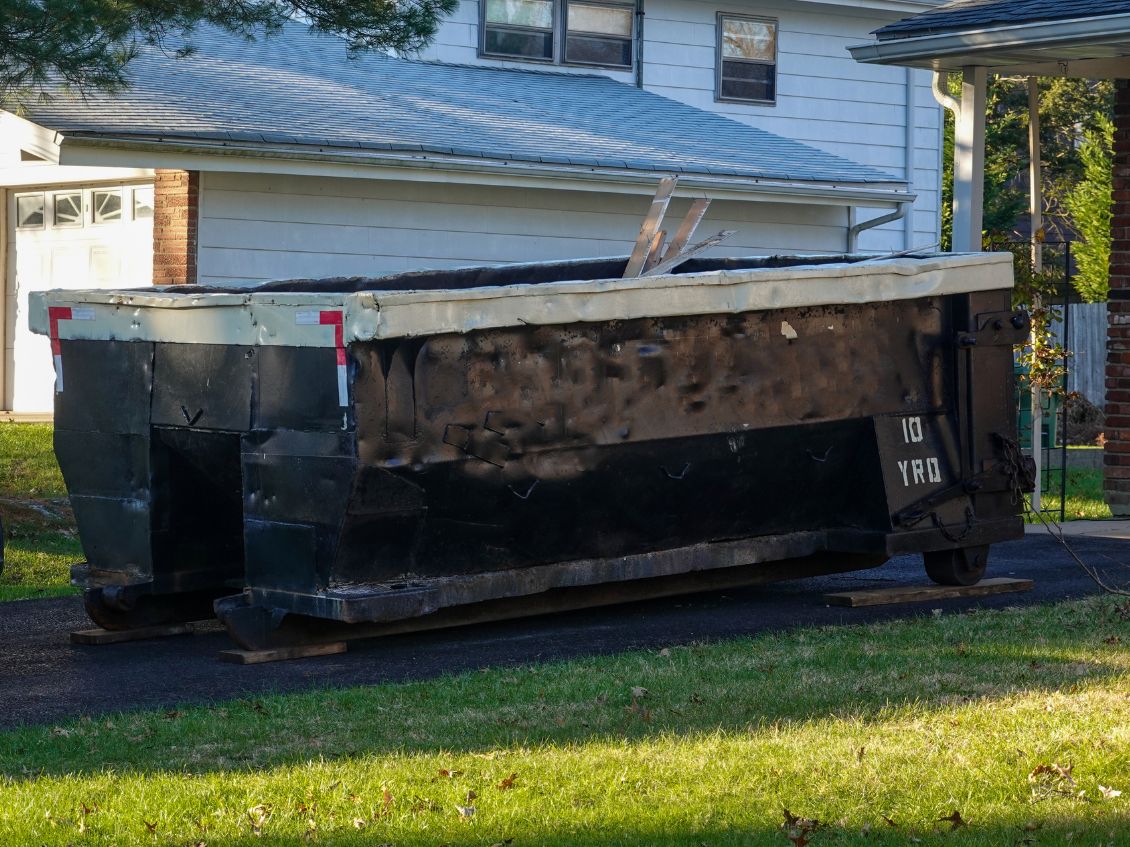 When homeowners rent dumpsters for projects, they rarely think about the damage they can do to their property—most of their focus is on usage and fees. But it's important to know the risk involved with these rentals, and more importantly, how you can prevent any damage. Here's why wood boards protect your driveway from a dumpster rental.
Dumpster Rental Damage
Your driveway is probably concrete, and while a strong material, it is still susceptible to damage. Depending on the size you get, a dumpster rental can hold 2,000 pounds and more. That's a lot of weight for one driveway to carry.
While driveways are designed to support parked cars for an extended period, they are not designed for heavy dumpster containers. Most dumpsters have steel wheels that can scratch or mark up the driveway. They leave unsightly reminders of where they were, and those scratches can develop into further foundational issues.
These damages can occur during the delivery and pick-up process, and the companies are not liable for any damages done to your property. But as a homeowner, you can prevent this from happening.
Why Wood Boards
The most effective and efficient way to protect your driveway from a dumpster rental is using wood boards. Wood boards have three key benefits:
Inexpensive
Easily accessible
Easy to use
This convenient material acts as a cushion between the dumpster and the driveway. Additionally, it will help evenly spread out some of the container's weight, further reducing the risk of damage.
Which Wood To Select
Depending on the size of the dumpster, you'll want to purchase wood that fits its dimensions. The wood also needs to be thick enough to hold the right amount of weight. Additionally, choosing wood that can be easily lifted and repositioned will help the process.
Protect your driveway from the dangers of dumpster rentals with wood boards. To make this process even easier, check out our dumpster rental company. We'll make sure you select the right pieces of wood and the correct quantity. We'll even help you figure out how to place them before stationing the dumpster. For more information, visit our website.