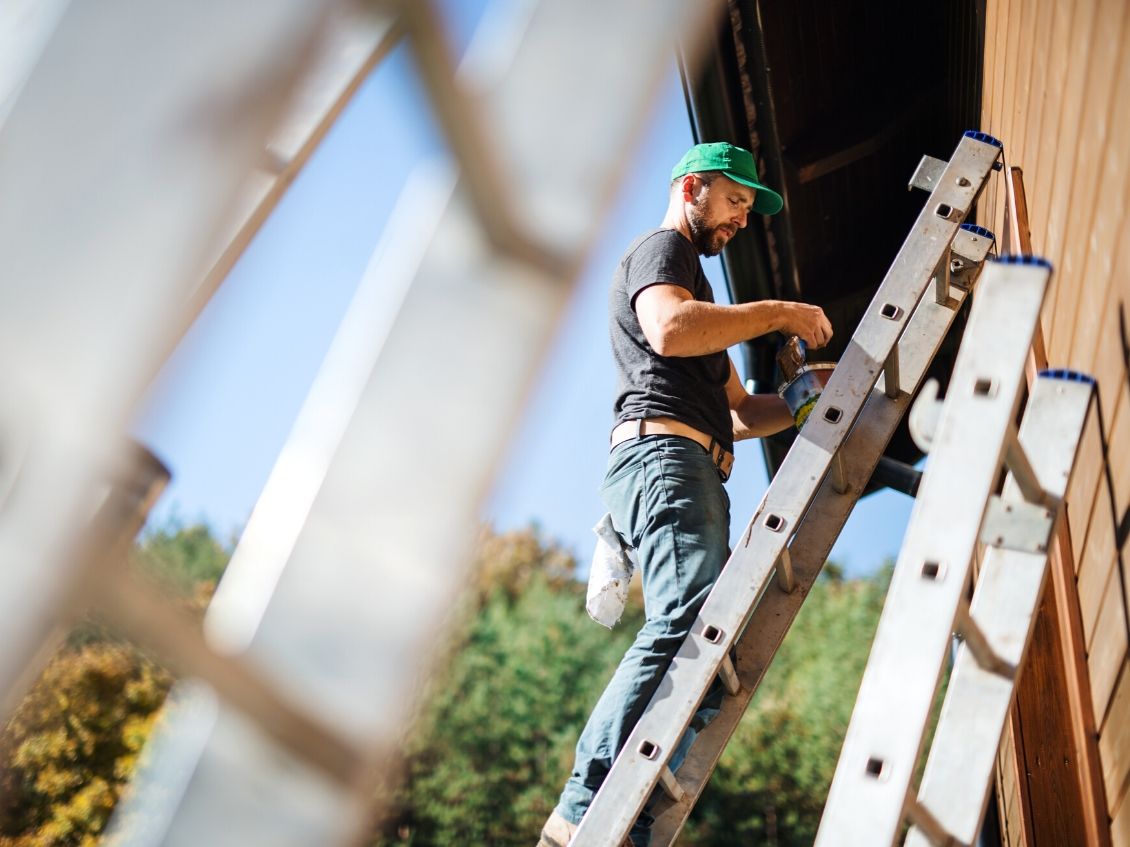 Home renovations can involve quite a lengthy construction process, and finding the time to complete such projects is not always easy. Between school, work, social obligations, and holiday celebrations, it can be tricky to fit a major remodel into your already busy schedule. While home renovation projects can take place at any point in the year, some moments may be more conducive to big projects than others. Summer, for instance, is often the ideal time to kickstart a home renovation project. This season provides a variety of benefits for projects both big and small, allowing you to complete construction faster and with far less stress. Whether you'll be working with a professional contractor or are preparing for a major DIY renovation project, this guide explores several reasons why summer is the best time to renovate.
Warmer weather
One of the most compelling reasons why summer is the best time to renovate is because of the warmer weather. Spring showers and winter blizzards aren't exactly conducive for outdoor renovations, which are much easier to complete on a warm summer day. A warm, clear day is particularly important when working on larger, outdoor projects such as building a deck, installing windows, replacing roofing, or laying landscaping. Though you may be a bit more likely to break a sweat, you won't need to worry about a sudden thunderstorm ruining all your hard work. You may even get a bit of a tan while working, which only adds to the benefits of renovating during summer. Warm weather is also ideal for a variety of indoor projects, the most common of which is painting. Paint dries fastest and smoothest in a warm, dry climate. Too much humidity, as is common in spring, can cause the paint to remain tacky for far longer than in a dry climate. Warmer weather also allows you to open the windows and doors in your home while painting. This reduces the buildup of fumes and creates a safer workspace for everyone involved.
Easier scheduling
Not all contractors work year-round. For instance, contractors who specialize in outdoor projects, such as landscaping, siding, roofing, and windows, often only work in fair weather. Laying a roof or replacing siding during the height of a winter blizzard places their construction crew at too great a risk, so they generally limit their services to months when the weather is more consistent. Therefore, it's much easier to schedule projects with contractors during the summer. They can accommodate a larger customer base and will, therefore, be more likely to fit you into their schedule. The same can also be true for indoor projects. Like many working adults, some contractors may take time off around the holidays to spend time with their families. Scheduling your construction project during the summer, therefore, ensures that both you and your contractor will be able to relax during the winter holidays.
More free time
As summer gets into full swing, the days begin to lengthen, and the sun takes up a more extended residence in the sky. Because the days are slightly longer in the summer, you'll be able to spend more time working on your renovation projects each day. Though the few extra hours of sunlight may not seem like much at first, they can really pay off in the long run. You'd be surprised how much you can finish with just a few extra hours each morning and evening. Additionally, many companies offer their employees the benefit of a summer schedule that allows them to take a slightly longer weekend once in a while, if only by a few hours. This added free time will allow you to complete your project in a much shorter timeframe and with far less stress than would be possible in a more crammed schedule. Even if your company doesn't offer summer hours, you will have plenty of free time to work on your projects. Thanks to the longer days, you'll still have several hours of sunlight to work on your projects after arriving home from the office.
More relaxed timeline
Summer has long been associated with leisurely days relaxing in the sun. While this may not be possible while working on your project, you will still reap the benefits of a slightly more relaxed timeline and schedule. Beginning your renovation project in the summer will ensure that all construction is complete before the hectic holiday seasons commence. You won't need to worry about where your holiday guests will sleep or how the construction chaos will affect your holiday celebrations. Instead, you can focus solely on completing the project as perfectly as possible. Additionally, because your children won't be in school during the summer, you won't need to worry about disrupting their daily schedule with your renovation. Because you'll be working on a more relaxed timeline, you will be able to do more experimentation and can focus more on fine-tuning the details of the project. You can rework potential problems and come out on top with an end product that accurately reflects your initial vision.
More space to work
It's no secret that most renovation projects require a lot of space to work. Cramming all your tools and materials into one small workspace can hamper progress on the build and cause your project to take much longer than you anticipated. Summer is, therefore, ideal for both indoor and outdoor projects. Thanks to the warmer weather, you'll be able to take some projects outdoors, allowing you more space to work freely, while also enabling you to go about your normal life inside. Working on certain projects outside will also limit the amount of cleanup necessary at the end of the project. You can sweep sawdust into the wind and clean dirty tools outdoors with a hose. This added bit of elbow room may not seem like much, but it will allow you to breathe much easier over the course of your project.
No project would be complete without a bit of dirt and debris. Keep your worksite clean with a rental dumpster from Vine Disposal. We offer dumpster rentals in Atlanta, GA, as well as the surrounding areas.