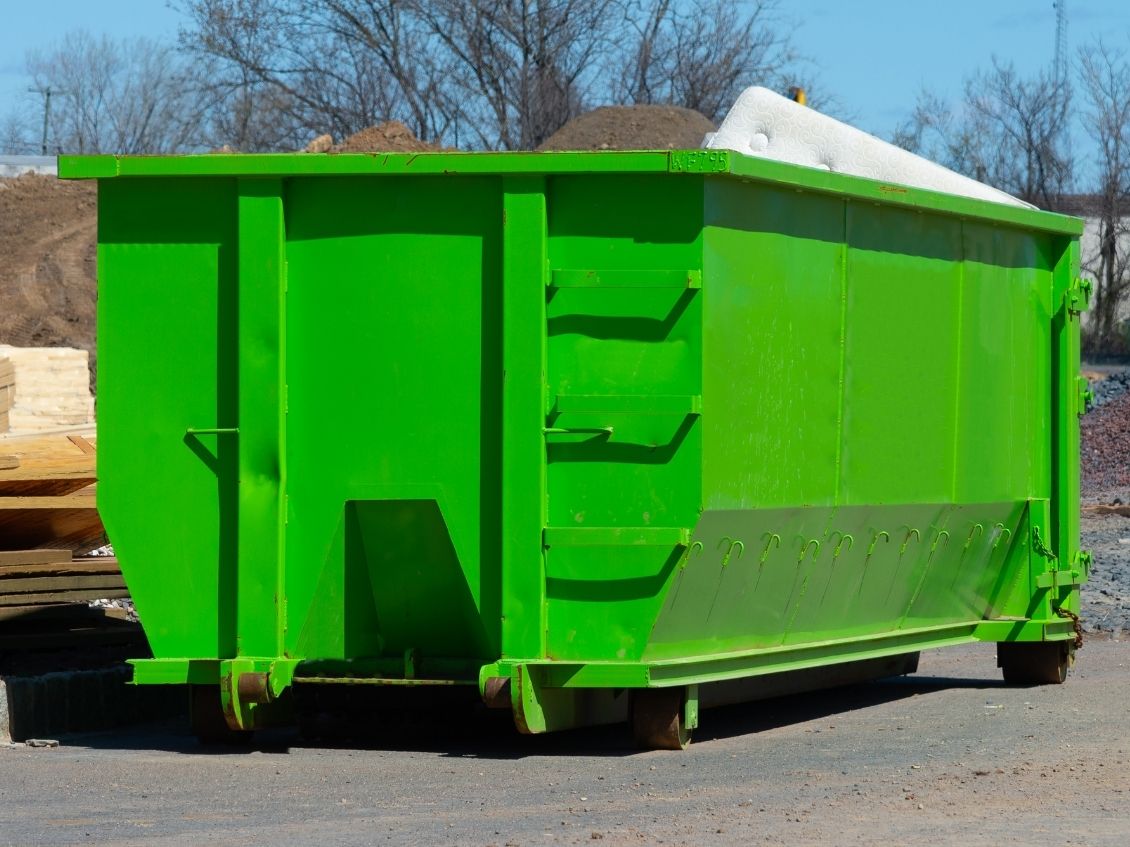 Reducing the carbon footprint is essential, but if a contractor or a homeowner doesn't have the right tools, they end up with more issues with waste accumulation. So, to stop wasting and to handle smaller-sized garbage piles better, stick with mini dumpsters. Here's why renting a small dumpster is a good idea.
Driveway-Friendly
The last time you had a dumpster on your property, it left a few nasty cracks and chips in your driveway. You don't need to worry about that happening with a smaller, compact trash can.
Having a miniature version of something can help you sort through your different piles of rubbish, especially if there are only small amounts.
Also, if you have a mix of items, you can easily mix and match your dumpsters, especially if you need one to fit your small parkway.
Although bigger dumpsters are great to deal with heavier items, they can actually do more harm, especially if you leave them on the lawn.
Not only does the giant monster of a dumpster tear the grass out, but it can create opportunities for small rodents to take shelter underneath the can.
However, since the smaller bin doesn't tear up your lawn, it can sit comfortably and prevent vermin from burrowing underneath.
Can Fit Most Items
Depending on the size of your debris, you may need to estimate how much you'll have before deciding on the correct container.
For instance, you may believe that a 20-yard dumpster can fit your small piles of renovation debris, but there may be an issue with unused space you're not utilizing and wasting money on.
So, when determining how much waste you'll accumulate, go around the home to each room and inspect every inch—the flooring, walls, and plumbing.
If you find that there are bigger issues afoot, then you better go with a bigger size.
Additionally, if you want a decent sized dumpster to fit some stuff, a mini dumpster like the 10-yard dumpster rental is the right match.
Not only is it suitable for minor renovations, but it's perfect if you have other pieces of broken-down furniture to toss out.
The only things it won't accommodate are hazardous waste and heavy materials, like cement and excavated dirt piles.
However, if you are looking for a better way to reuse some materials, consider donating what you can, and have whatever you don't use hauled away through junk removal.
Cost-Effective
The other great reason why renting a small dumpster is a good idea is that it's a cost-effective option compared to other services like as junk removal.
When leasing a bigger size, you risk not using enough space and wasting money.
So, if you have trouble figuring out the best size for you and your project, contact your dumpster rental service and explain your situation.
In many cases, they'll give you a rundown of their list and tell you the best ways to use the dumpster rental if you have a specific-sized project.
For instance, even though a 10-yard dumpster sounds ideal, you run the risk of not having enough room to throw out bigger items.
So, in this case, the best solution is to go with the next size up, which is a 12-yard roll-off container that can collect your piles of heavy materials.
All in all, it might be better to call ahead and find out more about the sizes and what works for you at this time.
No Unused Space
The worst thing that could happen is you don't take up enough space. So, instead of piling other things on—we know it's tempting—opt for something smaller that can house your messes.
It's always a better idea to go with smaller, since you'll save more, and you have a way to use up enough space to get your money's worth.
They Aren't Ugly
You have seen plenty of ugly dumpsters—they're not an appealing color, and they aren't a great sight to see on your property.
Even though "small" doesn't necessarily mean pretty, having a little dumpster can prevent neighbors from looking out their windows to see a bulky monster inching its way off your drive.
Mini dumpsters don't stick out, and many of them are beautifully designed with the company logo in a fun color.
Even if you think that aspect is okay and you still end up not liking the dumpster, you can adjust the timeframe of your dumpster pickup to an earlier date so it can be off your property sooner.
As a side note, many of our dumpsters come nicely cleaned and ready to collect all of your waste.
Faster Delivery and Pickup
The downside to some pickup and drop-off services is that they don't deliver or pickup on time. You need a service that can conveniently drop-off the dumpster and pick it up on time.
So, renting a dumpster through other services like us is fast and easy. You see, when it comes to speed and on-time deliveries, time matters a lot.
When renting, you can expect a company to drive up and carefully drop your load off in the driveway, and then after you finish, it's safely removed.
Easy To Rent a Second
Keep calm, and rent a second dumpster. There are moments where you second-guess yourself. So, if you find yourself with more rubbish to throw away, promptly give us a call, and we can help bring a second dumpster.
The only thing that happens with this is that you will be charged the same amount as before, but we make it easy to call and request another.
So, again, if you feel you need more, check out each room you're renovating, determine how much you plan to tear out, and give us a call so we can discuss the best dumpster for you.
Vine Disposal has plenty of reasons why renting a smaller dumpster's better in some instances. Contact us here to find out how we can accommodate your renovation size and why smaller dumpsters can make life better.