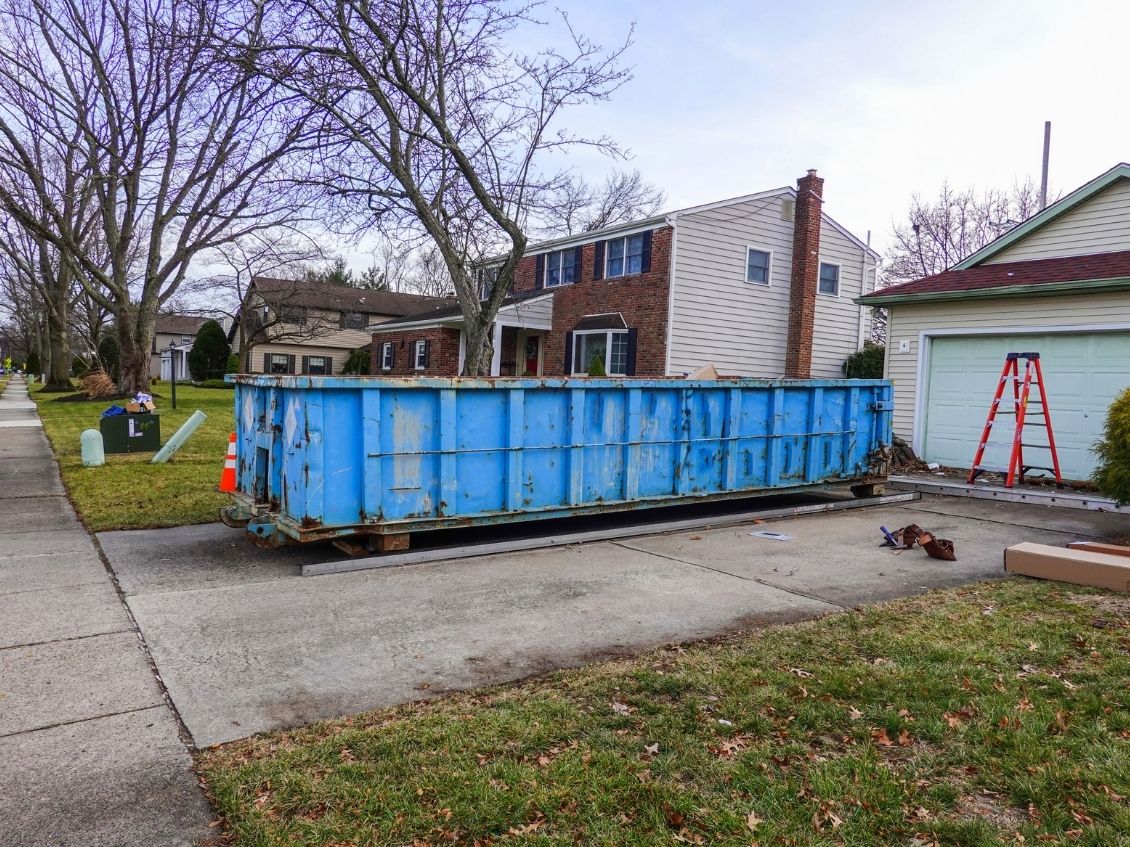 Don't wait to get a dumpster rental at the last minute. Renting a dumpster before any projects can save you time and stress when tossing out debris. Today, we want to answer the hardest question on your mind right now—When is the right time to rent a dumpster? No matter the project you're working on, read below to find out the best time to request a dumpster rental for your big move, landscaping job, or construction project.
Dumpster Rentals for Moving
Moving is a big experience. Packing your entire life into boxes and tossing what you no longer need is hard. You have lots of items and they all hold memories for you, but now that it's time to declutter and condense. You'll need the correct dumpster to help you sort through the mess. At Vine Disposal, we assist in providing you with the best dumpster, including our 30 yd dumpster that's perfect for large items such as furniture.
The best time to request a dumpster rental for moving is when you've got everything split into piles. As an example, group all your garabge together and your furniture together. Putting things in piles will make sorting everything into the dumpster easy. Before you move out, ensure your dumpster rental is requested one to two days before departing.
Dumpster Rentals for Landscaping
If the area you live in doesn't allow landscaping debris lit on fire, you can toss it into a rental dumpster. Any time you work on your landscape, Vine Disposal can give you one of our dumpsters to help make digging holes easier. Before you dial us, check the weather to determine what it'll be like throughout the day. For example, if it's raining in the early morning, request a dumpster in the afternoon, and if it will downpour the entire day, request to have the dumpster delivered on another day.
Dumpster Rentals for Renovations and Construction
While you're planning your next renovation or construction project, you might wonder when is the right time to rent a dumpster for renovations and construction? It's actually better to request a dumpster rental at the time you start a project. Differing on how huge your project is, you might need several, so plan accordingly on what you need, and Vine Disposal will deliver.
It's essential to have a dumpster during your project. You can use it to sort construction debris and waste—overall, it's a great choice to have when you're moving. No matter what project you need a dumpster rental for, requesting a trustworthy company to deliver the right rental dumpster is a vital move.