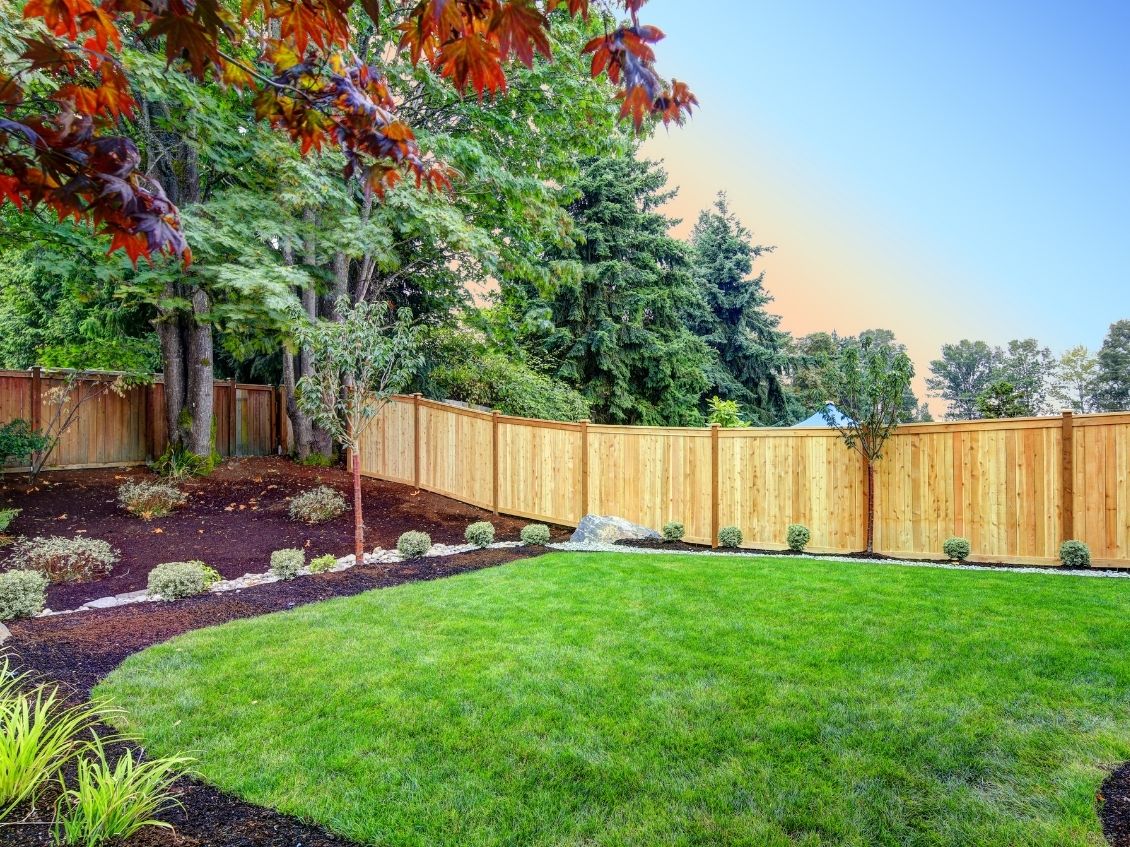 Taking on a landscaping project can be a lot to ask when we live such busy lives as it is. The amount of work that goes into a good landscaping project can seem overwhelming, especially if you've never attempted one before. However, landscaping doesn't have to be an insurmountable task. All it takes is a little preparation before you begin, and you can transform your yard into what you've been dreaming about.
The more you can prepare yourself before you begin the actual landscaping, the better off you'll be when unexpected problems arise. We're going to show you what you need to landscape your yard so you can feel prepared and ready to face the challenge. No matter your experience level, these tips will be able to make your next landscaping project go off without a hitch.
A Solid Plan
Before you get any sort of shovel or rake out, you'll need a solid plan that you can base your next moves off of. If you plan to do the landscaping yourself, a plan is essential to make sure that you stay on track in the midst of all the work. If you hire someone to landscape for you, a well-thought-out plan will help them know what your end goals are for the project.
You don't need to have a detailed sketch of what you want the yard to look like, but you should at least have a few notes about what you want the landscaping project to accomplish. Are you focused on increasing the amount of gardening space? Do you want more room to entertain outdoors? Whatever your goal happens to be, write it down before you begin so you never lose sight of that goal.
A Concrete Budget
Landscaping projects can get expensive faster than you might think. Moving a bunch of dirt, rocks, and foliage can be extremely labor-intensive work. Even if you plan on doing all the work yourself, you'll still need to account for material and disposal costs. That's why it's important that you start with a budget that you can realistically work off of.
If you don't know how much the project will cost you in total, always assume that you'll need more money than you think at first. You don't want to be halfway through a project and then realize you're out of money to continue it.
The Right Tools
If you plan to do your landscaping yourself, you'll need quality tools that you can rely on. One crucial thing to remember is that landscaping is not over with once you've finished a project. If you want your landscaping to look its best for a long time, you'll need to maintain it as well. This is why you don't want to cheap out on tools. If you must buy new tools every time you need to maintain your yard, those costs will add up quickly.
Adequate Time
Before you begin your DIY landscaping journey, you'll want to make sure you actually have the time to devote to it. Good landscaping is rarely finished in one day. In fact, even small landscaping projects can take more time than you might think. However bad your yard may look, it will look worse if you have to stop midway through the project because you don't have the time to allocate to it anymore.
Plant Knowledge
Plant knowledge is a key component of everything you need to landscape your yard. Unfortunately, you can't always pick the plants you like and shove them together in your yard. Plants have many different needs and some don't play nice with one another. Knowing what plants you can put together is the kind of knowledge that will help ensure your yard has a healthy ecosystem. Some plants might block others from getting sunlight, take up more nutrients from the soil, or use up more water than others. It's important to think about these interactions when considering plants for your yard.
Realistic Expectations
As we mentioned above with your budget, you need to be realistic in your landscaping expectations. Understanding your own skills, the amount of space you have to work with, and the amount of money you can spend are all crucial elements to a successful landscaping project. It may not be fun to admit that you can't put a huge vegetable garden in your arid soil, but it will save you a lot of time, money, and effort.
Landscaping is one area where people tend to overestimate their skills or their yard's capacity. If you plan on doing the work yourself, you need to be honest about what you can and cannot handle. This isn't to say you can't have big aspirations, but they should be tempered by the reality of your situation.
A Maintenance Strategy
The work doesn't stop once the plants are in the ground and the rocks are in their proper places. Having a beautiful yard involves routine maintenance. This is another reason you want to have realistic expectations. Are you able to dedicate the time it takes to maintain a diverse variety of plants? If so, that's great! Learning about your new landscape may just become a new hobby you'll really enjoy.
It's important to think about your maintenance strategy while in the planning phase of your landscaping project. This will allow you to add or remove portions of the plan that will take up more maintenance time when you're done.
Waste Disposal
Finally, you're going to need a way to get rid of all the excess biomatter and trash you make through your landscaping. That's where Vine Disposal come in. Stone, dirt, wood—whatever you need to remove from your yard, we can provide the proper removal services. You'll have more waste material than you'll know what to do with once you're done with your project, so make sure you have a plan for it.
If you need a dumpster rental in Marietta, Vine Disposal has you covered. Our dumpsters are exactly the convenience you need to focus on your landscaping rather than all the extra dirt and stone you need to get rid of. When you're ready to get your hands dirty, give us a call and we'll be there to help.