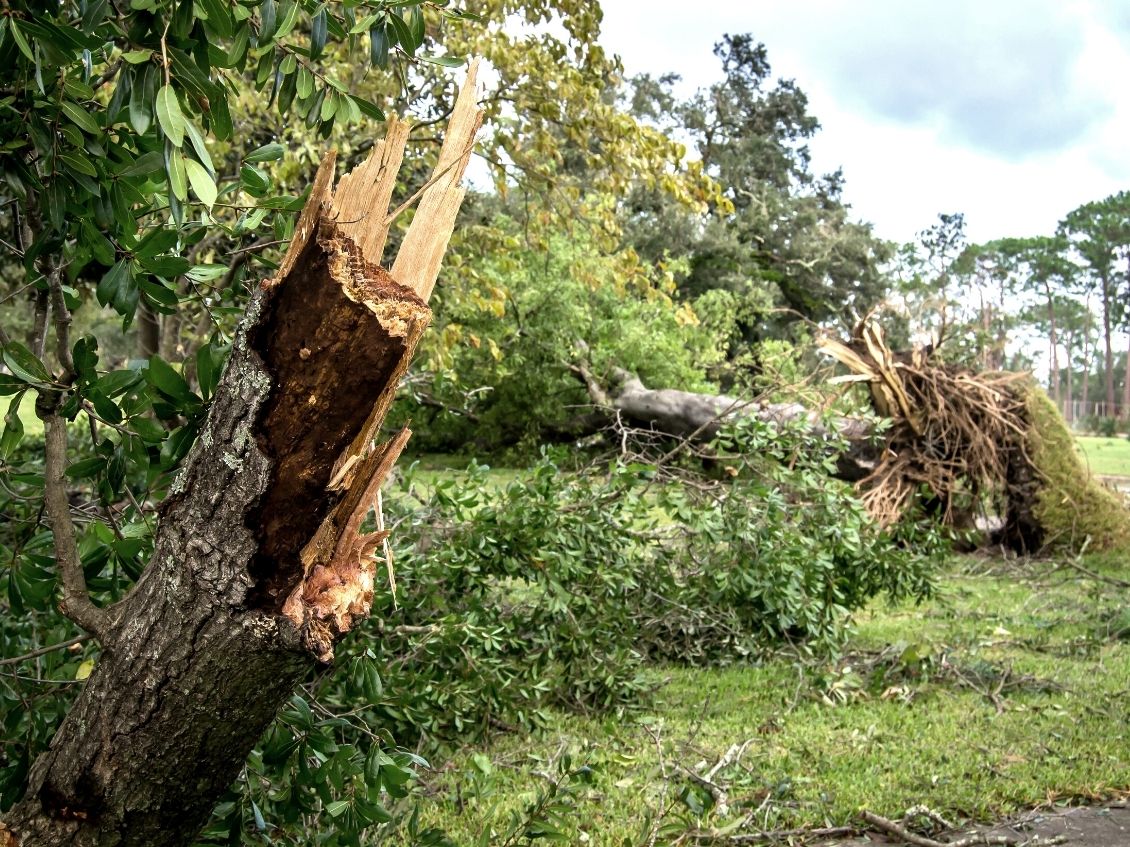 A situation we all hope never to find ourselves in, it can be a truly terrible day when a nearby tree falls into your yard. Even healthy-looking trees can have bad root structures that can lead to it falling when the right force is applied. Usually occurring after bad storms or days with high wind, a fallen tree is something that cannot be ignored. Here, we'll walk you through what to do when a tree falls in your yard, so if it ever does happen to you, you're at least prepared to react.
Assess Individual Safety
The most important thing to do when a tree falls into your yard is to make sure everyone is safe. If you're unlucky and the tree has hit your house, evacuate as quickly and as safely as you can. You don't know if it will do more damage than it already has. Be extremely wary of things like downed power lines—always treat them as if they are alive, and never assume they aren't still working.
Call Emergency Services If Needed
If the fallen tree has blocked off an exit to your house or has downed any power lines, your best course of action is to call emergency services as soon as possible. This absolutely qualifies as an emergency to be addressed sooner rather than later. Emergency services may be backed up if the tree fell due to a local storm or similar event, but make sure you are at least put on the list of places they need to visit.
Inform Your Insurance Company
Once the scene is safe again, you'll want to get in contact with your insurance company about paying for the damages. If the tree was knocked over due to weather or wind, or if you had no way of knowing the tree was dying, your insurance should cover the costs. However, each individual insurance company handles these things differently, so make sure you get started on this step as soon as you can.
Call a Local Arborist
Now is not the time to be trying out a door-to-door tree removal service. When you need the fallen tree removed correctly and safely, your best bet is going to be calling a certified arborist to deal with it. Certified arborists have special training and the right equipment to remove a tree without any further damage to your house or yard.
Now that you know what to do when a tree falls in your yard, you can feel comfortable in the knowledge that you do have should the worst come to pass. Vine Disposal is here to help in the aftermath. If you need a dumpster in Atlanta for any cleanup work following your tree's removal, give us a call right away.