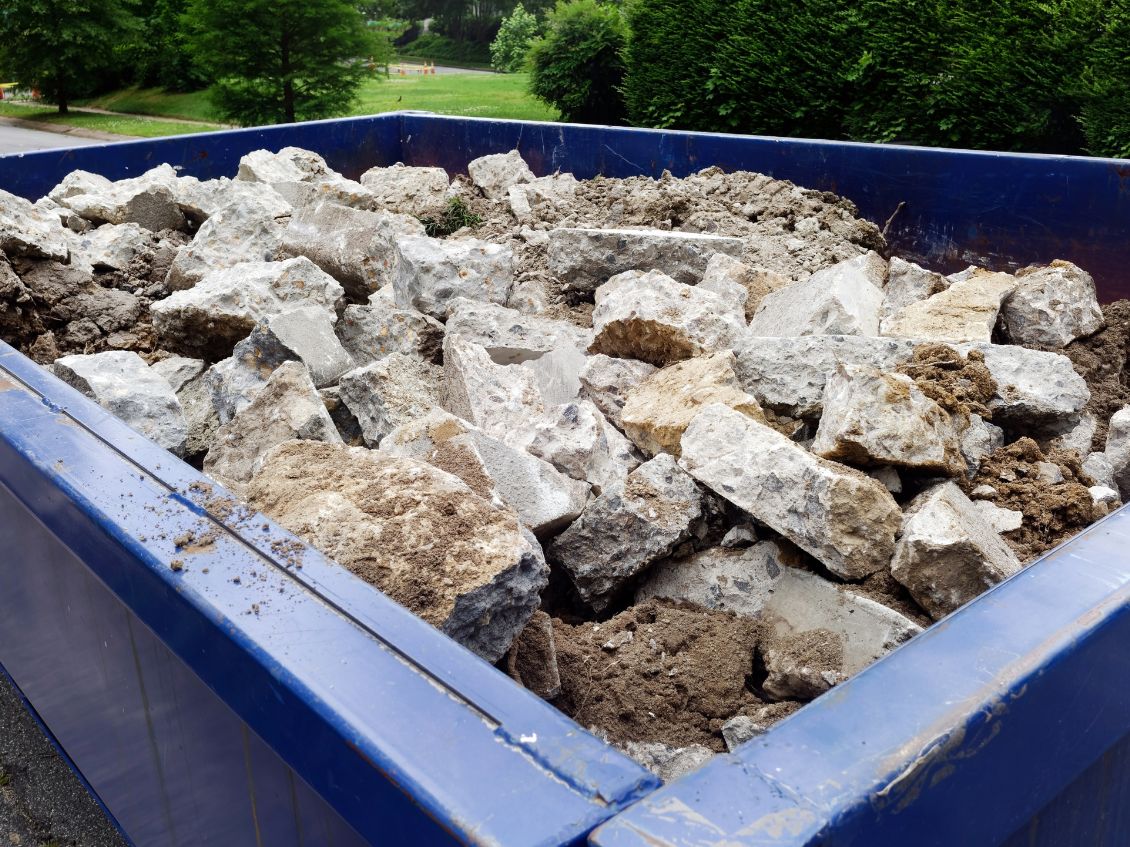 Construction sites generate a lot of waste, and it's very different than household trash. Workers tearing up driveways and fixing damaged roads and sidewalks create big chunks of concrete and asphalt that need disposal. Use dumpsters for concrete and asphalt disposal on your job sites.
Give Your Provider the Rundown
Using a dumpster rental for concrete and asphalt is not the same as using a rental for other home improvement jobs. You need to give your provider a heads-up that you'll store chunks of concrete inside the container. The more information they know, the better.
Because concrete is heavy, your dumpster rental will quickly meet the weight limit, which can cause unexpected complications. Your provider will put you on a different schedule for pick-up and disposal. Then, they'll need to dispose of the concrete in a separate location at a landfill.
Break Down the Pieces
Never assume those slabs of concrete and asphalt can go into the container as they are. You'll need to break up the materials before putting them in the dumpster rental. The smaller you can make the concrete and asphalt pieces, the better. The container will be easier to transport and empty.
Use a sledgehammer or jackhammer to break down the pieces as much as possible. It's easier to break concrete on soft ground than on a solid surface. Move the slabs over an indentation in the ground, and hammer down on them until they break apart.
Gather the Materials
You and your team won't be carrying the concrete pieces with your hands and dropping them into the dumpster. Gather the materials in a wheelbarrow or a five-gallon bucket. Ask the dumpster rental provider if they have other attachments to make this easier. Some providers stock up on concrete claws, hopper brooms, and grapples. The wheelbarrow is the biggest help because you can easily haul the scrap material to the side of the dumpster rental.
Load the Dumpster
An inert dumpster bin typically holds 10 tons of concrete or other heavy debris. You may need a 20 or 30-yard dumpster size rental for your job site. An inert dumpster container can only hold heavy material, so don't put any other waste in this rental.
If you're confused about any of the restrictions or guidelines, consult your dumpster provider. At Vine Disposal, we are always happy to answer any questions from our customers. The more information we can provide, the better your rental experience! Using dumpsters for concrete and asphalt disposal on job sites is easier than you think. For more information, visit our website.