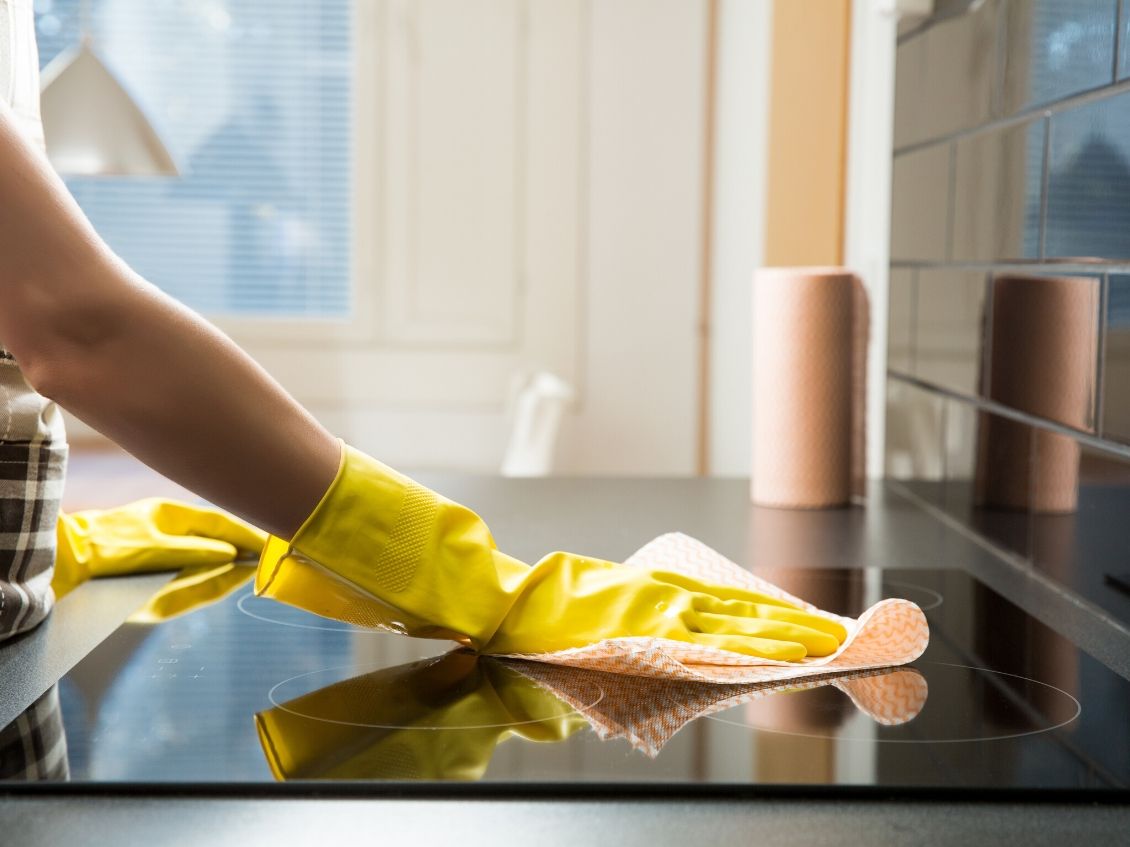 Spring is right around the corner, which means it's time to start preparing for spring cleaning. Spring cleaning is the perfect time to wipe away the winter woes and prepare for a new season of sunshine, fresh air, and warm weather. Many people strive to get their homes spick and span in the springtime, but following through with that goal is sometimes easier said than done. After you've spent an entire winter cooped up indoors, your house can become quite stuffy and cluttered, and it can be difficult to decide where to start with your spring cleaning. Start with the most pressing projects first, and be sure to utilize this guide to the top cleaning projects to do this spring to help you along the way.
Garage cleanout
With winter weather now a distant memory, it's time to start preparing for days of sun and fun. In anticipation of the warmer days ahead, be sure to give your garage a thorough cleaning. This may be a rather large undertaking, and it may require a bit of handywork on your part. Back the cars out of the garage and remove everything from any shelving and storage units. This will enable you to see all the items at your disposal so that you can make better decisions about what to keep and what to pitch. This is also a great time to wash your car clean of any winter slush or salt residue. Once you've removed everything from the garage, you can begin sorting, organizing, and cleaning the items. Make sure all mechanical items are clean and in proper working order. Consider giving your lawn mower, hedge trimmer, and weed-wacker quick test runs, as well. Once you've cleaned everything and put it all back on the shelving units, give the garage floor one final sweep and move the cars back inside.
Kitchen cleanup
The kitchen is the heart of many homes, so it's important that you spend time sprucing it up before spring. When it comes to the kitchen, it's best to work from the outside in. Start by cleaning any outwardly visible surfaces, such as the counters, stovetop, front of the fridge, and inside of the sink. Once you've scrubbed the surfaces spotless, delve deeper into your kitchen. Remove everything from the inside of your cabinets and pantry, sweep the areas for any loose food items, and then place everything back in a well-organized fashion. Do the same for your refrigerator, taking special care to dispose of any items that are past their expiration date. Clean the inside of your oven and microwave, and give the entire room one final mopping before you call it a day.
Spruce up storage areas
Storage areas may require a bit more TLC than other areas of your house. Tackling your basement or attic may seem like an insurmountable task, but with the right preparations and mindset, it can fly by quite quickly. Begin by organizing all your belongings into four different piles as follows: Keep, Donate, Throw Away, and Repair. Think critically about each item, and try to reduce your belongings as much as possible. You'll likely end up with quite a few items to donate or dispose of. Rent a small 15-cubic yard dumpster to take care of all the disposable items, and then visit a local thrift store to donate the remaining items. Organize the remaining items into boxes or bins and create a system for storing them, whether that's shelves, cabinets, or closets.