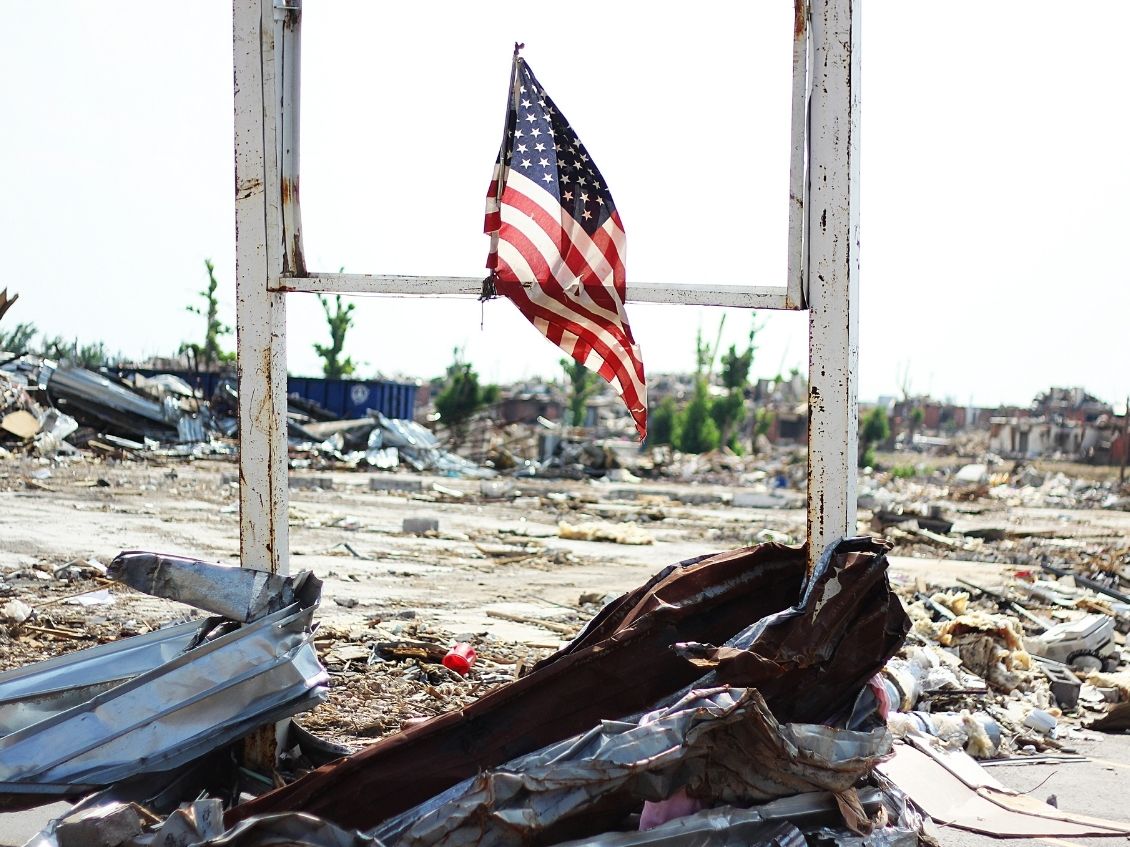 The worst has happened, and your business has had to respond accordingly. As if hurricanes weren't bad enough, their aftermaths are nothing to look forward to either. There's the inevitable clean up, picking up the broken pieces of a community, and making sure everyone came out okay. Hurricanes are life changers, and if you're a small business owner, then they can be livelihood changers as well. When the storm has finally passed, here are a few tips to help your small business recover from a hurricane so that you can get back some semblance of normalcy.
Figure Out the Key Problems
Maybe your business got lucky and didn't get hit too hard by the storm, or maybe you got unlucky and it really got hit bad—either way, a good place to start getting back to normal is to figure out what needs to be taken care of first. Making a list of all the problems that need to be addressed can more succinctly give you a picture of what your business now looks like.
Sorting this list into a hierarchy of the most important issues to be addressed will help you make sure you are putting your energy into the places that need it most. If you need to rebuild part of your store, that should probably take precedence over getting your customers to come back. Here at Vine Disposal, we want you to get back on your feet as quickly as you can. If there is a substantial amount of rebuilding that needs to be done, we can help by hauling away any and all waste products, so you don't have to worry about them.
File Your Insurance Claim
This may seem obvious, but in all the uproar and confusion, it can sometimes be difficult to see what is right in front of you. If parts of your business have been damaged but are insured, make sure that you start that process as soon as you can. Insurance companies can quickly become inundated with claims and requests after a natural disaster, and the last thing you want is for your claim to get lost in the ever-growing pile of other claims.
Remember to take pictures or videos of all the damage that has been done and keep an ongoing list of everything that has been damaged, lost, or destroyed. These will come in handy when filing your claim, so make sure you get this done quickly.
Apply for Federal Aid
If the damage to your business is truly great, you may be entitled to some assistance from the government. Federal aid is given out based on when you apply for it, so this is another step to take very soon after the storm passes. Applying for assistance from programs like FEMA (Federal Emergency Management Agency) quickly can really help a small business get back on their feet much sooner.
These programs are essential to making sure that you can afford to get your business up and running again. If your area was designated as a disaster area—as most places hit by hurricanes are—there is no excuse not to apply for federal aid.
Manage Your Workforce
Hurricanes affect everyone in different ways—this includes your employees. They are going to be without direction and probably unsure of their employment status after the business has been hit by the hurricane. Once all the previous work has been done, it's important to keep your workforce informed as to what is going to happen to the business and their individual jobs.
Don't let confusion linger, as this will just cause more headaches for you in the long run. Even if you need to let some people go—which is an unfortunate truth of trying to rebuild after a disaster—it is better to let your employees know sooner rather than later. Also, remember to inform your partners, suppliers, and other business associates of your business's status once the storm ends, so they can plan ahead as well.
Keep Your Customers in the Loop
The fact remains that your customers are still the lifeblood of your business. Don't be afraid to let them know on social media or in person that you need to shut down for a while or that you are going to need some time to sort things out. Some of your loyal customers may hold off on buying certain things from other places if they know you will be opening back up soon.
This is especially important for when you do have your reopening. Most people love to support their local businesses, even more so after they've been hit hard by a disaster. Communicate as much as you can that your business is reopening so that word spreads and you can get some much-needed revenue to get back on your feet.
Focus on Big Revenue Generators
Speaking of revenue, you are probably going to need a lot of it to really get everything back to normal. Even with insurance and federal aid, you will probably still have extra expenses that you will need to deal with. After a hurricane is not the time to be introducing new products or services. You will want to stick with what you know already works.
Focus your efforts on getting your core businesses up and running again, so you can start generating revenue early on. If something worked well in the past but you were waiting to bring it back, now is the perfect time to do so. Stay on top of your revenue-generating processes and you should be able to get some much-needed repair money sooner rather than later.
Learn From the Experience
It's important to remember that, if you live in an area that is prone to hurricanes, you will probably encounter another type of disaster at some point in the future. Learning from the experience can help you be more prepared for the next time something terrible happens. Keep a record of what did and did not work when you were rebuilding.
This way, you can skip the difficult parts of rebuilding if you need to do it again and just go straight to what works best for you and your business.
Hopefully, these tips to help your small business recover from a hurricane will be of use to you when the worst comes to pass. We all hope that we'll never need to do these things, but it never hurts to be prepared. When you are prepared to clean up the damages, Vine Disposal will be ready with your dumpster in Roswell, GA, as well as any of the other locations, to make the process as smooth as possible.