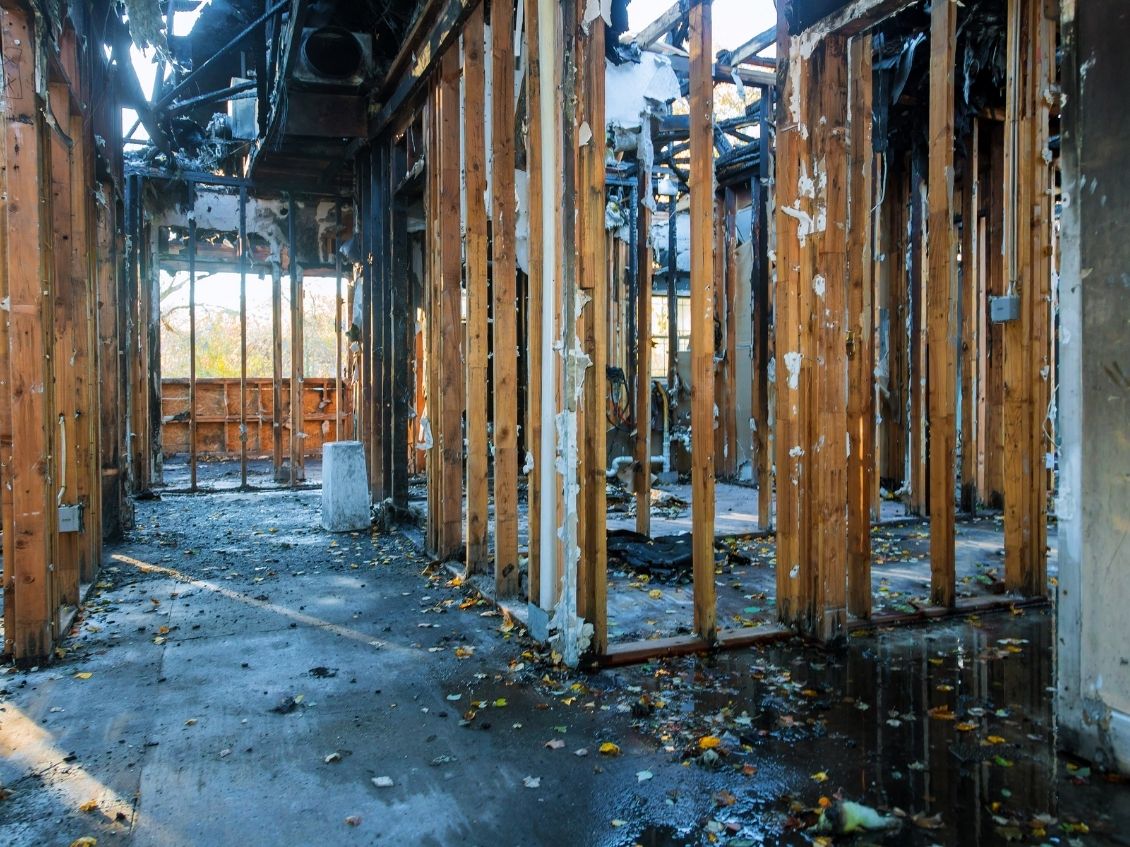 House fires are terrifying events. After going through everything, you're worried it's not going to end. First thing's first: you aren't alone. House fires are the most common disasters to strike a home—an estimated 358,500 occur a year. Roughly, fifty-percent of these fires happen in kitchens; the other areas are laundry rooms, chimneys, bedrooms, and living rooms. Even though house fires are common, you're undoubtedly wondering what to do after you experience one. Follow us along with these tips to help clean up your home after a fire.
Remove All Trash
Right after your insurance provider gives you the OK to start cleaning your house, clean the garbage first. If your home is severely damaged, you need to get a dumpster service, which Vine Disposal is here to offer you. Depending on the damage, we'll be sure to provide the right dumpster rental in Woodstock, GA. As soon as you receive your rental, put your piles of debris and other recyclable waste into the dumpster. Go through each room and collect other ruined items such as clothing, curtains, rugs, and other wet fabrics. Wash them all with a good detergent. If you can't clean the items, discard them.
Dry Out the Floor
After you've removed everything from your home, give your floors time to dry out. Drying the floors out will help prevent future damage from occurring, such as mildew growth. Open all your home's windows and doors, and turn on your ceiling fans and vents so they can help ventilate. If you have access to your HVAC system, ensure you remove as much water as possible. The goal is to determine how much water oozed through the floorboards or carpet. If your flooring has a lot of water, it'll need to be replaced.
Clean Walls and Ceiling
While you're inside your home, inspect the walls and ceiling for any structural damage. If there's any, reach out to a professional inspector; they can identify areas that need repair. Only clean your walls and ceiling if the inspectors give you the OK. If there's only mild dampness and soot residue, you can clean everything with a simple hot water and bleach solution. Use this mixture to wipe down areas of potential mildew residue and prevent it from growing.
As you restore your home, ensure you follow these tips to help clean up your home after a fire. In the meantime, contact Vine Disposal for a rental dumpster; we're here to help with all your waste management needs as you repair your home.