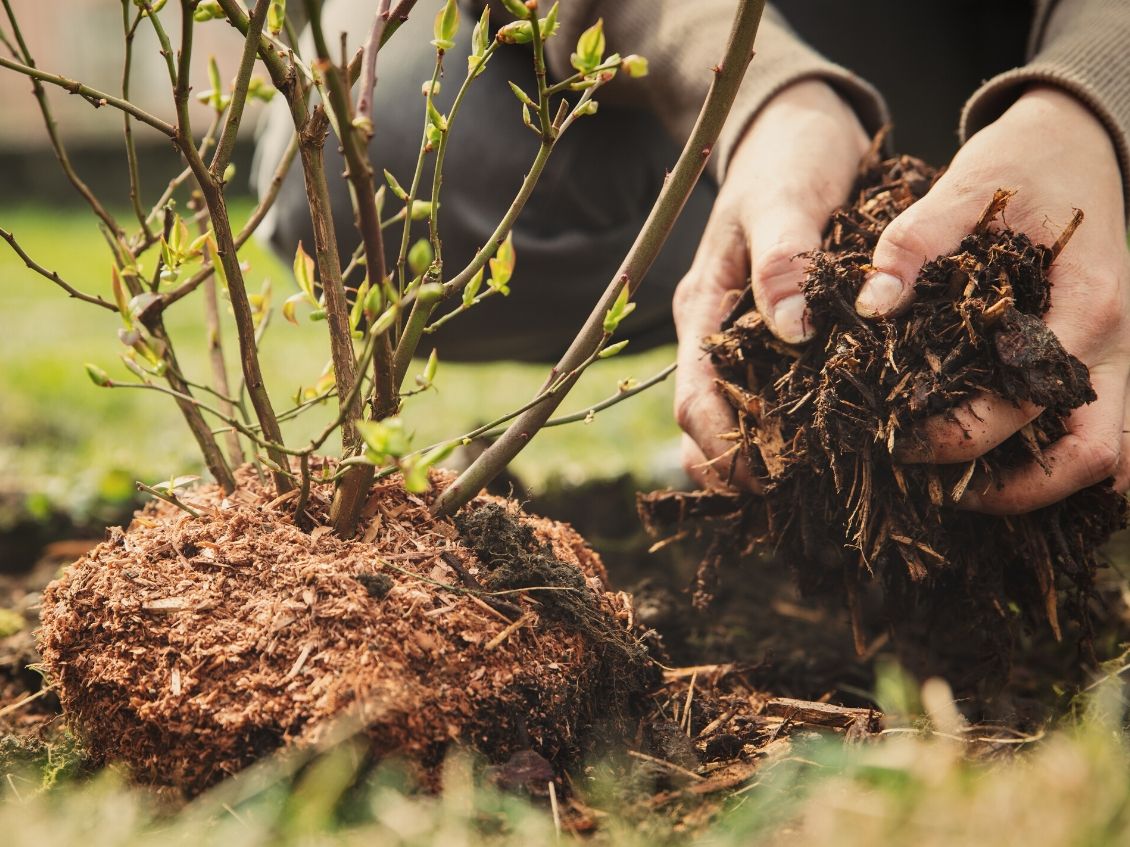 Curb appeal is an important element when building a beautiful home. Choosing the siding and roof color for your home is often quite simple, but deciding where to place various plants is often a bit trickier. However, landscaping and foliage can play a large role in your home's overall curb appeal and should, therefore, warrant significant consideration in your home's design. With spring in full swing, now's the perfect time to get outdoors and renovate your lawn and garden. There are many ways you can renovate your home's yard for the better, each beautiful in its own unique way. Though deciding on the best design for your garden will depend on your home's layout and architecture, there are some tips for creating a beautiful yard that work no matter the size of your lawn.
Weed out the bad seeds
When renovating your yard, it's always best to work from the ground up. Try to start with as much of a clean slate as possible. Remove old or dead bushes, plants, and trees, and till your garden in preparation for new plants. Depending on the size and state of your yard, you may need to remove a significant amount of sod and foliage before you can begin bringing in new life. If this is the case, be sure to rent a dumpster to help ease the process. Yard waste is acceptable for dumpster disposal in most cases and will make the entire demolition process much faster and easier. A 30-cubic-yard dumpster is ideal for larger yards or instances where you may need to remove a significant amount of foliage. Once you've cleared out your yard, you can begin making the necessary preparations for new plants. If you are working toward greener grass, consider aerating and fertilizing your lawn first. If you'd prefer to plant pristine gardens filled with fruits, veggies, and flowers, be sure to test the pH balance of the soil first. Different plants thrive under different conditions, and the pH level of your soil can greatly affect the success of your plants.
Less is often more
One of the most important tips for a beautiful garden is to remember that less is often more. Overflowing gardens can have a very lovely appearance, but they can also be difficult to maintain in the long run. In the beginning, it's often best to err on the side of caution and plant just a few items. As your garden begins to grow, it will fill in the gaps between plants, and your garden will appear lusher and fuller. Limiting yourself to a few different species of plants will also cut down on the amount of time you spend weeding, watering, and tending to your plants. You will be able to focus your time on providing expert care to your small crop, rather than worrying about the watering schedule for dozens of different species. Planting fewer items also helps you to maintain a more manicured look throughout your entire yard.
Leave room to grow
When first planting a garden, many people attempt to fill up every plot of dirt with plants at once. It may seem harmless, but planting items so close to one another can actually hamper growth in the long run. Many garden plants prefer to have a bit of space between themselves and other plants. This prevents them from becoming root-bound to one another and reduces the need to fight for water and sunlight. Leaving a bit of space between each plant allows them the greatest opportunity to absorb the necessary nutrients to succeed. With the proper care and maintenance, your plants will soon fill in any empty patches of dirt, and your garden will appear lush and full.
Encourage biodiversity
One of the best ways to ensure a lush and beautiful garden is by planting a variety of different local flora in your garden. Encouraging biodiversity in this manner not only allows for a beautiful variety throughout your garden, but it also encourages local pollinators to visit your garden on a regular basis. Bees, hummingbirds, and butterflies are more attracted to flowers that occur naturally in their environment. The more pollinators that frequent your garden, the quicker it will grow, and the healthier it will become. To further welcome local pollinators into your garden, consider planting bee-friendly flowers or installing a birdbath. Bees are attracted to small amounts of stagnant water and will be more likely to visit your garden as a result. Birds can also be helpful pollinators and will be grateful for the new birdbath as well.
Consider balance and symmetry
Balance and symmetry are two elements that frequently come into play when landscaping. Though many plants play by their own rules and grow wherever they please, there are still some measures you can enact to ensure your yard maintains a balanced look. Start by considering the size of all the plants in your yard. If you have many tall trees in one area of your yard, consider offsetting it with some smaller plants nearby. Try to create levels by placing different-sized plants around your yard. They will complement each other and will not appear as overwhelming as placing several large items alongside each other. Symmetry can also be a beneficial design element, particularly when designing your front yard. Place similar bushes on either side of your garage to draw attention to your home's architecture, and plant a row of identical shrubs to maintain a sense of consistency throughout the entire space.
Be aware of building codes
As with any home renovation, you will need to familiarize yourself with local building codes before beginning work on your yard. Some locations have very specific regulations regarding the size, type, and location of trees in one's yard. Be sure to study these regulations and acquire the necessary permits before you begin any landscaping work on your home. The most important things to be aware of during landscaping are property lines and utility lines. If you will be erecting a fence, gazebo, pool, or deck, be sure that it does not interfere with or cross any property or utility lines. All foliage and landscaping should fall within your own property lines, not only to keep on the good side of local ordinance offices but also to maintain a good relationship with your neighbors.