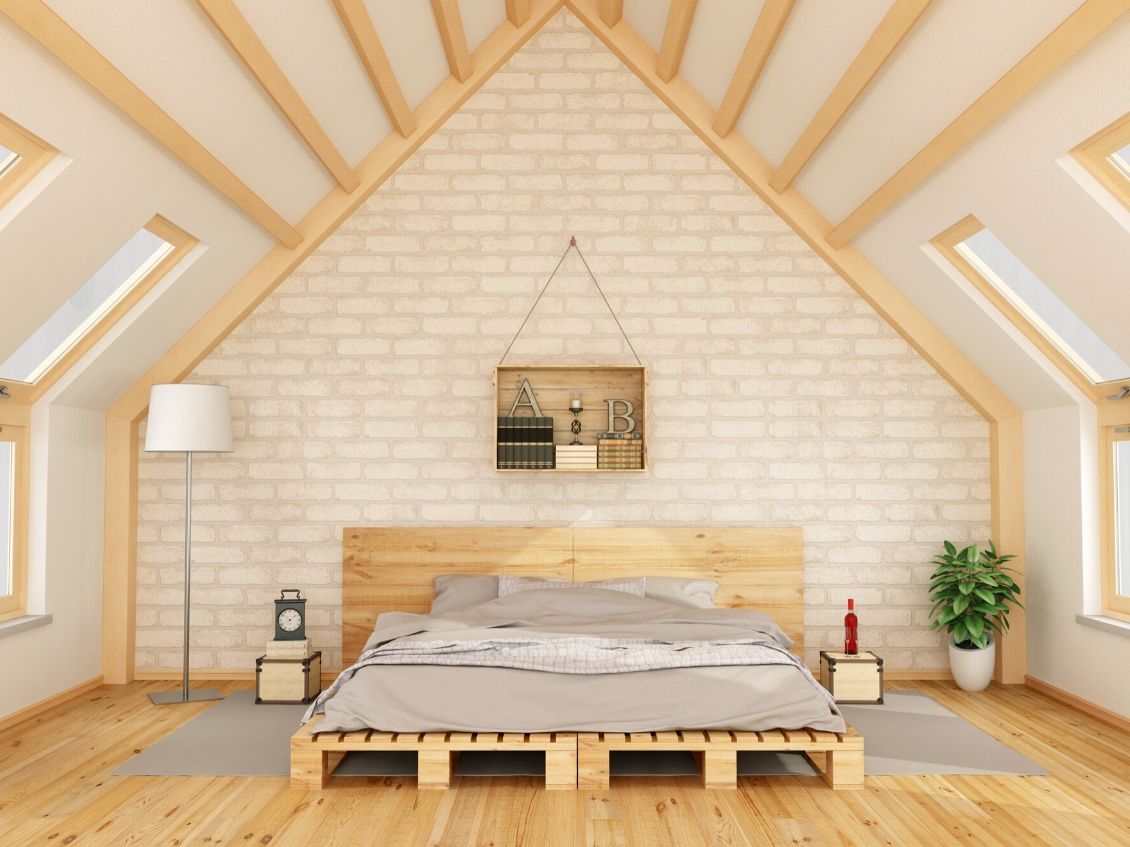 Livable space is a precious commodity for homeowners. If building an entirely new addition to your home is out of the question, the next best thing may be to simply transform the space you already have. Attic renovations are a popular choice among many homeowners, as they can significantly increase the amount of livable space in a house. Attics are spacious and versatile enough to be transformed into almost any space, but converting them into a bedroom is by far the most popular choice. Below are a few invaluable tips for converting your attic into a bedroom with ease.
Start fresh
It may seem superfluous, but one of the best tips for converting your attic into a bedroom is to start completely from scratch. This may add a bit of extra work to your project, but it's the best way to ensure the end results reflect your design vision exactly. Begin by completely stripping the space of all personal belongings, storage items, and old insulation. Insulation is very important when you're transforming your attic from a storage space into a livable area, so it's especially good to start from scratch on this front. Preparing the space for construction will likely produce a significant amount of dust and debris, so be sure to establish a waste removal system before you begin demolition. You can safely dispose of most building materials, including insulation, drywall, and plywood, in a dumpster. To schedule a rental dumpster in Atlanta or the surrounding area, contact our team at Vine Disposal.
Focus on the floor plan
When you're creating the blueprints for your attic renovation, pay special attention to the proposed floor plan. Most of the walls in your attic will be load-bearing, supporting the majority of your roof's weight. One misstep could cause serious structural damage to your home and cause your roof to sag or even collapse. If you plan to significantly alter the floor plan of your attic, be sure to add a few extra support beams. When you're transforming your attic into a livable space, you'll also need to consider how to provide heat and electricity to the space. The electrical work in the attic will depend largely on the floor plan, so it may be in your best interests to consult an electrician when you're developing the blueprints.
Consider necessary building permits
Significant additions or home renovations often require building permits before construction can commence. Building permits can vary by state and city, so consult your local ordinance office when you're planning your attic renovation. Even if your city doesn't require a building permit, scheduling an inspection before and after the renovation is in your best interests. This inspection will ensure the attic complies with fire and safety codes and that you can list it as a suitable living space if and when you sell your home down the road.