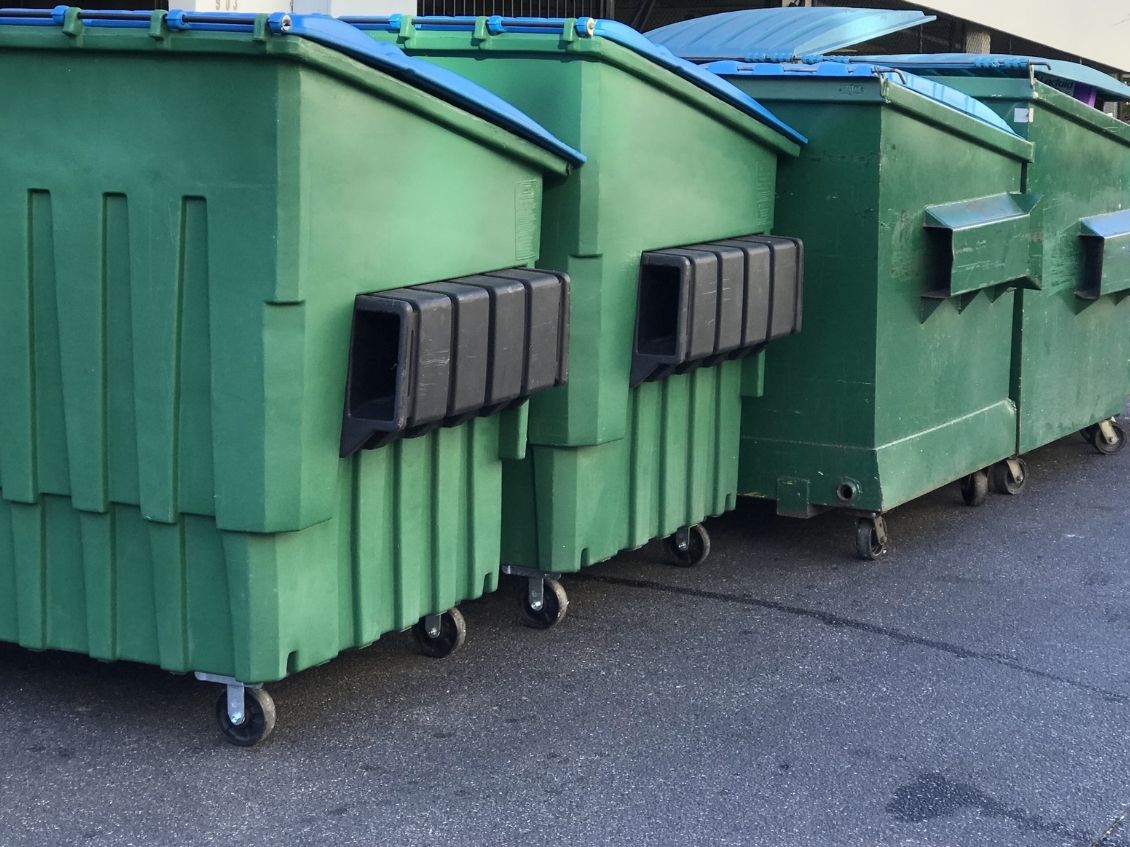 Whatever your needs may be, choosing the right dumpster size is essential. You need to be sure that everything will fit in your dumpster, while also not overselling it on how much space you need. Vine Disposal has a variety of options to choose from, but which one is right for you? Here are a couple of tips for choosing the right dumpster size so you can get exactly what you need.
Understand the Size of Your Project
The first step to determining the size of dumpster you're going to need is to size up your project and how much trash it will create. We'll go through the dumpster sizes and a few of the most common projects for each.
10-Cubic Yards
10-cubic yard dumpsters are often used for smaller projects, such as remodeling a single room of your house or cleaning out a space like a garage or basement
15-Cubic Yards
This size of dumpster is commonly used for businesses and places of residence. If you are a business owner or a landlord, this may be the size you are looking for.
20-Cubic Yards
This mid-sized dumpster is one of the workhorses. It can handle things such as deck removals, large room remodels, roofing jobs, or landscaping.
30-Cubic Yards
This is when you're really starting to get to the heavy-duty dumpsters. Common uses include pool removal, smaller demolition jobs, and furniture disposal.
40-Cubic Yards
Our largest dumpster, the 40-yard, is a beast ready to take on anything. This is often used in new construction or demolition of homes, replacing roofs, and cleaning out the largest of houses.
Ask an Expert
If all of this is new to you, it may be worth it to run your project by a contractor to see what they recommend. Vine Disposal is also at your service any time you want to ask any questions about dumpster sizes or services that you may need.
Know the Material You Are Disposing of
Unfortunately, not all trash is made equal, and not everything can be put into a dumpster. For example, Vine Disposal has a specific dumpster for concrete because it needs to be handled in a different way. Certain other items like mattresses and tube televisions also need to be handled in specific ways and should not be thrown into a dumpster.
These tips for choosing the right dumpster size should help you the next time you're working on a big project. Remember not to overestimate how much trash you'll be making but be realistic as well. Vine Disposal is ready to help you out on your next project. Check out our Marietta dumpster rentals when it's time to get your hands dirty.