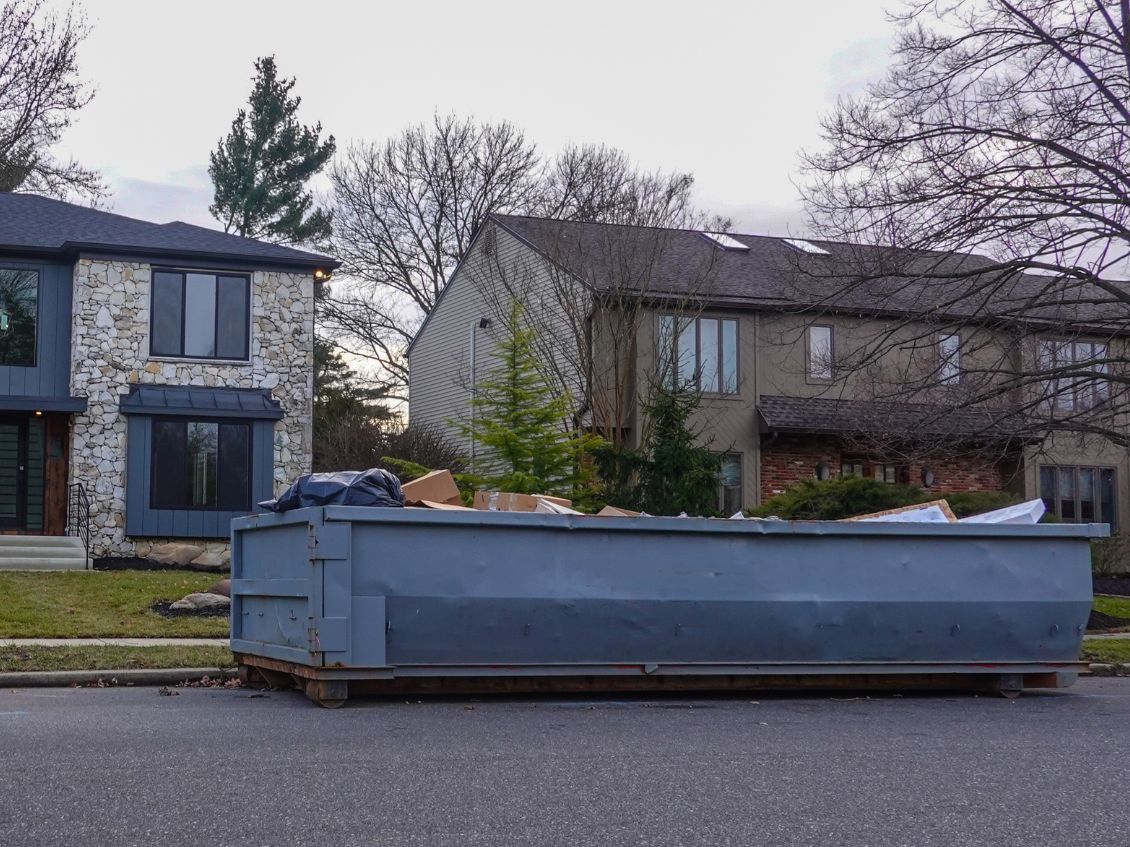 Sometimes it's better to go big or go home. When it comes to a 40-yard dumpster rental, that falls under the "go big" category. The rentals are for large-scale projects, but because of their size, it's sometimes easy to miscalculate things. And more importantly, bigger size means bigger responsibilities. Having a little bit of direction could go a long way. Check out this ultimate 40-yard dumpster rental guide.
Dumpster Dimensions
The 40-yard rental is the largest dumpster anyone can purchase. They're top-of-the-line for all companies, and they're perfect for special, large-scale projects. Most dumpster rentals are for special projects because they hold more than your average container, but the 40-yard one comes with some additional perks.
Weight Capabilities
A 40-yard dumpster holds five to six tons of waste, which is about 10,000-12,000 pounds. The measurements fall between 7,200 to 9,6000 sq ft., which is perfect if you want to dispose of all the carpets in your home. Drywall is about 4,000 to 6,000 sq ft., and yard waste is 15 to 20 cubic yards.
Those numbers are more easily digestible. It's easier to consider the dimensions this way because renters can better visualize the maximum tonnage for the dumpster.
If you feel that your project might exceed these limits at some point, you'll want to arrange for a pick-up before the end of your project. The company will come, collect the dumpster, and unload it at the landfill site. Then, you can arrange to have it redelivered to you if you still need it.
Dumpster Measurements
The 40-yard roll-off dumpster is normally 22 ft L x 8 ft W x 8 ft H. A lot of home renovation projects use a 10- or 20-yard container, but some require the largest container. Plus, their size has the perfect dimensions, so they can sit in a driveway or on the street.
However, there may be some restrictions to where on the street renters can station this dumpster. More often, you'll see them placed in vacant parking lots adjacent to the renovation or project site. A vacant lot or driveway is best because the truck that comes to collect the container needs room to hook it up.
Remember that not all driveways are the same, and if you fear that this particular container may not fit in yours, make sure you check with your provider so that they can offer some reassurance.
If its height is an issue, know that the dumpster has a door at one end for the renter's convenience. You can dispose of your waste using the door instead of throwing things overhead.
Dumpster Projects
If you're planning to renovate a bathroom or a kitchen, you likely don't need a 40-yard dumpster. This a big boy container, so it needs a big boy job. You'll see these most commonly used for large property cleanouts, large interior renovations, large roof replacements, concrete removal, and large construction or demolition jobs.
For instance, recent foreclosures, estate, commercial, and large home cleanouts warrant the largest container. Because projects like this can become congested, try and organize how you plan to remove these items.
Strategize how you plan to load all the items because overloading or poor planning could make it difficult for the company to pick up and unload. Heavy items should go at the bottom of the dumpster, and you'll want to keep any loose liquids from going inside. Look over this list of acceptable items:
Furniture
Mattresses
Dried paint cans
Boxes
Clothing
Tables
Fire-damaged items
Metal
Water-damaged items
Cabinets
Sinks
Household junk
Wood
Roofing shingles
Flooring
Non-hazardous waste
Knowing the hazardous items from the non-hazardous ones is crucial. You don't want to run the risk of placing hazardous waste inside the container and a chemical reaction occurring. A lot of dumpster fires happen because renters don't read labels or follow the instructions their provider gave them.
Dumpster Prices
There is normally a flat rate that companies will provide renters. However, these prices are subject to change based on a few separate things: dumpster size, weight limit, local disposal fees, permit fees, and overage fees.
Remember that every company is different. There's not one set rate for all 40-yard dumpsters, so it's a good idea to shop around and hedge your bets. You might want to go with your first option, but having at least two more in mind is always the safer way to go.
Ensuring that the 40-yard dumpster rental is the right size for you is crucial. More often than not, renters make the mistake of underestimating the dumpster size they need. Understand that you shouldn't overload the dumpster, or you may receive overage fees.
Don't load the container until it's overflowing because you think it can take it. When you start to reach the top, reach out to your provider and schedule a pick-up.
The overage fees you may receive will vary based on the provider. They can range from 60 to 100 dollars per ton. And you'll also have to deal with landfill charges because their pricing is separate from the dumpster company's.
Dumpster Restrictions
When renting these dumpsters, you need to make sure you have all your "I's" dotted and "T's" crossed. There are consequences to being ill-prepared, and they can get expensive. For example, placing these containers on the street or in your driveway comes with restrictions.
You need to adhere to all the guidelines, which may vary depending on your city or home regulations. There are specific permits you may need to obtain before proceeding with any project that requires this size container.
Aside from getting permits, there are some items that renters need to refrain from disposing of inside the dumpster. Never place asbestos, aerosol cans, animals, antifreeze, batteries, barrels, chemical products, flammable liquids, fluorescent tubes, gasoline, microwaves, industrial waste, paint, propane tanks, refrigerators, or motor oil inside the container. Any of these items could lead to an accident, and the provider could refuse to collect the dumpster.
This 40-yard dumpster rental ultimate guide is not the only assistance we provide here at Vine Disposal. For more information, visit our website.