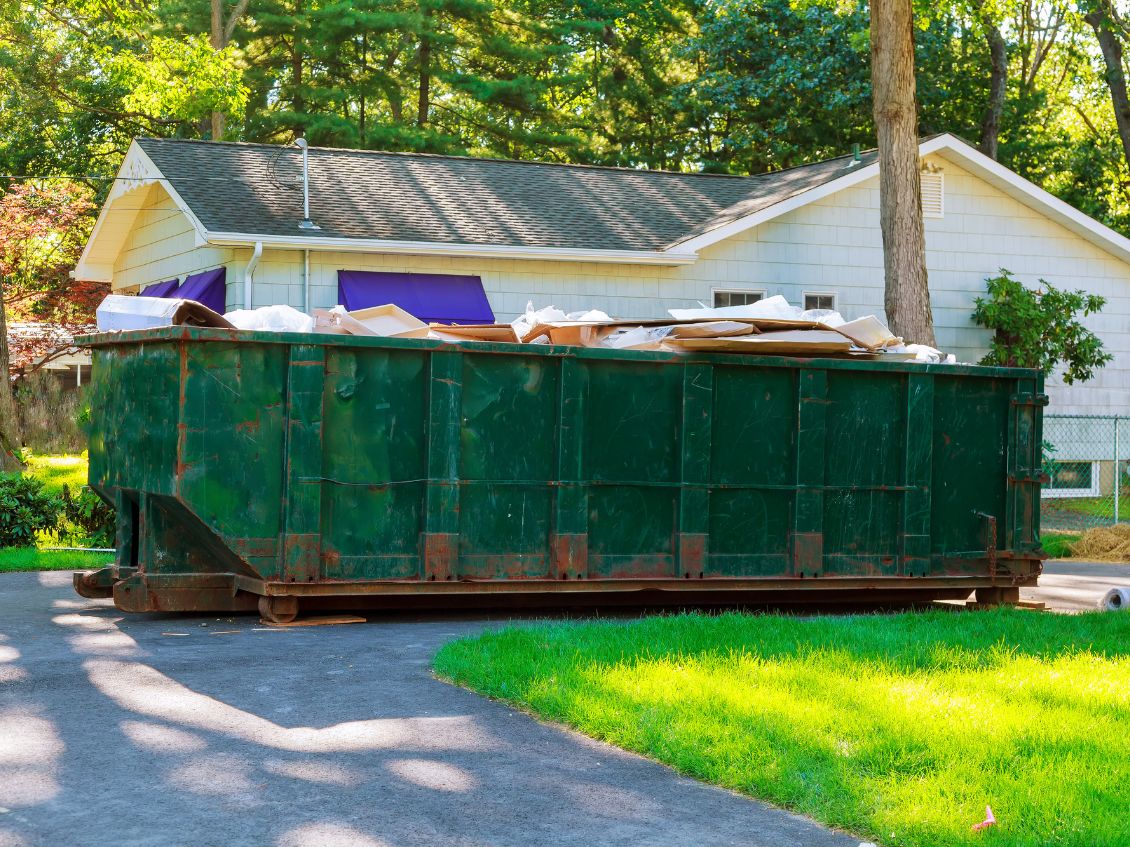 Every homeowner's association (HOA) has a set of rules everyone follows, including the board members. If you are a long-time resident curious about dumpster rentals or are just settling into the neighborhood, here are the most common rules HOA areas have about leased bins.
Keep Them Away From the Street
The most common thing residents who live in and around HOA communities know is the strict rule on the distance between the street and a garbage bin. Residents receive a citation if their container is too close to the road.
When you rent a dumpster, ensure you understand the reason dumpsters don't belong on streets in HOA neighborhoods. Firstly, HOAs want to achieve a cohesive aesthetic. Secondly, roads are smaller, so vehicles need extra room. This is especially true in a cul-de-sac.
Don't Leave Your Bins Open for Too Long
It's easy to forget to close your bins, but if you don't make it a daily habit, you're going to invite unwanted guests. The HOA knows who to turn to when needing help getting rid of vermin. When you leave your dumpster open for too long, animals like raccoons, possums, and skunks burrow their way into your trash.
It's best to keep your dumpster closed at all times; this is a rule not only advised by the HOA board but also by the garbage can rental company. They spend a lot of time and effort to ensure your waste is managed, so keep your bins adequately secured.
Don't Go Over the On-Site Dumpster Time Limit
There are times when residents can get away with keeping their bins out for extended periods of time; that's mostly on holidays. However, if you travel a lot during the year, leaving dumpsters out during your time away from home can result in more than a citation from your HOA board.
It might lead to the company you rent from receiving a fine. Work with the board and rental company on a timeframe. The timeframe helps determine the best pick-up and drop-off times so the bins don't stay outside for too long.
Be Mindful of the Dumpster Size You Use
HOAs around Atlanta have diverse rules, so not everyone has the same regulations on dumpster sizes. Sometimes, you'll need special approval on measurements, such as a 40-yard dumpster rental in Lawrenceville.
Lawrenceville HOA neighborhoods have rules everyone needs to follow, but they can make exceptions if required. Now that you understand the most common HOA rules about dumpster rentals, talk with HOA members about the possibility of renting a dumpster.
Every HOA neighborhood has its policies, and companies must follow those rules just as much as the customer. Vine Disposal works with HOA regulations on dumpster sizes and helps plan pick up and drop off. Let us know if you have questions about dumpster rentals for your HOA neighborhood.