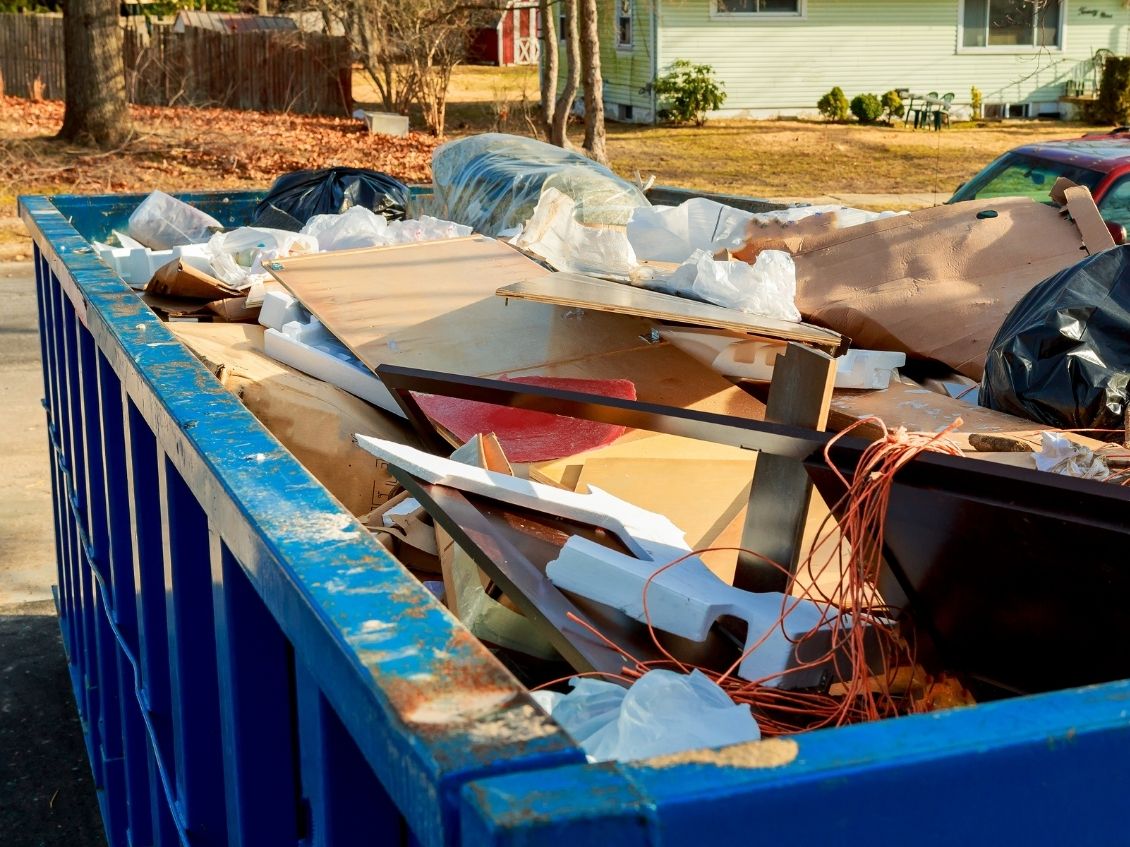 At Vine Disposal, dumpsters are our specialty. When you've got more than you know what to do with, our dumpster will be there to haul away whatever you no longer want. However, not all dumpsters are the same, and there are a few key differences that change how they work. Here we'll look at the different types of dumpsters, so you can make an informed decision when you need one.
Permanent Dumpsters
The first kind of dumpster has two subtypes: front loader and back loader. These are the dumpsters that businesses use to regularly dispose of trash. These types of dumpster rentals typically come with a dumpster truck company that routinely picks up the trash on a certain day and then returns the dumpster to where it was.
Front-Loader Dumpsters
Front-loader dumpsters are probably what most people think of when they imagine a dumpster. They have two slots on either side that the front of the garbage truck pushes into. The truck then throws the trash over the top of the truck into its receptacle. Depending on how much trash you go through, these dumpster types and sizes usually range anywhere from two cubic yards to eight cubic yards.
Back-Loader Dumpsters
These types of dumpsters work in roughly the same way as front-loader dumpsters, except that they use a winch and hinge system connected directly to the back of the truck. These are most common in residential trash pickup and sometimes require one of the truck drivers to assist in setting up the process. These also come anywhere from two to eight cubic yards in size.
Temporary Dumpsters
The other major dumpster variety is temporary dumpsters. These are most often rentals that a company will deliver to a specific location for the renter's personal use. Both individuals and construction companies rent dumpsters for big clean-out jobs or when something they're doing will create a lot of excess debris.
Roll-Off Dumpsters
These are the types of dumpsters that Vine Disposal specializes in. As the larger dumpster option, anywhere from 10 to 40 cubic feet, this is the most appropriate dumpster for when the job requires a lot of building, remodeling, or trash disposal. These are most common in construction jobs, but they're also useful for individuals who are moving, remodeling their homes, or cleaning out an estate. A large truck will deliver the dumpster, rolling it off the back of the truck and then picking it up again once the contract is complete.
NNow that you know the different types of dumpsters, you can make the right decision when it comes to your home or business. For Sandy Springs dumpster rental, Vine Disposal wants to make sure you have everything you need to get your job done quickly and cleanly.