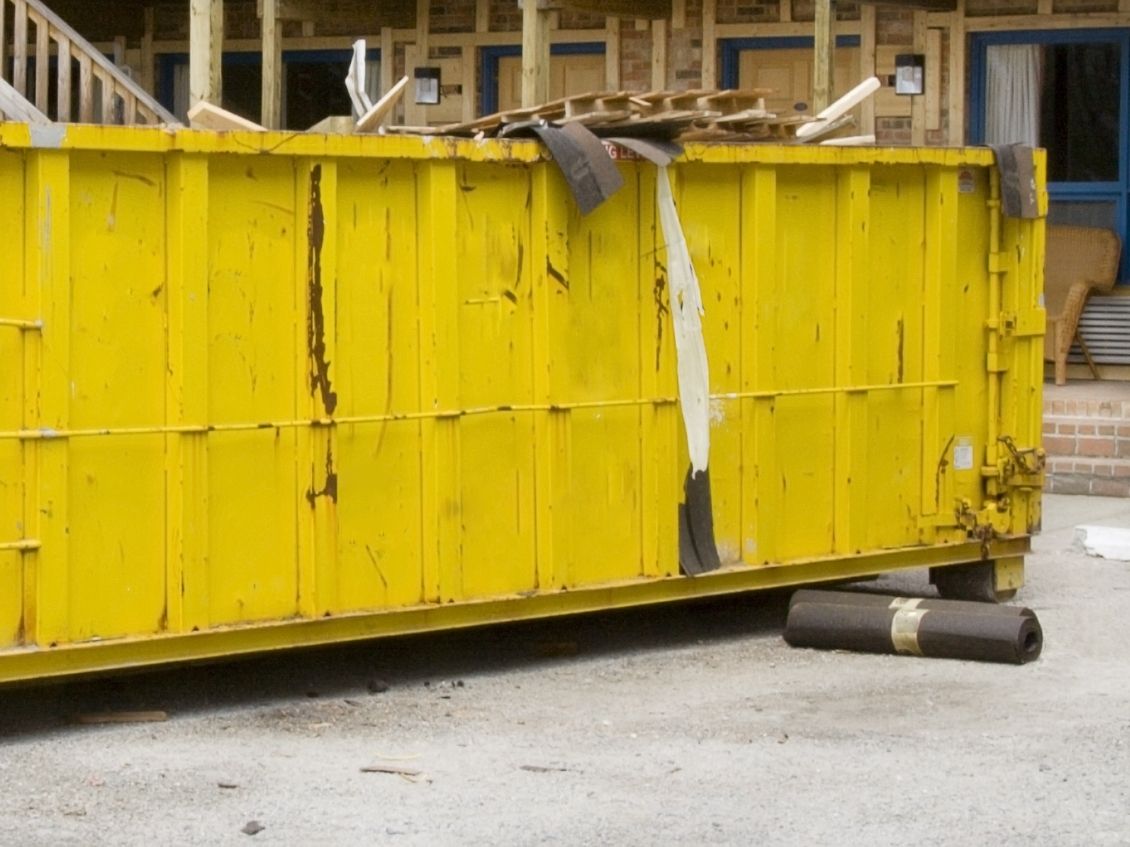 Now that you have most of your roof redone—or your entire house—it's time to throw out all the terrible debris scattered across your yard. Before you began, though, it looks like your neighborhood-friendly waste management company, Vine Disposal, dropped off a 15-yard rental dumpster for you to dispose of your waste. Not only did they drop it off, but they also left it in a space that's accessible. Now you're wondering if you should move it closer or further away from your home. Here are some places you shouldn't place your roll-off dumpster.
Don't Place Your Dumpster on a Sloped Surface
Sure, it seems acceptable to leave a dumpster on a sloped surface at first, but when you put it there, it's actually more dangerous than secure. Once you start filling your dumpster up with the junk from your home and from other activities such as landscaping, it'll have a lot of added weight. The dumpster will be at risk of sliding down a sloped path. Remember this and put it somewhere flat instead.
Don't Place Your Dumpster on Another Property
If the slope isn't a good idea, how about your neighbor's or another person's property? Surely it would be okay to keep your dumpster there. Well, no. Unless you live in a townhouse or a condo, this isn't a good idea. You could face anything from damage charges to a possible fine. Do what's best and keep your rental dumpster on your property.
Don't Place Your Dumpster on City Streets
The city's overcrowded, and the streets are not even worth mentioning. Unless you have a permit from a city, it's dangerous and illegal to keep your rental dumpster on any city streets. It's wise to go to city hall and let them know what you're planning on doing and why you need a rental dumpster. Additionally, be a good neighbor and let others know, so no one accidentally calls the police on you.
Don't Place Your Dumpster on Soft Ground
Soft ground is one of the worst places you shouldn't place your roll-off dumpster. For the record, it's okay to have your dumpster on the grass, but if it rained recently, or if the ground is naturally soft and muddy, you're going to risk the dumpster sinking and becoming difficult to move. For better assistance, check for a septic tank and any underground sewage or plumbing before you park your dumpster on the grass.
Every home renovation project is unique, and it'll be challenging to figure out where you should put your roll-over rental dumpster. Don't be lazy and place it wherever you feel like it. Take the time to understand and pick the right area.