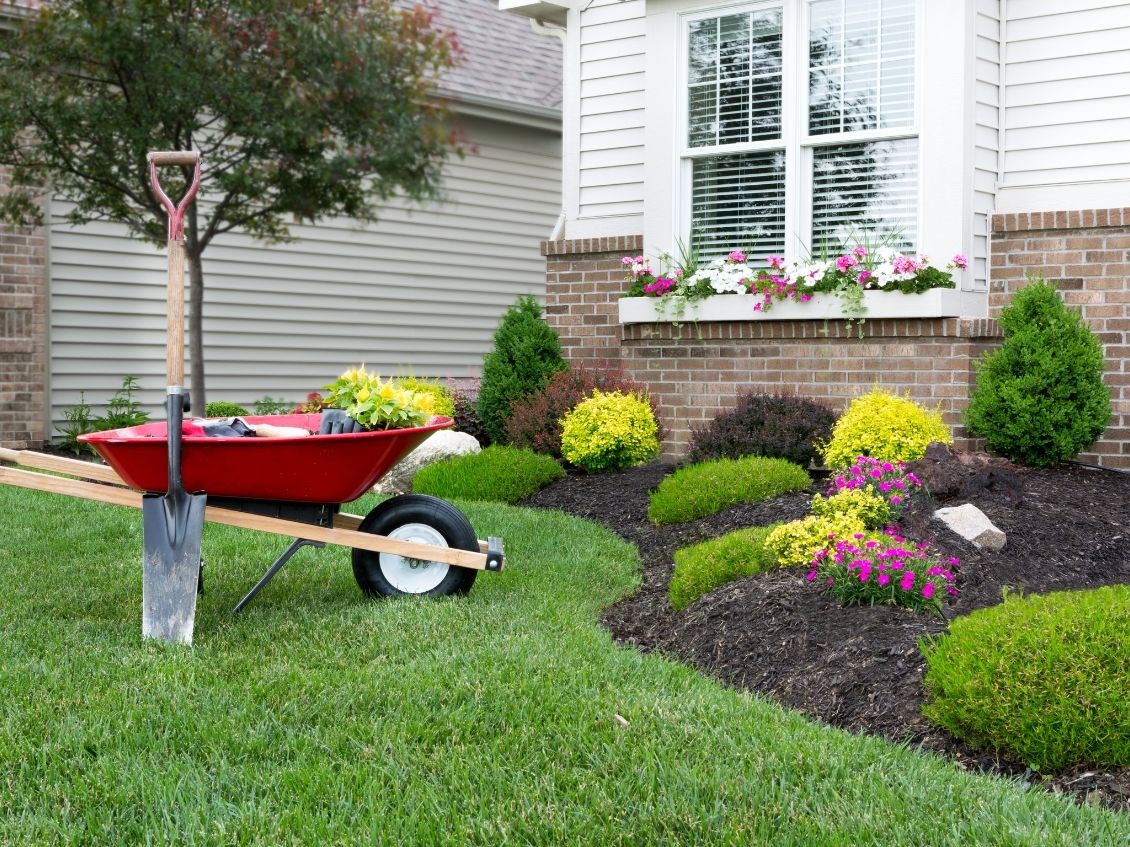 As much as we love our homes, most people come to a point in their lives where they need to sell them and move to somewhere new. When this happens, ideally, we'd like to get the most money possible out of our old home. This can help pay for the new one. However, the traditional adage is true for selling a house: You've got to spend money to make money.
Renovations make a huge difference when calculating the price of your home. A home hasn't changed since you purchased it will have devalued over time. That's why it's so important to stay up-to-date on renovations. We've talked about these ideas in the past, but here are some more renovations that increase your home's resale value.
Fresh Paint Job
It might seem like a small thing, and you may think that painting your interiors won't have a profound effect on the resale price of your home. You'd be wrong to think this, however. The right paint can completely change the look and feel of a room. Old paint might even have chips or dark patches that make the entire room look older and uglier.
With the proper paint, the return on investment can be huge. All you need are a few brushes or rollers, a bucket of paint, and the determination to get started. Just remember to stick to neutral colors. Bold color choices might turn off potential buyers if they don't like your design aesthetic.
Landscaping for Curb Appeal
Never underestimate the power of a home with a lot of curb appeal. No one likes a house that only looks good on the inside. When it comes to landscaping, you don't need to go overboard with your plans. A few colorful shrubs and bushes, along with a few flowers, can create a very welcoming atmosphere that will entice buyers into your home to see all the work you've done on the interior.
If you really want to splurge on your landscaping, consider adding a mature tree to your yard. Trees make a lawn or yard much more interesting and, as an added bonus, can even decrease your cooling costs by providing your home with extra shade.
Bathroom Improvements
When it comes to renovations that increase your home's resale value, you can't go wrong with upgrading the bathroom. As one of the most important rooms in the house, you can really squeeze a lot of value out of small renovations to the space. Replacing the cabinets and countertops is a simple project that won't cost you a lot, and it completely updates the look of the entire room.
Before listing your house, you may want to examine your plumbing situation. Plumbing changes are slightly more expensive but, in the long run, they're worth it. Poor plumbing can cause your house to dip in value. Call a professional to look at your pipes and determine whether you need to update or repair anything.
Kitchen Improvements
Updates to the kitchen are also incredibly important. The kitchen is one of the most frequently used rooms in a household, and many buyers will make their decisions based on whether they like the design of the kitchen. This is another area where you don't need to start from the ground up. Simple updates are all you need.
Consider a modern look for your cabinets, or replace the countertops with an impressive type of stone. You can also switch out the appliances with new models if you want to present a kitchen with a lot of impact. If you're on a budget, even getting one new appliance can make a huge difference to the overall feel of the kitchen. Old appliances or devices may make the kitchen look outdated.
Siding Upgrade
Getting someone to look at your house is one of the hardest parts of selling your home. You'll need something that really catches someone's eye when they first see it. That's where good siding comes in. Siding is the face of your house. If it's in poor shape, the whole house looks bad.
You don't need to redo every bit of your home's siding to upgrade its look. Even changing the siding around windows and doorways will give the outside of your home a much more interesting appearance. Consider something like a stone veneer around a major entryway to draw the eye toward the front of the house.
Energy-Efficient Fixtures
Recently, the housing market has shifted to a focus on sustainability and green energy practices for homes. You can make your house much more attractive to discerning buyers if you have certain fixtures that reduce your home's impact on the environment. This could be anything from solar panels on the roof to energy-efficient lightbulbs throughout the house.
This doesn't just benefit the buyers, either. Energy-efficient fixtures reduce the amount of electricity you use, which can lead to lower costs on your energy bill as you continue living in your old house, waiting for a buyer.
Carpeting and Tiling
If painting your walls seems too small of a change for you, consider taking the idea one step further and replace the flooring in your home. Carpeting can wear out much faster than we think. The same goes for tiling in places like the kitchen or bathroom. An update to the floor in these rooms will make them pop that much more and really grab some attention.
As for carpeting, you'll want to carefully consider the rooms in which to add it. Leisure rooms such as living rooms, family rooms, and kids' rooms are the best places for nice carpeting. You want to avoid carpet in places like the bathroom or dining room, as they can seem out of place.
No matter what you decide for your next renovation, Vine Disposal will be there to help. Check out our dumpster rental in Alpharetta if you know your next renovation will be a messy one. We have different dumpsters for all different kinds of renovations, so give us a call when it's time to get to work.