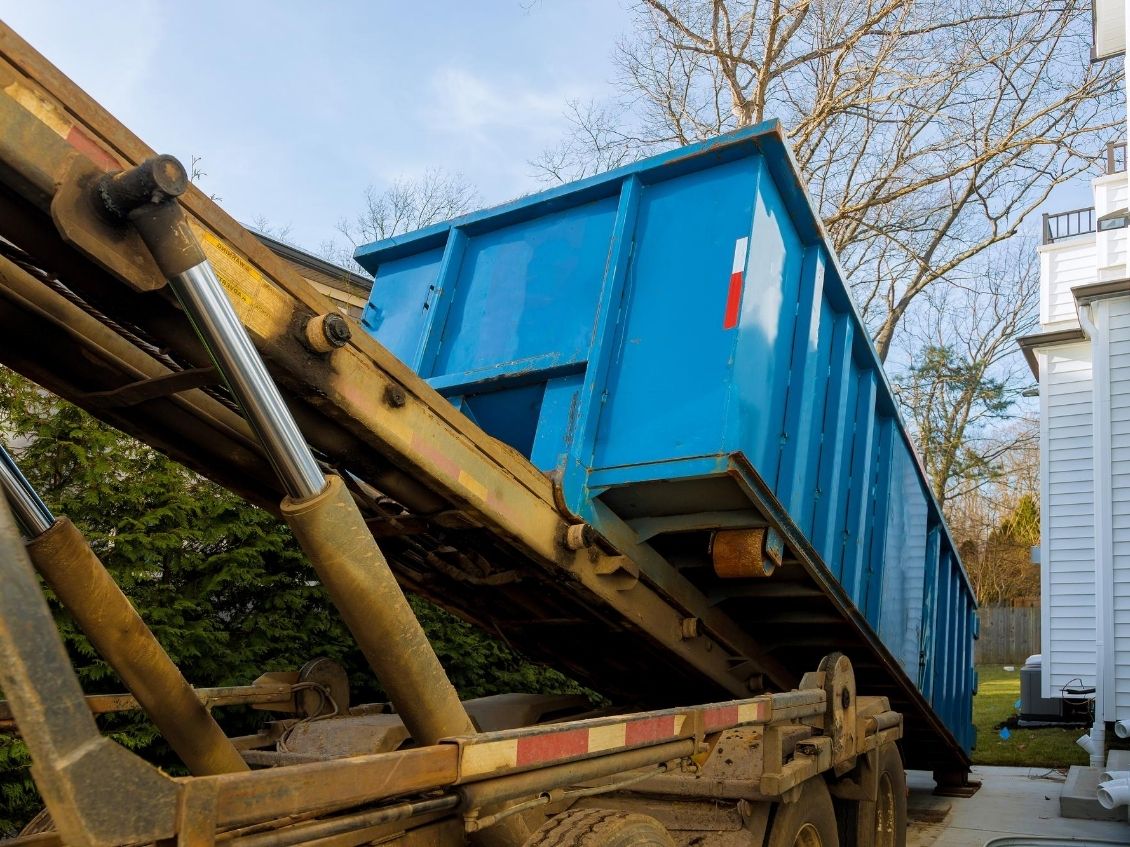 Due to the spread of COVID-19, it seems that almost every aspect of our daily lives has been turned upside down. This includes the procedures for renting a dumpster. Social distancing mandates should be followed at all times during the dumpster rental process, including the drop-off and pick up processes. It is during the drop-off and pick up of your rental dumpster that you are most likely to come into contact with others. However, there are some measures you can adopt to ensure your safety and the safety of the waste management workers at all times. Below are several guidelines for maintaining social distancing during dumpster drop-off and pick up.
Finalize everything beforehand
In order to maintain social distancing during dumpster drop-off, it's best that you finalize all the logistics of the drop-off beforehand. Finalizing every little detail will limit the amount of in-person interaction you will need to have with the drop-off crew. The most important details you will need to hammer out include the drop-off date and timeframe, the total rental costs, and the details of the rental agreement. Finalize these details and sign the rental agreement before the crew arrives at your home. Limiting contact in this manner allows everyone to keep a safe social distance from one another and thereby reduces the chance that COVID-19 can be transmitted between yourself or members of the crew.
Prepare the drop-off site ahead of time
Be sure to prepare the drop-off site the day before your scheduled delivery date. Create a clean area for the dumpster to be deposited and make sure that any cars or belongings are a safe distance away from the space. It may also be beneficial to provide clear markers indicating the delivery space. Taking this extra preliminary step enables the crew to deliver your dumpster quickly, efficiently, and safely. The less time the crew spends on your property, the lower the possibility that the virus can spread between you and the crew.
Converse electronically
If possible, it's best to converse with the delivery crew virtually as much as possible. Luckily, most interactions can be easily completed via email, through a phone call, or online. If you have any questions regarding the dumpster delivery, be sure to call or email with the crew ahead of time. This reduces the amount of time you will need to spend conversing with them in person, allowing you to maintain a much safer distance from one another. Payment may also be completed electronically. Be sure to ask about this and hammer out the details of electronic payment prior to the delivery.
For quick and safe dumpster delivery, contact our team at Vine Disposal. We provide dumpster rental in Sandy Springs, GA and the surrounding areas.