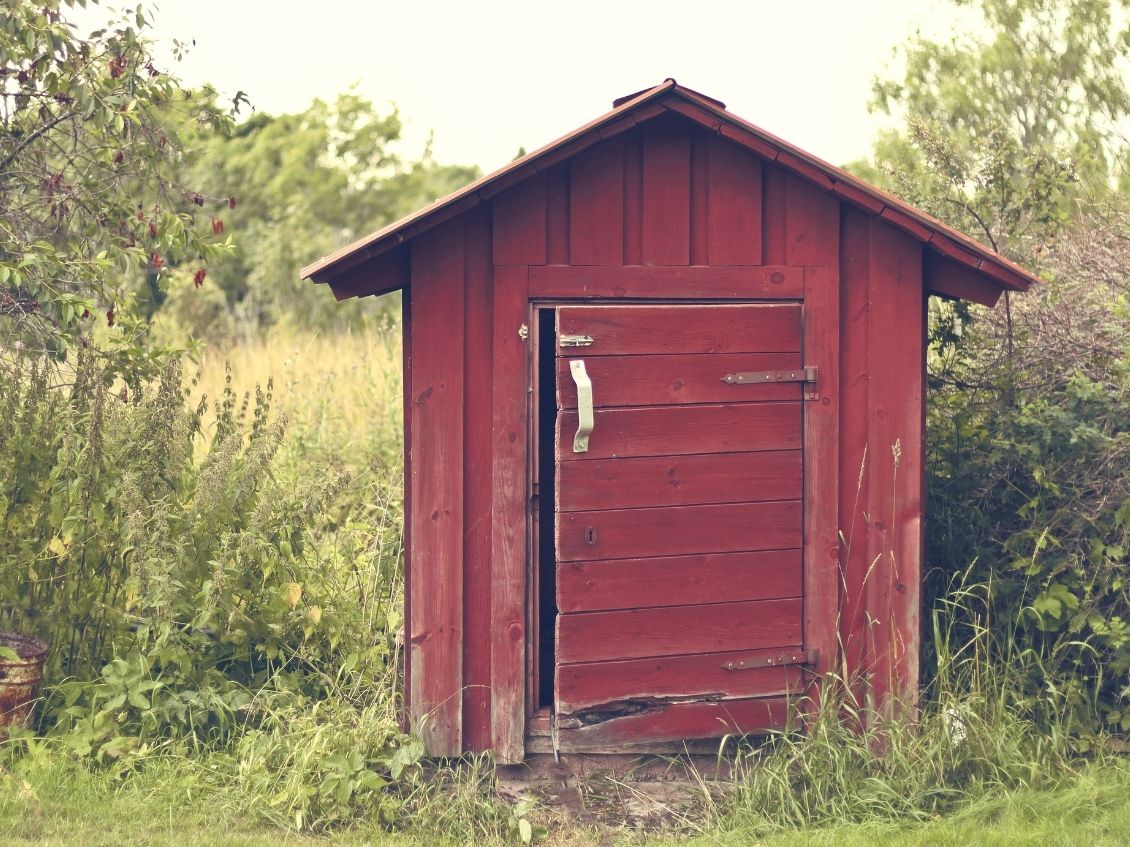 So, you've finally decided to get rid of that old shed in your backyard. Plenty of people run into this same problem, whether they built the shed or it came with the property. You might just want to take a sledgehammer to it to get the job over with—but don't start too quickly. There's a good amount to keep in mind before and during your shed removal. We'll take you through how to tear down and dispose of an old shed to ease you into the process.
Step One: Preparations
Before you start, there are a number of preparations to make. You're going to want to make sure you have all the tools necessary to get this job done. Hammers, screwdrivers, crowbars, saws, safety gear—your list will change depending on the material of your shed. Tearing down a shed is also going to produce a lot of junk and garbage. Check out our disposal services, such as renting a 20 cubic yard dumpster, so you have a place to put everything in as you go.
Step Two: Empty the Shed
Emptying the shed is the next logical step since you're about to bring it down in on itself. If there's anything useful in there, go ahead and keep it. Otherwise, you may want to start a separate pile for things that you want to donate or sell rather than keep. If you have any hazardous waste, such as pesticides or fuel tanks, be sure you're disposing of them properly according to your county's guidelines.
Step Three: Remove Exterior Pieces
By exterior pieces, we mean anything you can remove from the walls or roof. The biggest components you'll be removing are window fixtures, doors and door frames, and roofing material such as shingles or sheet metal. You'll want to get these out of the way first as they'll make dealing with the rest of the walls easier. With the roof completely gutted, you could also completely remove it if you want (and if you're able to).
Step Four: Tear Down the Walls
Now we get to the meat of how to tear down and dispose of an old shed. Start going at those walls. You can begin with the wall that had the door as it will be the least structurally sound. Remove any connections to the floor and push on the wall until it falls—just be sure to not fall with it. You can use a sledgehammer for this part if it's easier.
Step 5: Floor Removal and Cleanup
The last thing you need to do is remove whatever flooring was used in the shed. If it's a wooden floor, you've got more work ahead of you as you'll be removing nails and pulling up planks. If it's a concrete floor, feel free to leave it there and build something else on top of it. Once the floor is dealt with, all that's left is to clean up and your old shed will be no more.