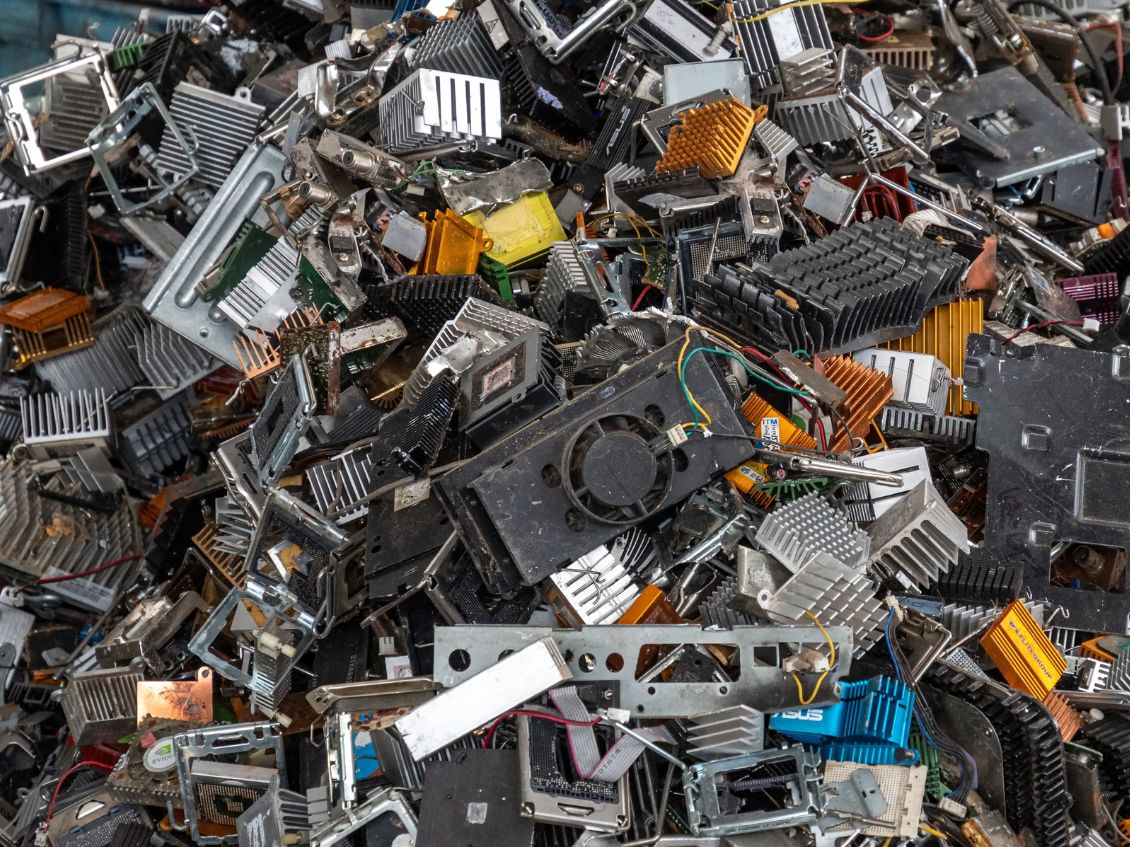 What's your first thought when your electronic devices stop cooperating and performing the way they should? Most consumers immediately plan to buy a new device and throw away their old one, but hold off on that second part. Tossing away technology is not the same as throwing away everyday trash. Here's how to safely dispose of electronic waste in dumpsters.
Know the Laws
Every state has a set of laws when it comes to disposing of electronic waste. They all specifically determine which items require recycling or another form of proper disposal. Failure to adhere to these laws could result in fines.
The EPA also addresses these restrictions and regulations, calling such disposal "Electronic Stewardship." Twenty-five U.S. states currently have electronic recycling laws, making it illegal to throw away electronic devices. Visit their site to understand your state's specifics and which items they banned from disposal.
Donate to Non-Profits
You may no longer have use for them but that doesn't mean they can't be useful. Plenty of non-profits are willing to accept old electronics for educational purposes. Students and technology enthusiasts might have a passion for taking apart a computer and putting it back together.
These non-profits accept electronics in working and non-working conditions. They also don't limit the electronics you donate to entertainment devices. Most accept the following:
Toasters
Microwaves
Grills
Radios
Power tools
Cell phones
Keyboards
Mice
Those aforementioned classes invite all members of the community to come out and learn more about the appliances they have in their homes.
Visit Recycling Centers
Most states require consumers to recycle their electronic waste, and they list multiple locations to do so. Check with your local recycling centers to see which e-waste they collect. You'll need to call to determine if there is a pick-up service. Some devices might be too big to transport.
Consumers can also investigate local electronic stores. Plenty of electronic retailers collect old non-working devices. Some even have programs in place where consumers can trade in their old devices for new ones. For example, phone companies let users trade in their old cell phones and offer a discount for the new device.
Hire Junk Experts
Look to the experts when in doubt. At Vine Disposal, we specialize in waste and waste management, so we know exactly what to do with e-waste. Our team knows the proper disposal procedures and the locations that collect e-waste for recycling purposes.
Dealing with an estate cleanout and have the urge to throw an old or malfunctioning TV into one of our 10-yard dumpster rentals? Hold off! The TV doesn't belong in there with the other items, but we know where it should go.
We love helping our customers dispose of their electronic waste safely and answering any questions they may have. Visit our website for more information.