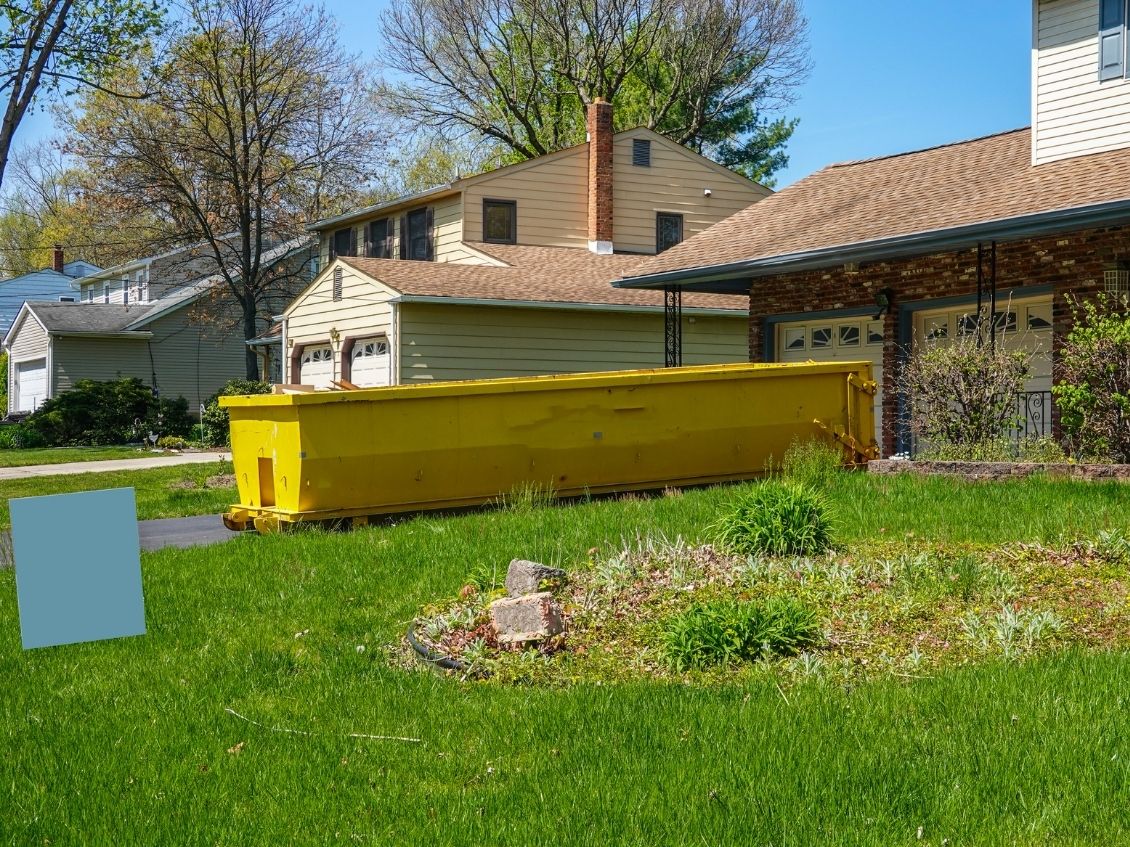 Rental dumpsters are the best tools to use when collecting debris. However, many Americans are unsure if a rental dumpster is for them. For example, some might shy away because they aren't sure where to place one or if their driveway will crack due to the dumpster's weight. At Vine Disposal, we won't leave you hanging around a circle of your own waste. We aren't monsters; we're caring waste experts who enjoy giving out our best dumpsters to those in need, especially those looking for the right dumpster in Roswell, GA. Here's a guide on how to protect your driveway from your dumpster rental.
Place Boards Underneath the Dumpster
Plenty of dumpster companies will offer this service to you. When inquiring about boards, make sure you request wooden boards or plywood; this'll prevent your driveway from cracking and will also prevent the dumpster from rolling away. If there are no boards available, go out and garbage-pick some wooden boards or buy some from your local hardware store. The wood acts as a cushion between the driveway and the dumpster.
Avoid Overfilling the Dumpster
Did you know the reason your driveway is cracking from your dumpster is because you overfill it? The waste management company will provide you with a limit that specifies how much waste you can throw in at one time. If you have lots more to toss out, consider requesting an additional dumpster you can place on the side of your driveway to use as extra leverage. It's important to remain cautious when tossing debris; anything that appears heavy, such as roofing shingles, concrete, dirt, and bricks, can weigh down your dumpster. Be kind to your driveway and properly toss out material that can cause a dumpster to become overburdened.
Consider a Rubber-Wheeled Trailer Dumpster
Inform your dumpster management if you're worried about debris not being disposed of properly. Ask if it's possible to opt for another type of dumpster, such as a rubber-wheeled one. Since roll-off dumpsters traditionally have steel wheels, some modern ones have wheels made of rubber. Using rubber wheels will lessen the chance of scraping or damaging your driveway. However, using a rubber wheel doesn't excuse you from not placing wood underneath the trailer.
Place Your Dumpster in the Street
If you happen to know the proper permits of your town or city, you can opt to position your flexuous dumpster rental in the street. We understand your dumpster's movements are solid when it rolls around, but you can prevent the dumpster from damaging your expensive driveway by placing it in the streets. Inquire with your town hall about the correct permits—if any are required.
While looking at how to protect your driveway from your dumpster rental, get in contact with Vine Disposal. We have the best methods for placing your dumpster rental onto your driveway and helping you save time and money on waste management services.