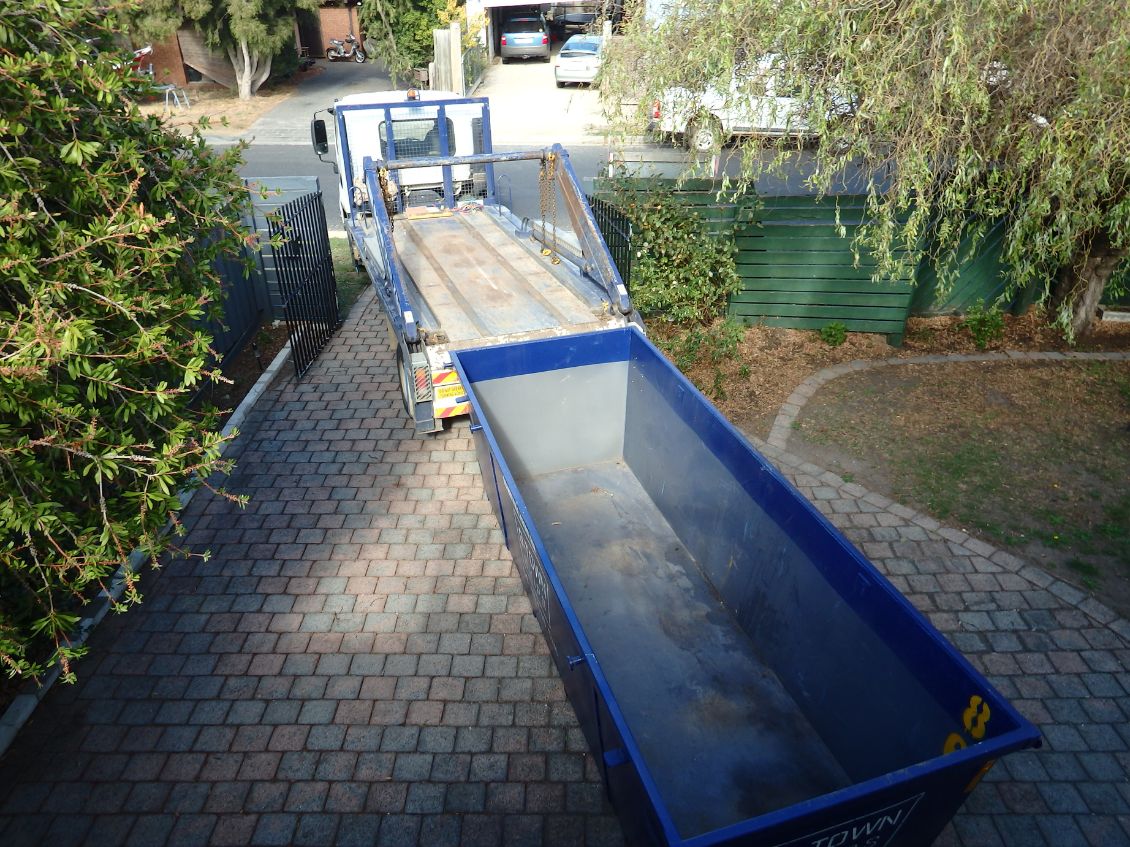 Depending on how long you've owned your property, it's probably time for you to get rid of a few things, or maybe more than a few. Spring is not the only time to have a proper cleaning. If you want to give your property a new look, or you're planning to put it on the market soon, then you need to remove and haul away all the old belongings collected over the years. Let us tell you how to prepare for an estate cleanout project.
Take a Tour
Planning an estate sale requires a lot of steps. The process takes a while, and you need to start by properly observing the property. Take a detailed tour of the property. One glance around will not be enough, and depending on the size of the space, you might need to take more than one tour.
Taking a tour of the estate can also be very therapeutic. Selling this property might be difficult, so taking the tour gives you time to process and remember some fond memories. Don't do yourself a disservice by bagging and tagging things without going through everything properly.
Looking at all the belongings might get overwhelming and cause you a lot of stress. You may feel like you want to go through the process as quickly as possible. Fight this urge because haste makes waste. You don't want to run the risk of getting rid of valuable items or important documents.
During the tour, note specific rooms and decide which days you want to start sifting through them. Gather some help and assign different tasks to people because you can't do this project by yourself. Don't shy away from recruiting family members or friends. Carve out time in your schedule and see if it matches up with others. If possible, dedicate a whole weekend to the tour.
Secure Financial Documents
The documents you need to collect and secure solely depend on your reasoning behind the estate sale. If there has been a recent death, check if the loved one left a will. If so, you need to locate and secure it because it will probably map out what they wish for you to do with their property and possessions.
You will also need to locate and store:
Income tax documentation
Mortgage payments
Insurance policies
Bank statements
Estate deed
Before starting the clearing out process, locate these items and keep them stored away. The safest place for them would be in a safety deposit box. This way, you don't have to worry about the risk of losing them in your home. Since it's a lot for you to keep track of, allowing a bank to hold them for you gives the documents 24-hour protection, and you'll know exactly where you need to go to retrieve them.
If you can think of anything else, or if you notice something that may seem relevant during your tour, don't hesitate to place it in the safety deposit box too. You never know what questions or problems may arise during the sale, and you should be as prepared as possible.
Search High and Low
Pay close attention to details. Search high and low and leave no stone unturned. You'd be surprised where people store some of their most prized possessions. Make sure you go through every nook and cranny of the property as you start bagging up all the belongings.
Open every drawer, cabinet, and box. Take time to look through hard-to-reach areas or places you figure no one would ever frequent. As you start collecting clothing, make sure you go through every pant, coat, and shirt pocket.
You might discover a key, more documentation, or even money. This may seem tedious and get annoying, but it's necessary. Start with the areas that hold the most items. Going through these spots slowly will make the rest of the process seem quicker.
Organize Your Belongings
Organization is key. Don't make the common mistake of creating only two piles. You'll need more than that when cleaning out an estate. Base the number of piles you need on your final goals and the amount of stuff. You might have a pile for trash, another for storage, one for charity, and another for selling.
The more piles, the better. Organizing and designating everything to a specific location makes it all seem more manageable. After taking a tour of the property, you can decide how many piles you'll need for the clean-out process.
Gather some sticky notes and colored tape so you can label and color coordinate what items go where. You might start to place things in a pile as you go through, but moving back and forth might get tedious. Placing a piece of tape or a colored sticky note on the item gives you a chance to go back to it later for proper placement.
Prepare for Disposal
Now that you have everything organized and you know what you're throwing away, you'll need a place to store the trash. Obviously, with an estate clean-out, you can't just put your waste pile in a nearby trash bin. There is not enough room.
Luckily for you, here at Vine Disposal, we have the perfect solution. We offer dumpster rentals in Marietta, GA; all you need to do is pick up the phone and call us to arrange everything. You've organized your trash pile, so you'll know the exact size dumpster you'll need for your items. On our site, we list the different size dumpsters and the types of jobs they can handle.
Make sure you follow the proper procedures when renting a dumpster. You might need to talk with the HOA and other organizations to get permission for the dumpster's placement. You don't want to violate any rules or laws and run the risk of getting fined.
Don't get overwhelmed or freaked out. When it comes to estate cleaning, you need to take everything one step at a time. If you follow these steps on preparing for an estate cleaning project, you'll start noticing a dent in all your responsibilities. For more information, visit our website.