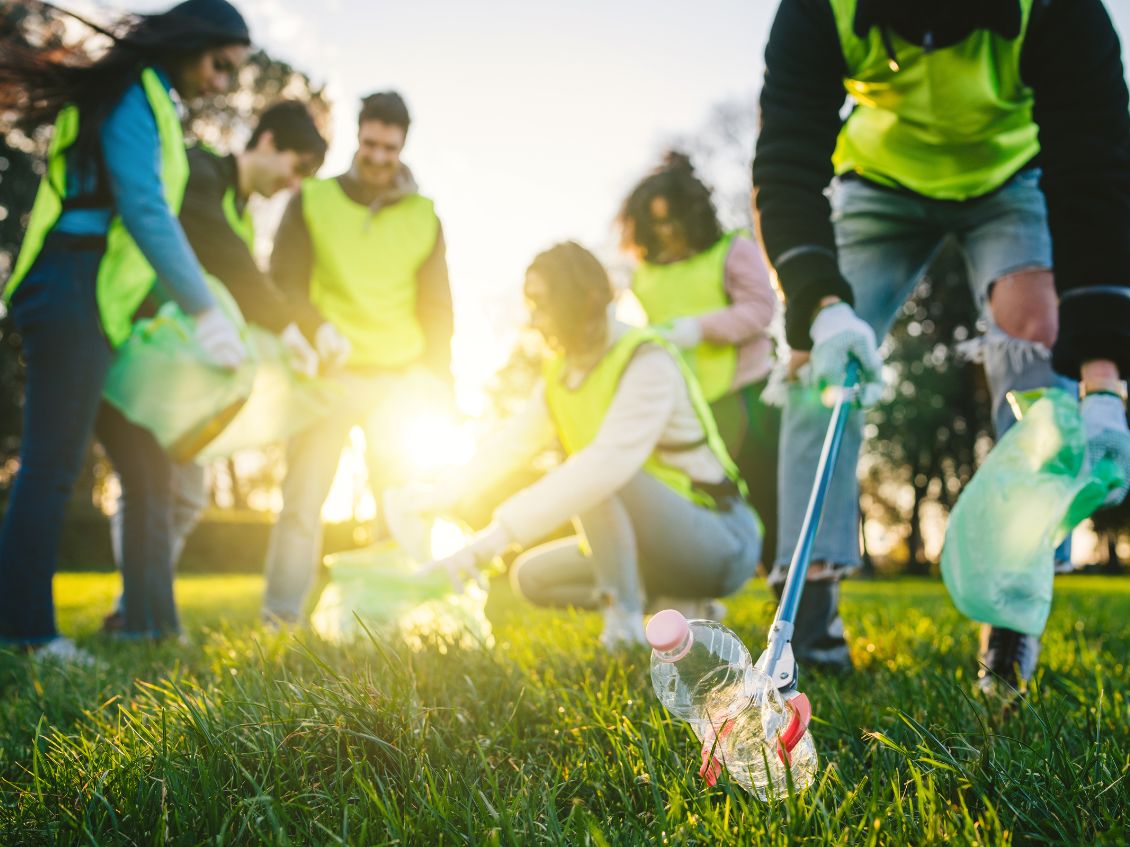 Cleaning the town brings many residents closer and makes the community beautiful once more. Let's channel that thrill we get when volunteering for other clean-ups by hosting our own. First, start by learning how to organize a community-wide clean-up event for your local park.
Don't Stress It!
It's normal to be stressed, and event planning has its fair share. However, you don't need to make a thing out of this event. Simply bringing a few friends along with you can be all you need to clean the park.
Some love the heck out of event planning to the point it needs to be a community-wide event. Continue following along with us to find out more about creating a clean-up day for your community and the other local areas like the park.
Find an Ideal Spot
Since you're focused on the park and depending on its size, you might want to focus on one specific area, like the pond or a big grassy field. Depending on the spot, you'll need to know where everything's at.
On the other hand, some areas may be off-limits, so going to your local town hall fills you in on what sections you can clean up and what areas you cannot enter. Also, check that there's a shady area to sit in for breaks that's close by, so others have a place to rest while clearing up.
Select the Best Time and Date
A time and date are crucial, especially around the holidays. Since summer's coming up, you want to try and pick a date that's either two weeks before or after, so you don't get in the way of others who are in the park.
If you find yourself planning for a clean-up day on a summer holiday or the weekend of one, consider putting in time blocks when you plan to be in the area. An early morning start time is better than late afternoon since not many people will be up.
Get Your Dumpster Ready
All parks need a waste management solution, especially in Cumming, GA. A rental dumpster in Cumming, GA, is a perfect strategy for handling all waste—including during busy holidays. After you select a date and time for your event, call ahead to rent a bin.
You'll accumulate a lot, so having a good size can help collect everything you need to toss. Depending on where the dumpster's located, have a friend bring a truck with an open back to transfer garbage back and forth.
Also, inform your waste disposal company about the time you'd like them to drop off and pick the dumpster up after your group finishes. Other garbage disposal services include reaching out to different community services about renting out bins to sort recycling into and transporting those to recycling plants.
Find Vendors To Sponsor Your Clean-Up
Your event needs supporters—everything from requesting food in exchange for waste to requesting that businesses donate a specific monetary amount for every pound of garbage thrown out. Having sponsors helps make the day more fun and gives corporations and small businesses free advertising.
To help spotlight your donors, make T-shirts with the names of all sponsors and volunteers. Don the front with your town's name and community event name. This small embellishment creates a fun memory for everyone, including the businesses that offered their support.
Advertise Your Big Clean-Up Event
Even though sponsorships are great for spreading the word about your clean-up event, you also need to do your part in shouting out the event to your community. If you're unable to, hire a younger volunteer to create and manage all social media channels.
With every post you make, ensure you maintain a friendly voice and make sure to leave it open to everyone. You can get an easier headcount by providing volunteers with a survey to fill in their information and select a timeslot to attend.
Here are other ways to advertise the event:
Post up flyers and posters
Send out an event invite through your social media
Make a PSA by posting photos online
Get an interview with a radio station, newspaper, or podcaster
Go to local events and advertise your clean-up day
Begin Preparing Everyone
The other thing to do is prepare everyone for the clean-up. There's going to be litter in many places, even the most obscure, so prepare well. Everything you need to do needs to be planned at least a month in advance, especially around busy seasons. These things include:
Scheduling your dumpster
Finding out about restrooms and shaded areas for breaks
Making your sponsorship plans
Sending out weekly reminders leading up to the event
Making your checklist available to everyone
Picking up your supplies:

Garbage bags
Gloves
Water and light snacks
Also, so attendees know, take pictures and write out descriptions of where you plan to clean. This information lets others in on what zones are off-limits to your group. Feel free to create an itinerary of the same places as well to help everyone remember where they're supposed to be.
Have Fun Cleaning Up the Environment!
Cleaning the community is a rewarding venture many in town will enjoy doing. No one except the residents knows how beautiful their town can be again. Get together with your town hall to plan a fun community clean-up day for the local parks and other common areas.
Renew the town's image by scheduling your roll-off dumpster service for the community clean-up day in Cumming, GA. You and your community can make a difference.
Connect with Vine Disposal to discover more ways for your community to band together and maintain the town. Everything you need to do starts here. So, while you're still here, give us a call or send an email with questions about our waste bin rentals. Our customer representatives can't wait to speak more about your initiative to make your town a beautiful place to visit and live in again.