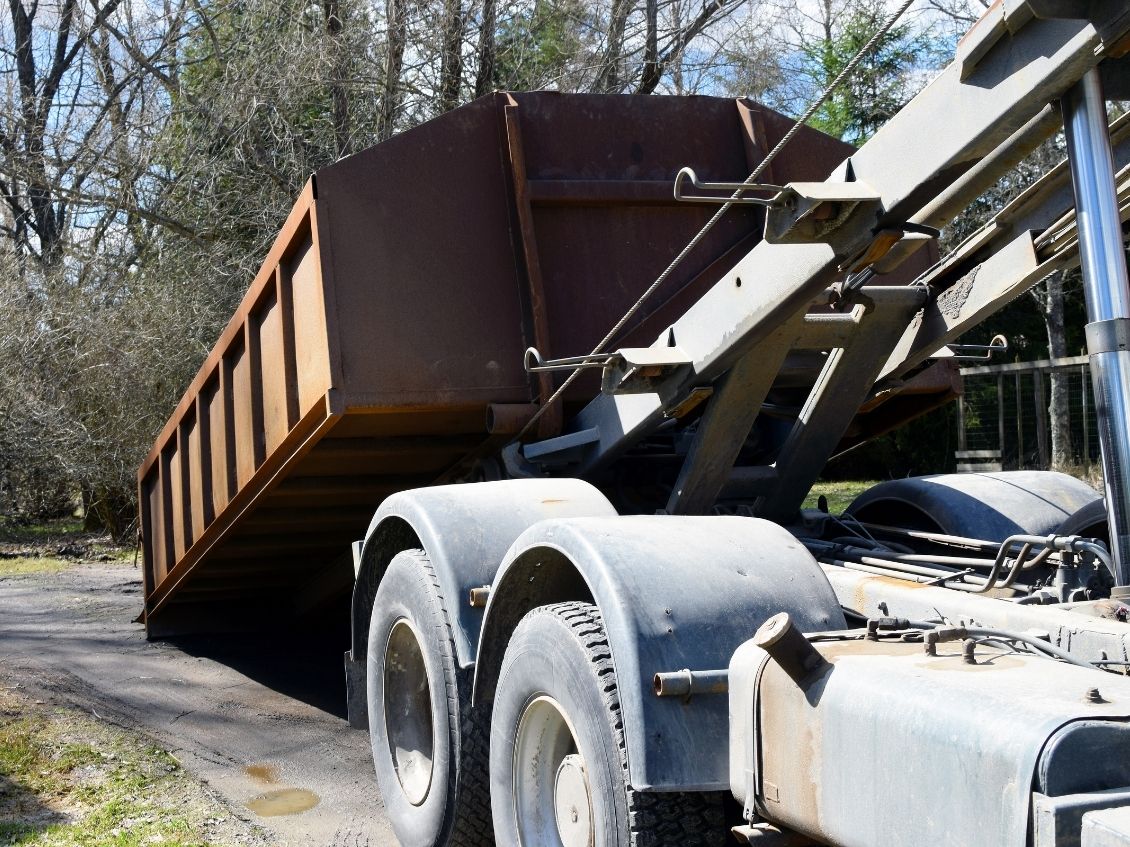 Here at Vine Disposal, we want to make sure our customers can use our dumpsters without any extra hassle. We want to address even the smallest of hiccups. We provide roll-off dumpsters, meaning they arrive by truck and are rolled on and off the back. This article will explain how to open and close a roll-off dumpster door, so you don't have to waste any time and can get right to the cleaning.
Dumpsters With Handle-Style Locks
Roll-off dumpsters have two types of door styles. The first is one of the simpler ones. Handle-style locks are pretty self-explanatory once you look at them. Here are the basic steps you need to take.
Some dumpsters will come with safety chains around their locks. Your first step is to remove these chains—but make sure you keep them in sight so you remember to replace them later.
Search for any safety pins, hooks, or latches and remove them from their holders. These will usually be close to the dumpster's handle.
Raise the handle of the door and you'll see the door pop open by itself.
To close the door, all you need to do is give the dumpster door a firm push shut and the handle will fall back down.
Before replacing the safety pin or latch, replace any chains you removed first.
Dumpsters With Ratchet Style Locks
Dumpsters with a ratchet style lock are a little trickier to open, but it's nothing a little elbow grease can't easily fix.
As above, you'll first want to remove any safety chains holding the dumpster together.
Find the safety pin or latch and remove them, as well.
Find the ratcheting device and push the small switch inside the handle in so that it hits the gear.
Raise and lower the ratchet repeatedly until the dumpster door is released.
To close, hold the dumpster door closed and then ratchet the hook back into place.
You now know how to open and close a roll-off dumpster door! Our dumpsters are designed to be easy to use for anyone, no matter if you get a 10-yard dumpster or a 30-yard dumpster. The next time your project calls for a dumpster, remember that Vine Disposal is here to help.