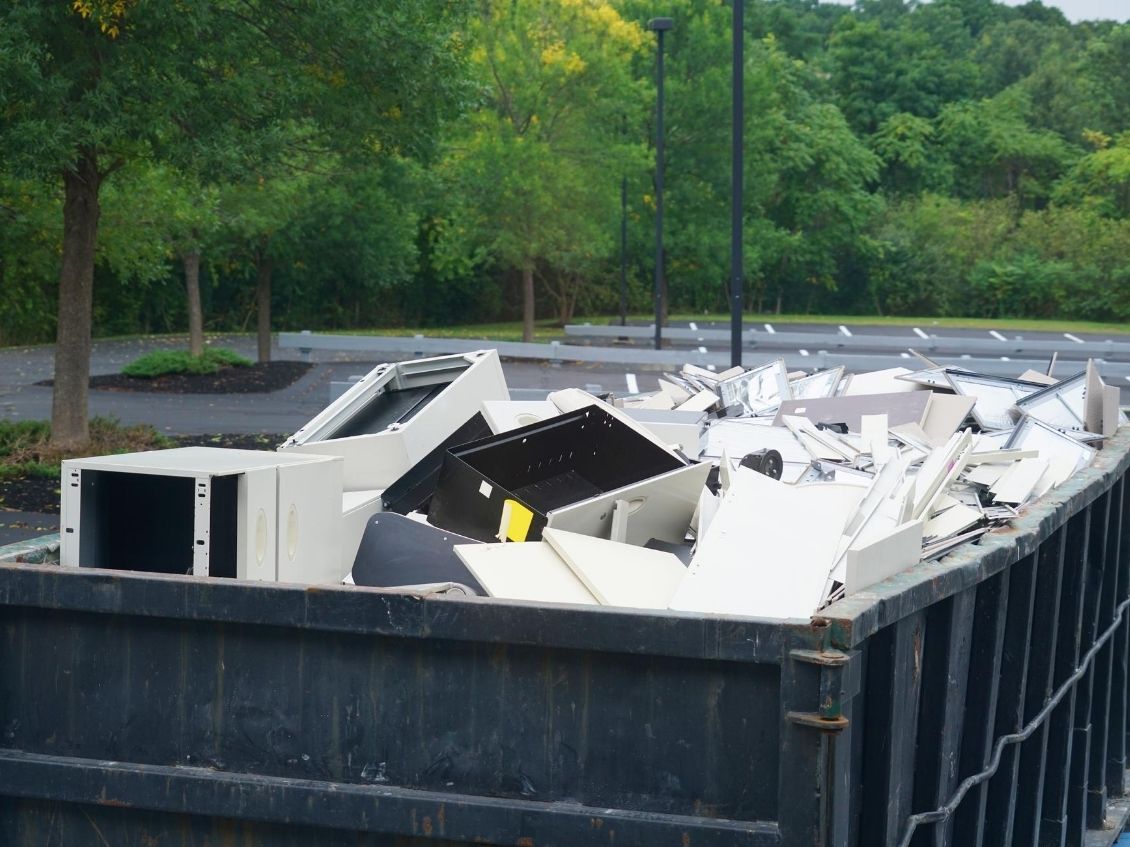 When the job is big enough to call for renting a dumpster, it can be worthwhile to know the best way to fill it up. You have already gone through the trouble of renting a dumpster, now you must get the most out of it that you can. This article will give you some tips on how to efficiently fill a dumpster so that you can reliably get rid of the most trash.
Break Down Items as Much as Possible
Problems can arise when you are too focused on the job itself and not on how you dispose of the waste. One of these problems is wasting space in your dumpster because you did not break down the waste as much as you could have. One of the biggest questions asked is, "how high can you fill a dumpster?" Things like boxes, foam, drywall, and other materials that you can break down into smaller components can take up a ton of space that could otherwise be used for more trash.
Put Weaker Materials on the Bottom
A useful trick to know when filling up a dumpster efficiently is to put flimsy materials like cardboard and paper on the very bottom of the dumpster first. This way, as you continue adding heavier materials on top of them, they will compress under the extra weight. This gives you more room near the top for more trash.
Remove Bulky Items First
Once you have dealt with the flimsy materials, you then want to switch to removing the largest and heaviest stuff on top of it. As these items will need the most room, you don't want to take a chance balancing them on top of other things when you get to the end of your dumpster.
Try to Fill in the Gaps
Part of the reason you want to remove large things early is that you need to know where your gaps are and how big they are. The gaps in between larger items should not be ignored, and stuffing smaller trash in these gaps will help to ensure you get the most out of your dumpster. This is the best way to fill a dumpster.
Vine Disposal wants you to know how to efficiently fill a dumpster so that you can get the most out of your rental with us. Our 20 cubic yard dumpsters are the perfect tool to have when renovating your house, clearing out an estate, or doing some heavy-duty spring cleaning.