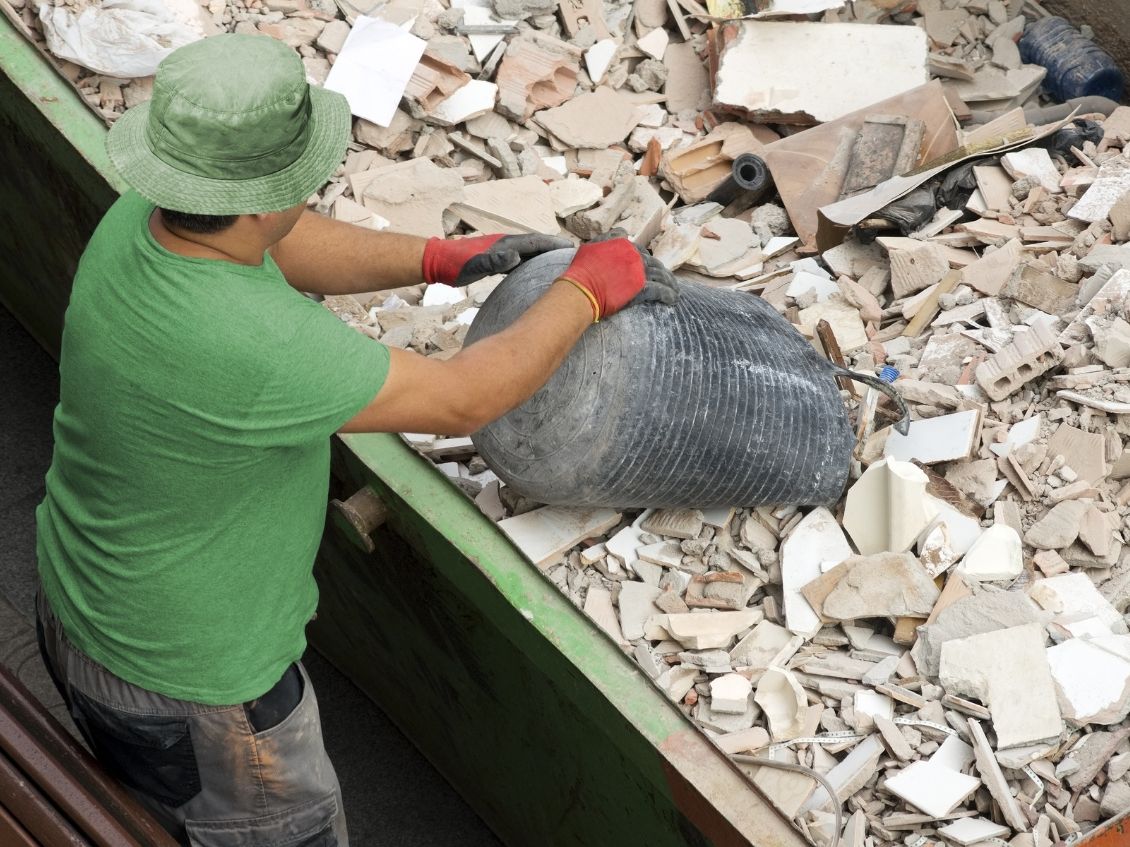 Your new project is going to look phenomenal. Whether it's something you're halfway through or just starting, you might wonder how to dispose of construction debris. If you come across any accumulated construction debris, consider the right ways to dispose of it during the construction process.
Disposing of Non-Hazardous Material
You can throw non-hazardous material away in several different ways. Since it won't degrade over time, you can donate it, recycle it, or hire a 40-yard dumpster service through Vine Disposal to properly dispose of it.
Donate Construction Material
Useless materials get tossed to the side. A lot of times, they're old appliances and home decor pieces. If you have any items you no longer use, but they're still in working condition, consider donating them. Or you can have a garage sale after your project is over. You can also give them away through Free Box pages on social media.
Recycle Construction Debris
If you have any material you're looking to salvage and make something new out of, recover materials you can make practical decorations. For example, if there are scrap metals, you can fuse them to create a decoration for your home. If you have no use or time for such projects, though, consider donating unused construction debris to a recycling center that efficiently distributes recyclables to designated areas.
Dispose Through Vine Disposal
If you're still wondering how to dispose of construction debris, and need a better answer to your questions, reach out to us at Vine Disposal. We enjoy being the company that chooses where your waste should go. Furthermore, when you rent one of our dumpsters, we'll give you an idea of how to dispose of all your debris.
Disposing of Hazardous Waste
Construction zones have toxic debris, and many construction workers won't know what to do with it. For example, mercury is not easy to dispose of, as it contains hazardous chemicals. When disposing of mercury, always label the items that have it and dispose of them properly. Contact our waste management company on the best guidance for throwing away mercury items.
Toss Out Lead Items
Lead-based paint—aside from being harmful to you—doesn't even recycle properly. So, before disposing of it, consult Vine Disposal for your recycling needs. We are happy to help separate any lead-based items from your construction debris.
Get Rid of Asbestos Waste
Asbestos used to trap elements and dust—but that was before people realized how dangerous it really is. It's hazardous to one's health, and so it should be disposed of separately when throwing away hazardous material. When disposing of asbestos, make sure to conceal it in a tight container separate from other waste. Consult the environmental agency before disposing of it to ensure you're doing it properly.
Vine Disposal is always hard at work maintaining all kinds of waste management. We are here to help you further your construction project by properly disposing of all construction debris.