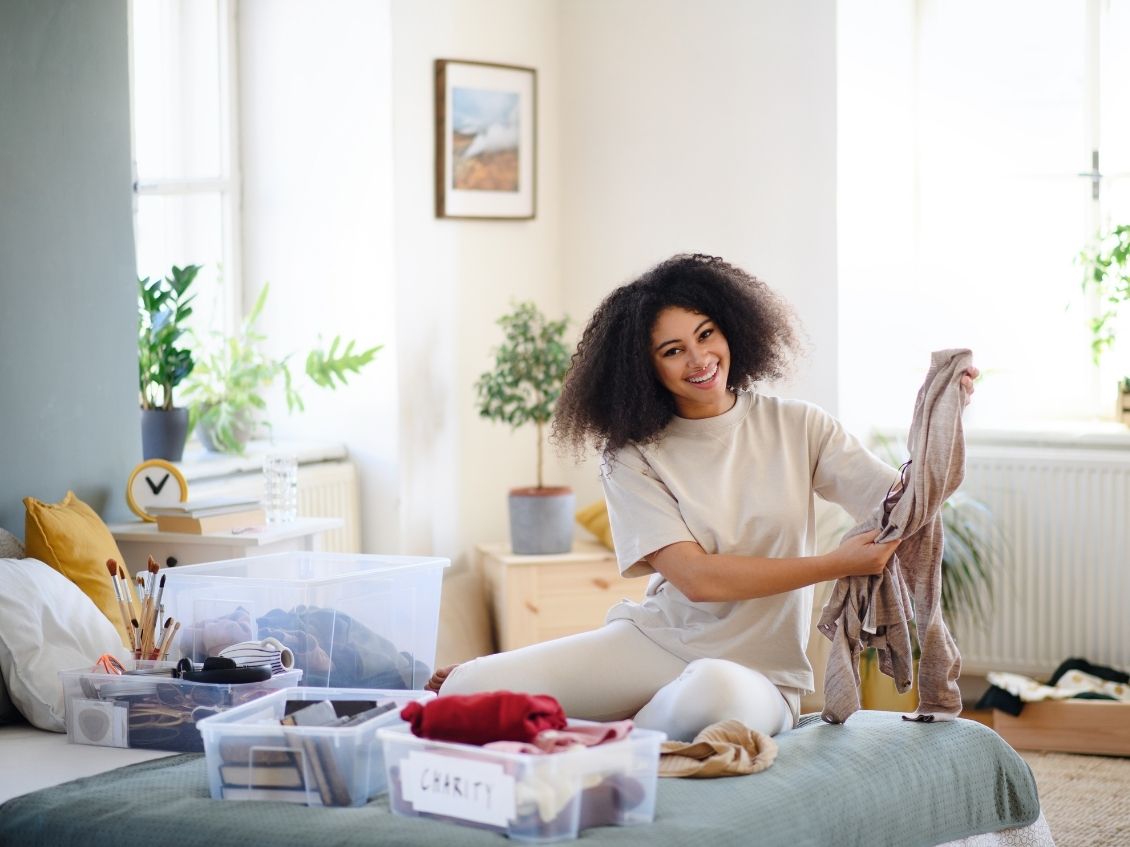 Decluttering is difficult, especially around the holidays. Instead of a pristine home, we get left with a hot mess. Luckily, there's a way to transform your home into beautiful in a little under a week. Here's how we're able to come with our guide on how to clean out your house before the holidays.
Declutter the Junk Out of the Home
If you can't decide what you're going to do with all that junk inside your house, you might need to bring in a service that can help manage the storm before it can be considered calm again. At Vine Disposal, we offer the best choices regarding dumpster rentals.
To help fix decluttering issues, we can drop off a 10 cubic yard dumpster to help keep the space organized. By staying organized, you can easily decorate each room quickly without climbing different obstacles to get things done.
Place Everything Back Where It Was Found
It can be hard to keep a home organized and clean. It's even more challenging to remember to place things back while cooking, decorating, or even celebrating. Right before guests arrive, try and make it a habit to pick up and place things back where you found them early in the month.
Putting things back where they came from can make the home feel organized and keep you from getting stressed. We do mean it, though—you should make this a daily habit even after the holiday's over.
Create a Cleaning Schedule
When you go to a holiday party, you'd expect the space to be cleaned all the time, but things can go wrong quickly if one area isn't cleaned in time. There's a likely chance the hosts didn't have a cleaning schedule to follow. Luckily, you can learn from this and create your own cleaning schedule.
A cleaning schedule is imperative to help a home remain clean throughout the year, not just on holiday—and your birthday isn't an exception. A month before the week of, curate a list of daily tasks to do throughout the week, and assign areas to family members based on age.
Keep All Areas Clear
When you're hosting, you don't want guests to fight for room at the table with a bunch of plates sitting in the way. Instead, rearrange all areas of the home to help contain clutter, and put away anything that you don't use or need while the event is going on.
To help keep areas clean, consider placing baskets around the counters and tables, and other surfaces to help keep everything streamlined. With a clean home, you won't feel stressed, and your home can give a great first impression.
When renting a dumpster through Vine Disposal, we can help make life easier by providing different-sized dumpsters to help keep all of your pre-event cleaning organized. As you've learned how to clean out your house before the holidays, now is the right time to contact Vine Disposal to learn more about our rental dumpsters.