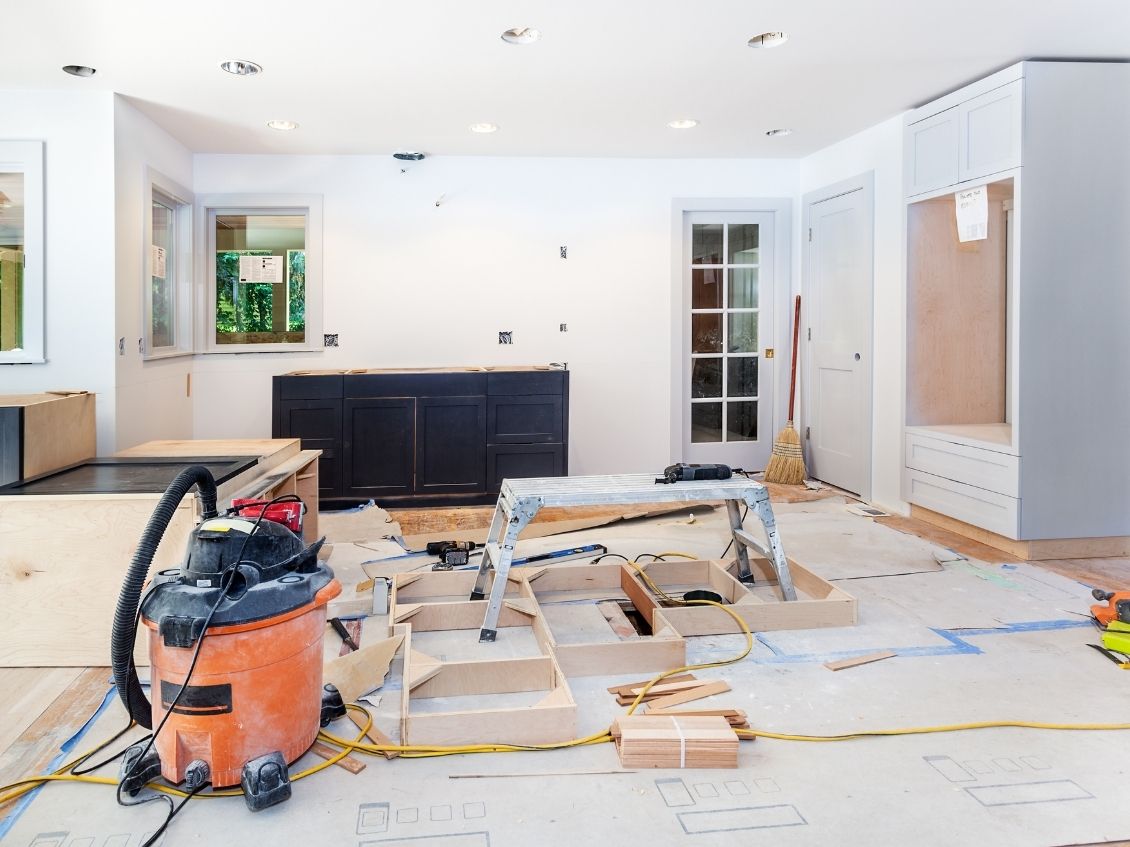 Renovating your home is by no means an easy task. No matter how many times you may have done it, something can always go wrong, and plans can change on a whim. Home renovations are also a hassle because they often render parts of your home unusable for an extended period. If you're new to the renovation scene, you may wonder how long you'll be without that part of your house. We'll take you through some common home renovations and how long they'll take so that you can plan accordingly.
Kitchen Renovations
As one of the most common rooms in a house to renovate, your kitchen will likely be a candidate for a remodel at some point in your home's life. Typically, a kitchen remodel can take anywhere from 3 to 10 weeks, with additional time for every change you wish to make. Are you altering the layout of the stove or refrigerator? That's going to add on more time since pipes and wiring need to change. Something like replacing the countertops probably won't take as long.
Bathroom Renovations
Another very commonplace to renovate is your bathroom, and it won't take quite as long as your kitchen. However, you should be aware that adding a lot of tiling will extend the construction's duration. Tiling and piping alterations can be quite time-consuming and will leave you without a bathroom for longer than if you just wanted a new shower liner and door. You can usually expect bathroom renovations to take about three to four weeks to finish, depending on what you're renovating.
Home Additions
When considering home renovations and how long they'll take, constructing a new addition to your home will take the longest by far. You can expect a home addition to take well over six weeks to finish. Again, it depends on what you're adding. A new living room will take a very long time, while a new bathroom might take slightly shorter. Be aware that your plans will be at the mercy of the weather as well, so make your plans far in advance.
Attic or Basement Finish
These rooms are already in your home, so you might as well utilize them. Finishing an attic or basement won't take you too long if you know what you're doing—a few weeks at most. This timeline can fluctuate quite a bit based on how finished these areas were before. Starting from scratch will take you a while compared to a room that just needs a new coat of paint.
Home renovations can be a trial by fire if you're not careful or don't plan carefully. That's why Vine Disposal offers its services to those brave enough to take on DIY renovations. Our 30-cubic yard dumpster is perfect for trash that you will inevitably create through your renovations.