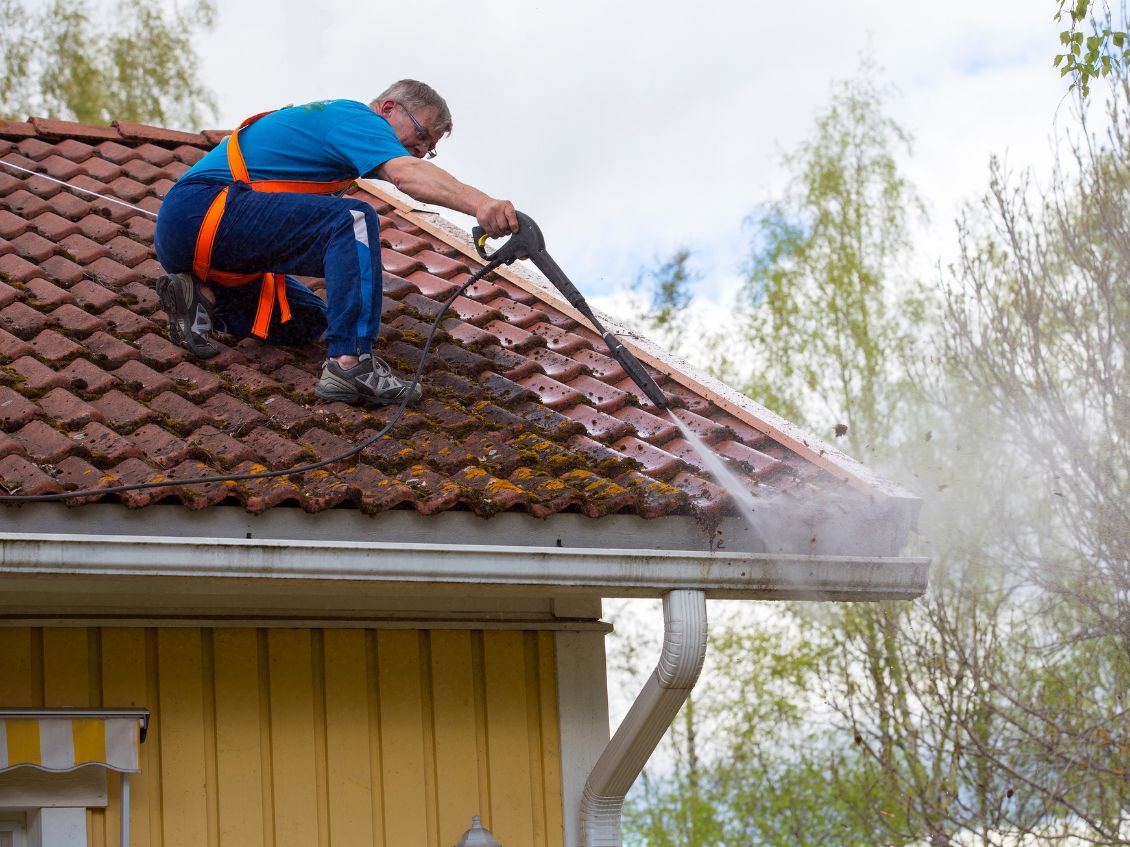 Summer is the perfect time to tackle the yard and landscaping of your home. The weather helps to make some of the tasks easier to complete, and when colder weather approaches, it's a good time to focus on the exterior and interior of your home. Here are a few home improvement projects to do this fall.
Tackle the Gutters
Cleaning the gutters before the heavy rains and winter chill come will make the task easier. Whatever debris or build-up they formed during the summer needs clearing so they can withstand the approaching colder months.
Grab your ladder, a pair of gloves, and a hose or pressure washer and get to it! The pressure wash will help eliminate the heavy build-up in case the hose is not up to the challenge. Try and do this task before the leaves start to change colors and continue to do so before winds reach freezing temperatures.
Treat the Windows
Your objective: keep the warm air inside. Single-pane windows will only help cold air seep in, and warm air seep out. You'll want to replace them with double-pane windows in all areas of the home, not just the common rooms.
It's possible to do this job yourself with a simple google search, but if you don't have the time, consider hiring a professional. They can see to your window replacements quickly and offer a warranty.
Restore the Carpets
Fresh carpets always make a home feel warmer. There are a couple of ways to accomplish this. For starters, you can get your carpets shampooed and deeply cleaned. There is only so much a vacuum can clean up.
However, if you want new carpet treatments, consider hiring a contractor to change the flooring. Once they rip up the carpet, you'll need to dispose of it properly. Consider renting one of our 12-yard roll-off dumpsters here at Vine Disposal.
Paint the Exterior
Many homeowners make the mistake of thinking summer is the perfect time to paint the exterior of their homes. Look at it this way, do you really want to be standing on a ladder with the sun beating down on you as you inhale paint fumes? Nope.
Fall is the perfect time to paint your home because it's not too hot or too cold, and the paint won't start running due to the humidity. Winter is too cold to do any outdoor activities besides sledding.
Seal the Cracks
Aside from the windows, there are other areas in your home that might allow cold air to seep in. Survey your home carefully and seal off any cracks with caulk or something stronger, depending on the size of the crack.
Look for problem areas such as the attic or basement. People tend to utilize these areas less frequently, and it's easy to neglect them. You can also use this time to have your roof inspected, just as a precaution.
Don't just focus on one home improvement project this fall if you have the means to do them all. Get yourself ready for the cold weather. For more information, visit our website.