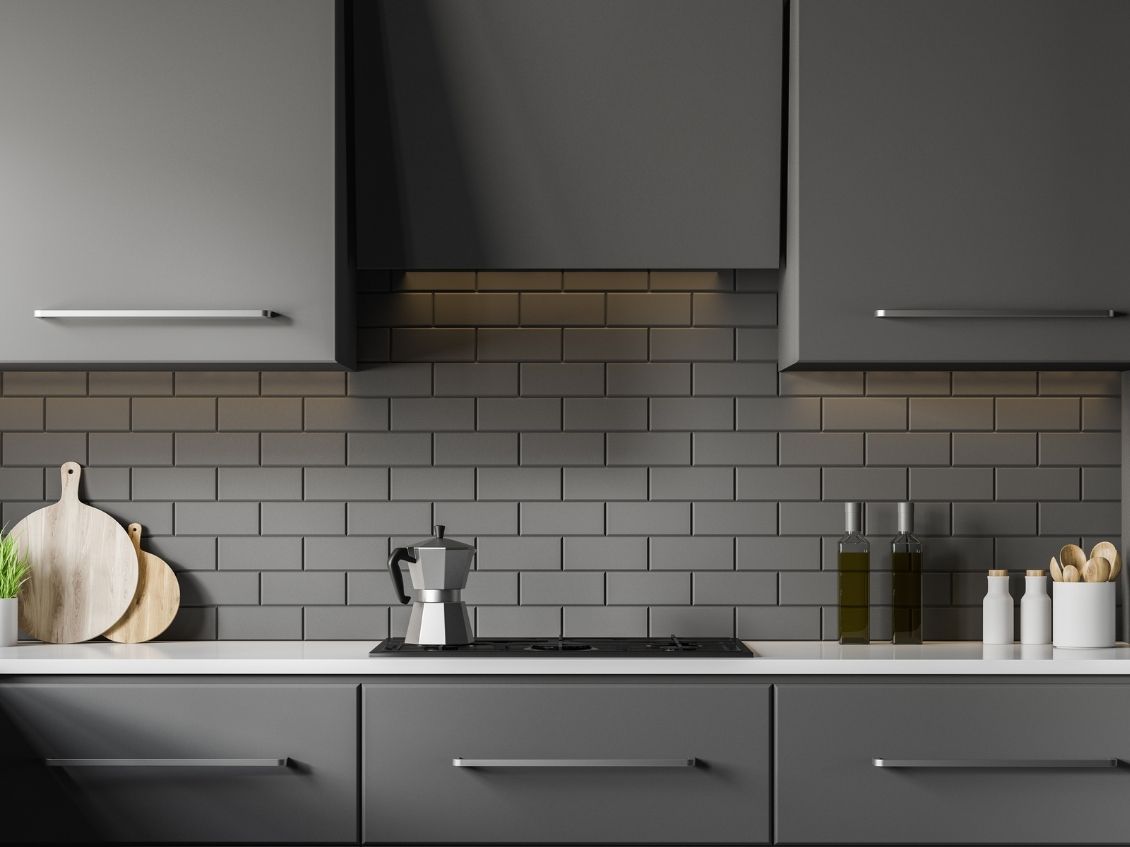 When the weather gets colder, the last thing you want to do to your house is start knocking down walls for an expansion. Winter may not be the best time to start big remodeling projects, but that doesn't mean you can't get some accomplished. You'll need to reconsider some ideas you have for your home during winter and shift them to projects that don't require as much time spent outdoors. To show you that you don't have to stop improving when it gets cold, we've come up with a few home improvement projects that are perfect for winter.
Interior Paint Jobs
The winter months are the perfect time to stay inside and do something to the walls that you'll stare at for the foreseeable future. It may not seem like much, but a fresh coat of paint in a new color can completely transform the aesthetic of a room. You don't even have to paint the entire room if you don't want to; a simple accent wall can make a room pop in a way that it didn't before.
This is a great project, especially if you plan on selling your house soon. Old and worn-down paint jobs can make a home feel cheap and drive the potential price of your home much lower than you would like. Paint is relatively cheap and pays back big time so it's not something to overlook if you're trying to impress potential buyers.
Kitchen Countertops
Your kitchen is arguably one of the most utilized rooms in your house—you might as well enjoy being inside of it! Replacing your kitchen countertops with a nice stone like granite or marble is the perfect way to completely change your kitchen's aesthetic. You can choose contrasting colors for cabinets and really make a statement with color. You can also unify the entire space by keeping the color close to the surrounding cupboards and appliances.
This is a perfect home improvement project for winter because it doesn't involve any outside work whatsoever. A full kitchen remodel may be out of the question in the winter months, but you can still make the place feel brand-new with some fancy new countertops.
Carpeting Rooms
Getting new carpet, or replacing old carpet, is not only good to do during winter because it all takes place indoors, but it also helps insulate your floors. Our carpeting can sustain some hefty damage after the hustle and bustle of the holidays are over. If you find your carpeting looks a little shoddy or dirty, now's the perfect time to rip it up and start fresh.
Carpeting a room is easier than you would think if you've never done home improvement projects on your own before. If you don't want any outside help coming into your house right now, you can do this entire job yourself with a guide online and a new roll of carpeting.
Sealing Cracks Around Doors and Windows
One of the biggest issues that you might face during the winter, especially if you live in an older home, is your heating bill being driven up because your windows and doors aren't sealed properly. If you want to test this, take a candle or lit match and hold it near the edges of your doors and windows. If you see the flame move, it means that cold air is leaking into your home from the outside, making your heater work even harder to keep up.
However, this problem has a very simple fix. You can use caulking, weatherstripping, or another sealant to close off these openings in no time. This helps for more than just your heating bill too, as it:
Prevents insects from sneaking into your home
Helps control the interior humidity
Reduces the amount of outside noise
Prevents the build up of dust and allergens around doors and windows
Dying Tree Removal
Winter is the best time to check the trees around your house for disease and damage, preferably before any big storm comes through your area. These trees pose serious risk to you and your home's wellbeing if not taken care of quickly. It's ideal to take care of a dying tree in the winter because the compacted earth will ensure that it doesn't disturb the surrounding foliage too much.
Landscaping during winter may not sound like fun, but it can be essential for a better-looking yard come spring. Vine Disposal offers 15-yard dumpster rentals that are perfect for landscaping debris and trash that you dig up around your home.
Cabinet and Door Hardware
Looking for a smaller job that makes an impact on the look of your home without breaking the bank? You can easily replace the hardware of your cabinets, doors, faucets, and drawers by yourself with very little effort. Just remove the handles, knobs, and other pieces of hardware and screw in the new pieces you'd prefer to have.
Remember to turn off your water before replacing any faucet or sink hardware. Consider choosing hardware that contrasts nicely with the surrounding material. For example, use a cooler metal like silver to compliment warm wood tones.
Attic and Basement Insulation
Even if you don't live somewhere that gets obscenely cold in the winter, you can still benefit from making sure your attic and basement has proper insulation. Insulated attics and basements can contribute to the amount of energy your home uses every month, even during warmer weather.
Unless you have a good amount of experience with DIY home improvement, you may want to leave a job like this to the professionals. If you live in a very old home, you may want to use this as an excuse to hire someone to check for asbestos insulation in your walls.
Whatever your plans for winter home improvement may be, Vine Disposal has the trash services you require to get them done quickly. Rarely is there a home improvement project that doesn't produce a lot of excess trash, so give us a call when it gets to be too much. We'll take it off your hands so you can get back to your project.