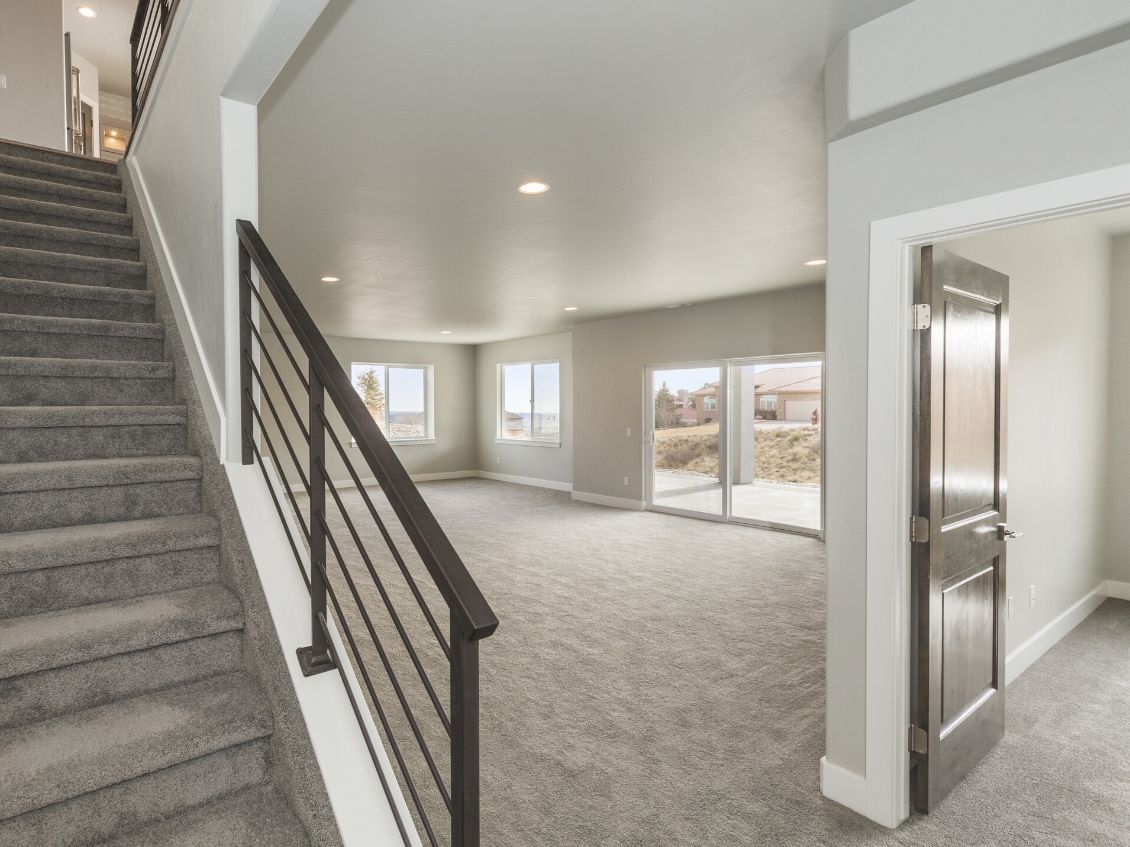 When you're preparing to sell your home, it's important to consider the wants and needs of potential buyers. Certain home additions are more appealing to potential buyers than others and will lead to a higher ROI. Adding certain luxury items such as a pool or home gym may seem like the best way to please potential buyers, but these additions can actually deter them. As such, it's often better to keep it simple and focus on functionality when you're renovating your home. Below are a few great home additions that add value to your house and ensure the highest ROI possible.
Finished basement
As we stated, functionality is often the most important thing to consider when you're renovating your home. Potential buyers are looking to turn your house into their home, and creating additional living space is the perfect way to help them do that. Finishing your basement and turning it into additional living space will significantly increase your home's usable square footage. When you're finishing your basement, try to keep things simple. Basements can be transformed into a variety of different rooms, including a hobby space, home gym, or children's playroom. The possibilities are seemingly endless, and as such, a finished basement can appeal to potential home buyers of any kind.
Updated kitchen
People often describe the kitchen as the heart of a home, so it stands to reason that an updated kitchen is one of the best additions to add value to your house. As you renovate your kitchen, bear in mind the space must be not only cozy and comfortable, but also functional. Consider adding additional counter space or refinishing the cabinetry to give your kitchen a subtle facelift. You can take things one step further and create an open floorplan kitchen, build an island bar, or design a small breakfast nook area. You may also consider updating your appliances with more energy-efficient models. Environmental friendliness is an increasing concern for many homeowners, and choosing energy-efficient appliances can help you start things off on the right foot with particularly eco-conscious buyers.
Beautiful back deck or patio
Space is one of the biggest assets for many potential home buyers. If your home is on the smaller side, or even if your larger home needs a little extra living space, consider adorning your backyard with a beautiful deck or patio. This adds a layer of functionality to an otherwise barren space. A back deck or patio space is particularly appealing to larger families or homeowners who like to entertain. This creates a great outdoor dining space perfect for entertaining small or large crowds.
Bear in mind that most home renovations require a lot of planning, preparation, and hard work. Your home will likely become a den of demolition debris and building materials during the course of renovations. To keep things clean and organized as you renovate your home, consider renting a 15-yard dumpster for your debris. For more information or to discuss 15-yard dumpster rental costs, contact our team at Vine Disposal.