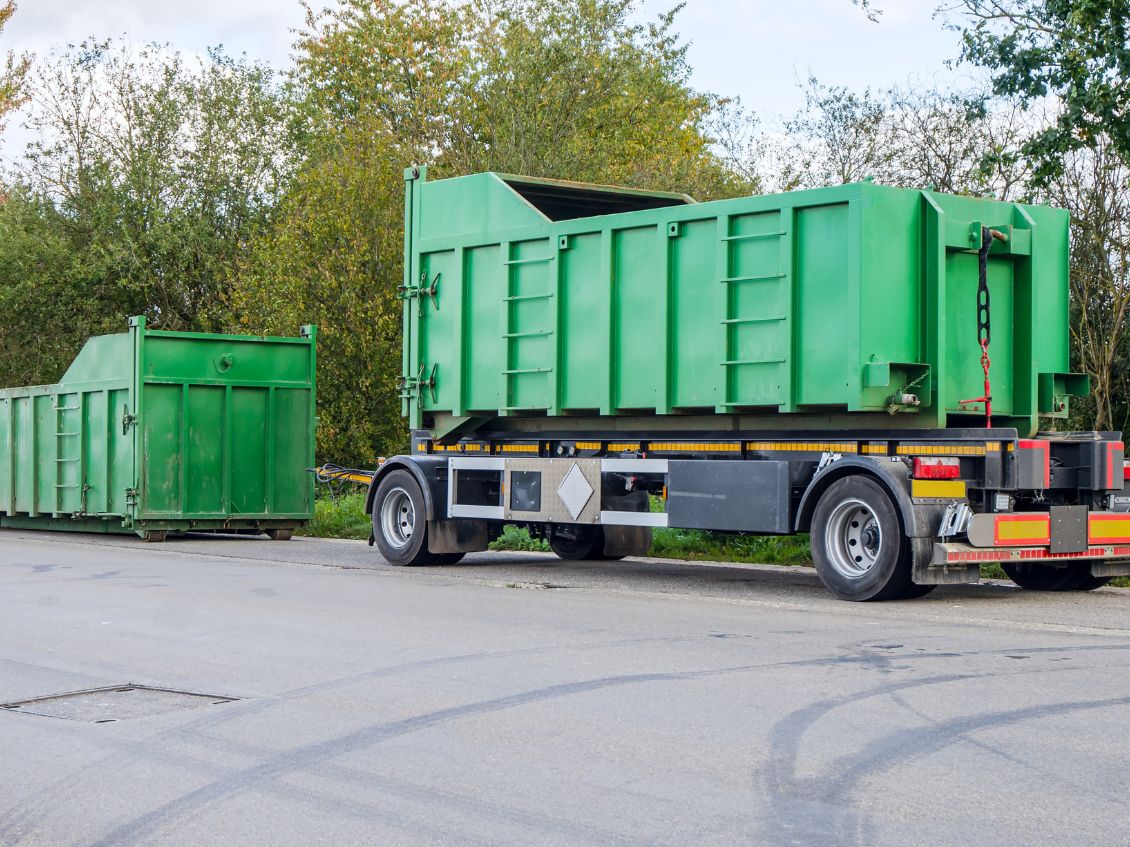 You don't necessarily have to collect excessively to have too much junk in your life. Sometimes, things just pile up and you don't get around to handling them. When that moment comes, it's time for some alternative thinking. Aside from a junky home, there are five additional times you might need a dumpster switch out.
Overload Problem
Dumpster containers hold a lot more than some people assume. Still, there are those cases when people fill them up a little too much. You never want to overstuff your dumpster because you run the risk of your waste spilling over. Overloading becomes an issue for you and the rental company.
Firstly, you could get overcharged for going over the weight capacity. Secondly, an overloaded container is more difficult to empty. You risk potentially damaging the dumpster if the maintenance crew cannot properly empty the container.
Bad Weather
Summer came and went. We still have a few more days, but fall and winter are around the corner. If you plan to rent a dumpster during these seasons, you'll need to prep for bad weather. Rain and snow have the potential to add more weight to your rental dumpster.
If you live in an area prone to heavy rains and snowstorms, prepare to switch out your dumpster. Additionally, the snow and rain will cause the dumpster to rust. Over time, too much rust will damage the interior and exterior of the dumpster. Don't let too many bad weather moments pass before you switch it out.
Excess Debris
If you're doing a renovation project for your residential or commercial property, you might have excess debris. To be fair, you can never anticipate how much debris will accumulate. You can speculate, but there might come a time when more generates.
For example, say you purchased one of our 10-yard dumpster rentals here at Vine Disposal and know the debris your project produced exceeds the amount the rental can hold. You'll likely need to contact us for an additional bin; we consider this a switch-out.
Animal Issues
A dumpster will attract animals regardless of what's inside. It does not need to hold food for them to make their way in. Sometimes, they're just looking for a warm place to rest. Most of the time, they don't stay inside for too long, but there are those rare cases when they set up camp and don't want to leave just yet.
When this happens, you might need to switch out the dumpster. You can try and remove the animal from the container, and you can always request a new container depending on how much damage is done.
Underestimating Your Project
If you have a landscaping project or plan to clear out an estate, you might underestimate how much stuff you need to dispose of. When this happens, you'll need an additional dumpster. There is no way to predict how some projects will go.
Discuss with your rental company the project you plan to approach, and ask for a recommendation on a sizeable container. We can help guide you in the right direction. When things get unpredictable, we are happy to switch out containers for you.
There might be more times than these five when you need to switch out your dumpster, and when that time comes, make sure you give us a call. For more information, visit our website.