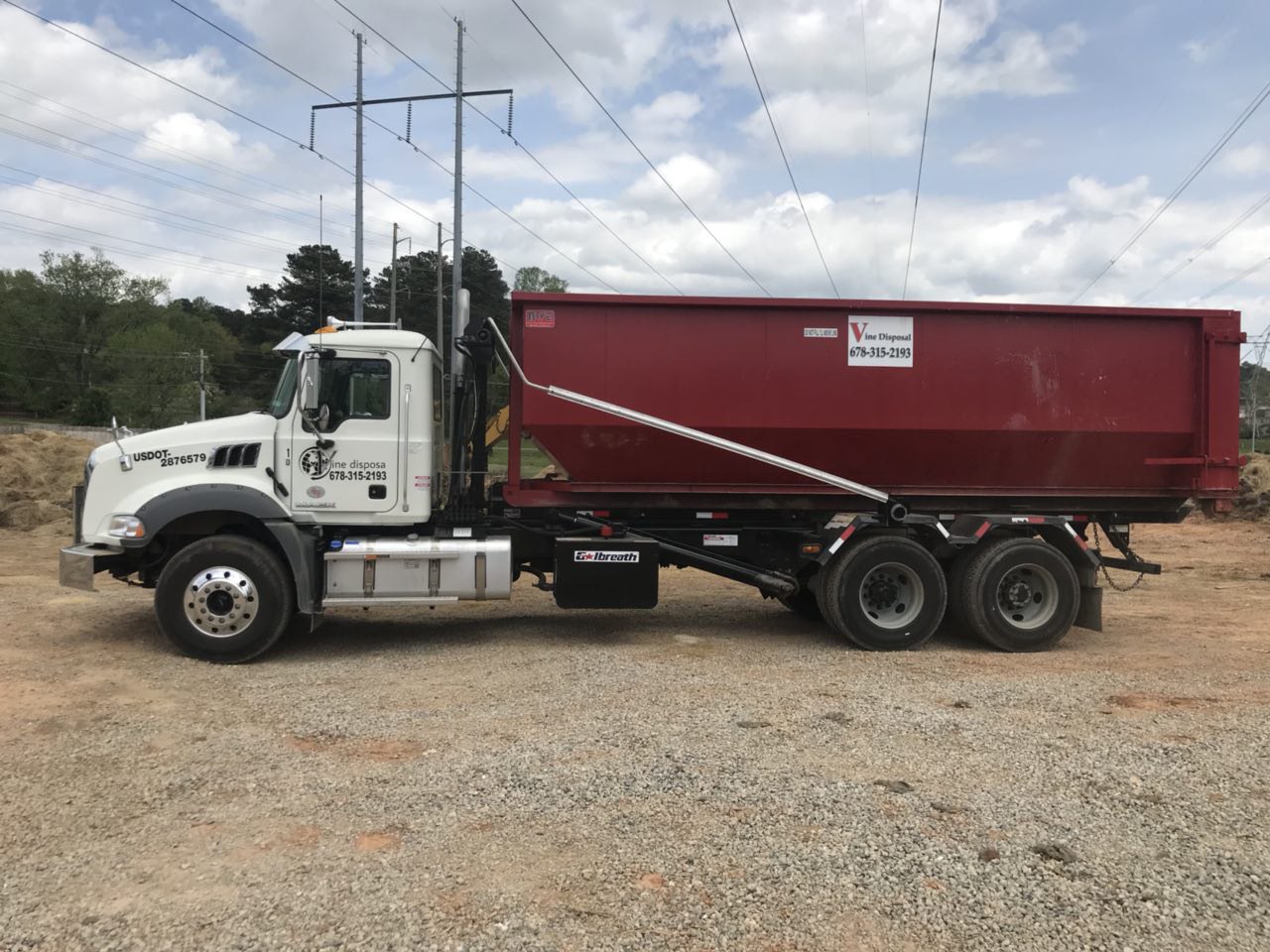 Dumpster rental can be a difficult thing to research and estimate when you are a first-time renter. With these steps, hopefully you can properly assess what size of container you are going to need for the particular job you are working on.
How HEAVY is the debris you are dealing with? If you are dealing with dirt, concrete, brick, trees and tree stumps your most important question is going to regard tonnage, and the following should be about volume of the container. Many places will not allow a larger sized box with heavier loads, since in some cases a fully-loaded 30 or 40 yard dumpster dumpbed with concrete or other inert debris may weigh easily more than 10+ tons which would be dangerous and illegal for haulers to try to carry. If you are dealing with light materials, any size is usually available to you and your only concern regards how much volume your box has.
In the case of roofing shingles, a 20 yard waste container can manage up to approx. 40 squares. Both dirt and concrete shingles can get heavy fast, so it's important that even if you have lots of volume left in the container, you need to keep in mind any weight restrictions and fees imposed by the company.
In dumpster rental, it's crucial to have too much than too little: coming up 10 yards short while getting rid of your stuff when you could have ordered a 40 over a 30 is going to cost you more in the end than ordering a 40 to begin with. Dumpsters can't be loaded over the top, so having to pay for another container just to get rid of a few more things will be a headache that should be better avoided.
Home renovations such as renovating a bathroom, or cleaning out a garage can usually can be served with smaller containers - in some cases 10 yards are enough, in others maybe you need a 20 or a 30.
In summary, heavy debris usually means you need a container with a higher tonnage limit. Roofing and common single-room household renovations usually only require up to a 20 yard. Household cleanouts or junk removal may require larger sizes without much worry over tonnage as long as the stuff getting tossed in is all reasonably light. It's best to ask questions even if you are assured of what size you need, because there may be something specific the hauler can't take - but having a good idea of what size you need makes you a smart and informed customer when locating a company to fit your needs.