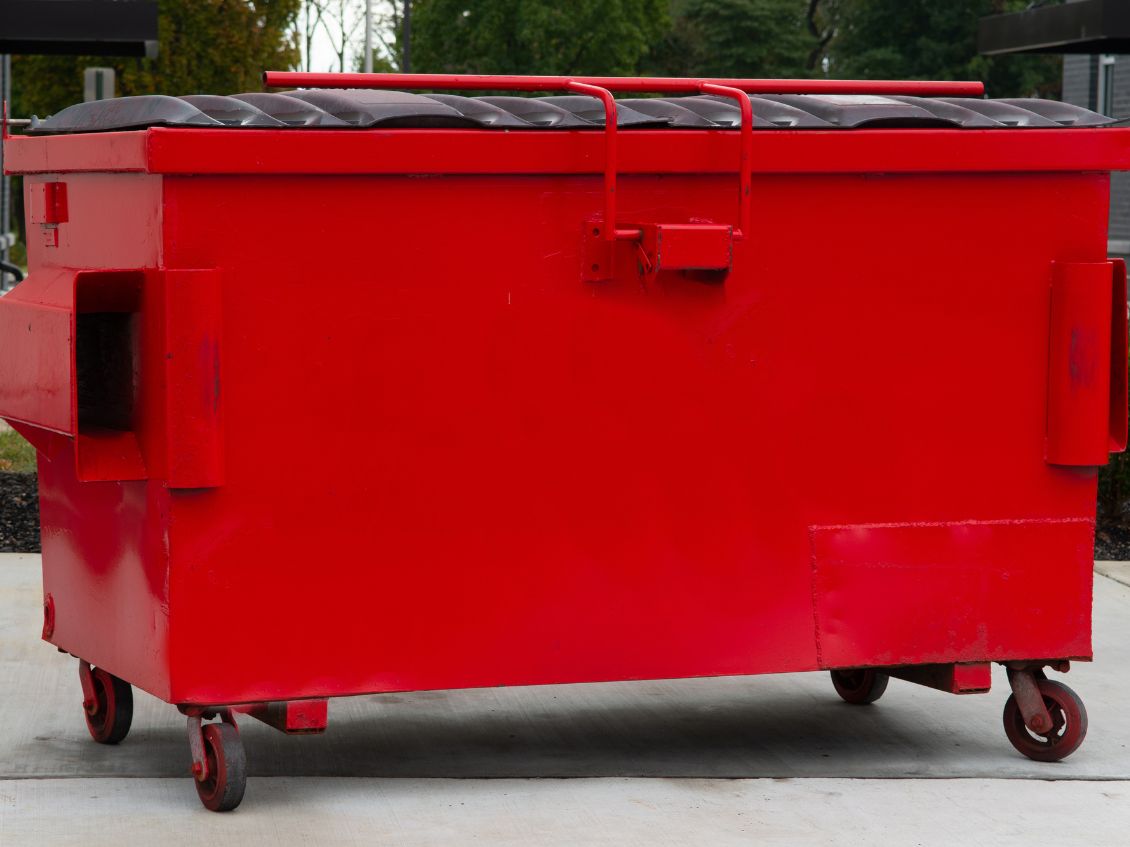 When it comes to handling your trash and garbage, there is specific etiquette you should consider. It may be trash, but you need to handle it with care. Turning to a dumpster broker is not the way. You may think using them as a buffer makes things easier for you, but it doesn't. If you need more convincing, read on. Here are eight reasons why you should avoid dumpster brokers.
No Direct Contact
You want to have direct contact with your dumpster provider. Dumpster brokers don't provide you with a direct line. You'll be stuck calling a 1-800 number and speaking with a machine. This is frustrating for several reasons.
For starters, the machine will force you to repeat yourself because they don't understand you. There is no guarantee they will answer your questions with a direct response. More than likely, it will be indirect with a large gap window of time.
Renting a dumpster means you need to know who is delivering your roll-off and when they plan to pick it up. Brokers don't provide a direct contact number because they only care about getting their fees.
Lack of Credibility
No direct contact means no references. You have no way of knowing whether they do good business because they don't deal with customers directly. There is no one to vouch for them and that makes it easier for them to be dishonest.
They have no credibility and no desire to gain any. Unless you know the proper questions to ask the dumpster broker, you won't receive any information from them about how they conduct business. They tend to refrain from relaying too much information about their site, their dumpsters, and their services.
If you need a dumpster for an upcoming renovation, demolition, or home clean-out, you don't want to rely on a broker to fulfill your needs.
More Expensive
You might think you're saving money with a broker, but you're not. Working with an actual company, like us at Vine Disposal, gives you a better deal. With broker dumpsters, they charge an extra fee out of the purchase price that ends up being more than you would have paid with a company.
Since they work as the liaison between you and the company, they charge an additional fee to provide services for you. Those fees are subject to change at their discretion. Depending on the travel fee or any other expenses they need to cover, they can add that along with your charges.
Taking the time to find a reputable company saves you more money and a headache. Working with a broker will stress you out.
Unprepared
You want someone you can rely and depend upon. You can't do that with a dumpster rental. They are never prepared because they never have the answers. When it comes to your roll-off, you will have industry-specific questions, and the broker usually does not have a response to them.
Depending on your reason for the dumpster, there might be specific regulations and restrictions you need to adhere to. If you inquire about them, the broker might not have an answer to your questions. You don't want to break any laws because then you'll be subject to fines, making the dumpster more hassle than what it's worth.
We have dumpster services in Atlanta that can answer any questions you may have and notify you of things you may not have been aware of before.
No Service
A roll-off dumpster stays with you for a while. In that time, you might need some maintenance, but you'll definitely need help with the disposal. A broker will not assist you with this because it's not under their requirements.
If you have trouble with pest control or you've exceeded the weight limit, you'll want to call the company for assistance. The broker won't put you in touch with them. Eventually, your roll-off will get taken care of, but there is no guarantee that it will fall under your timeline.
This can result in additional fees for you. You may also get charged for any damages to the dumpster. With a company, you can have direct access to them, and they will provide you with adequate service. All your concerns get handled and squared away with one phone call.
Poor Quality
You never know what type of dumpster you will get when you work with a broker. They can deliver one to you with poor quality and you would be none the wiser. The dumpster might arrive with cracks and extensive rust.
You don't want to deal with any of those problems. When you work with a company, you have the chance to survey your options before deciding. Companies know that their business depends on your satisfaction, so they will work to please you.
You won't have to pay extra fees for damages you didn't cause. Additionally, direct companies will make sure you get exactly what you ordered.
Limited Uses
Speaking of getting what you ordered, you might need to upgrade your dumpster. Sometimes a project ends up being bigger than you expected and you'll need an upgrade. When that happens, you need the replacement as soon as possible. With a broker, there is no guarantee that it will show up on time.
Now you're stuck with the current rental. The broker limited your uses. Until you receive the new dumpster, you might need to pause your project or find alternative ways to dispose of your trash. Again, the broker has created more problems than solutions. They've caused an inconvenience for you.
Not Local
They may say that their dumpsters are local, but there is no guarantee where they get them from. It's important to remember they can retrieve their rentals from out of state, which will make service more difficult for you.
Most brokers operate out of state and some even from foreign countries. The delivery process for situations like this can cause delay times. You never know when they might drop off your roll-off and it might need to push back your start date for the project.
Beware of dumpster brokers. You should avoid them at all costs. Hopefully, these eight reasons helped convince you. For more information, visit our website.