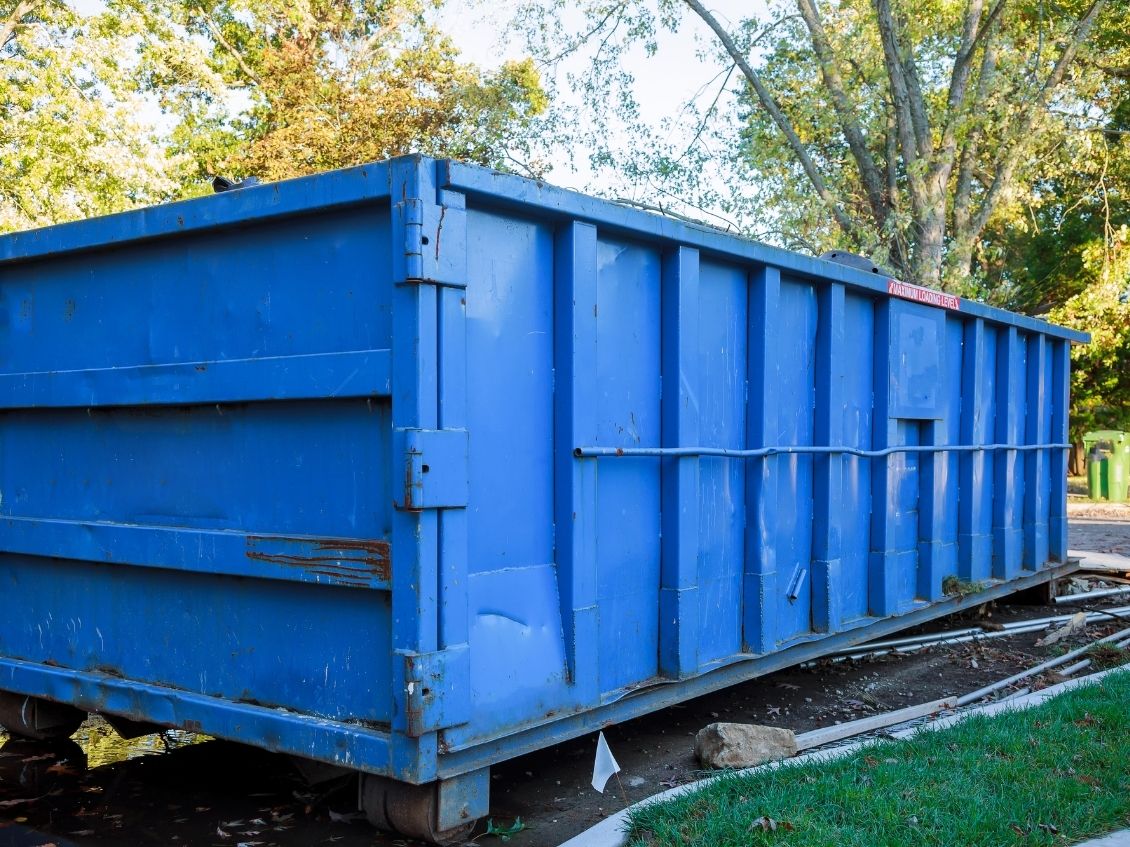 The great thing about roll-off dumpsters is how much freedom they give you to clear out a project or home. However, there are a few ways that it could go wrong if you don't plan for it in advance. A little bit of forethought goes a long way when you're considering renting a dumpster, and we want to help you make sure you've thought of everything. We've compiled a few dumpster rental tips to avoid property damage so that you don't need to worry about your dumpster ruining your driveway or lawn.
Consider the Location
Just like with real estate, dumpster rentals are all about location. You want the dumpster in the most convenient place possible, but you don't want it to be somewhere where the weight of it can cause damage. Usually, driveways work fine for this, but it's important to recognize that the size of the dumpster will play a large part in determining whether it will work or not. Depending on the size of your driveway, a 15-yard dumpster might be the largest you can rent without impeding on the street.
Don't Overfill
Our dumpsters have specific weight limits in place, and as such, we don't recommend going over that limit. If what you're throwing away is rather lightweight, you'll still want to avoid filling the dumpster past the top rim. Doing so can cause trash to fall over the sides and damage property and people if you're not careful. If you're filling the dumpster with heavier material like bricks, for example, keep an eye on the weight of what you're throwing in. Going overboard can cause serious damage to the ground beneath the dumpster.
Clean up Anything Remaining
It's inevitable that, somewhere amidst all the chaos, something will escape your hands or the dumpster. Once the dumpster has been picked up and hauled away, you'll want to do a thorough cleaning of the space beneath where the dumpster was. Whether you're removing liquid that spilled or hard objects like nails and splinters, this step will ensure that nothing left behind will harm any part of your property.
These dumpster rental tips to avoid property damage are crucial to making sure that your dumpster rental experience goes smoothly. Vine Disposal wants to make your experience with us as painless and easy as possible, so don't be afraid to reach out and let us help.