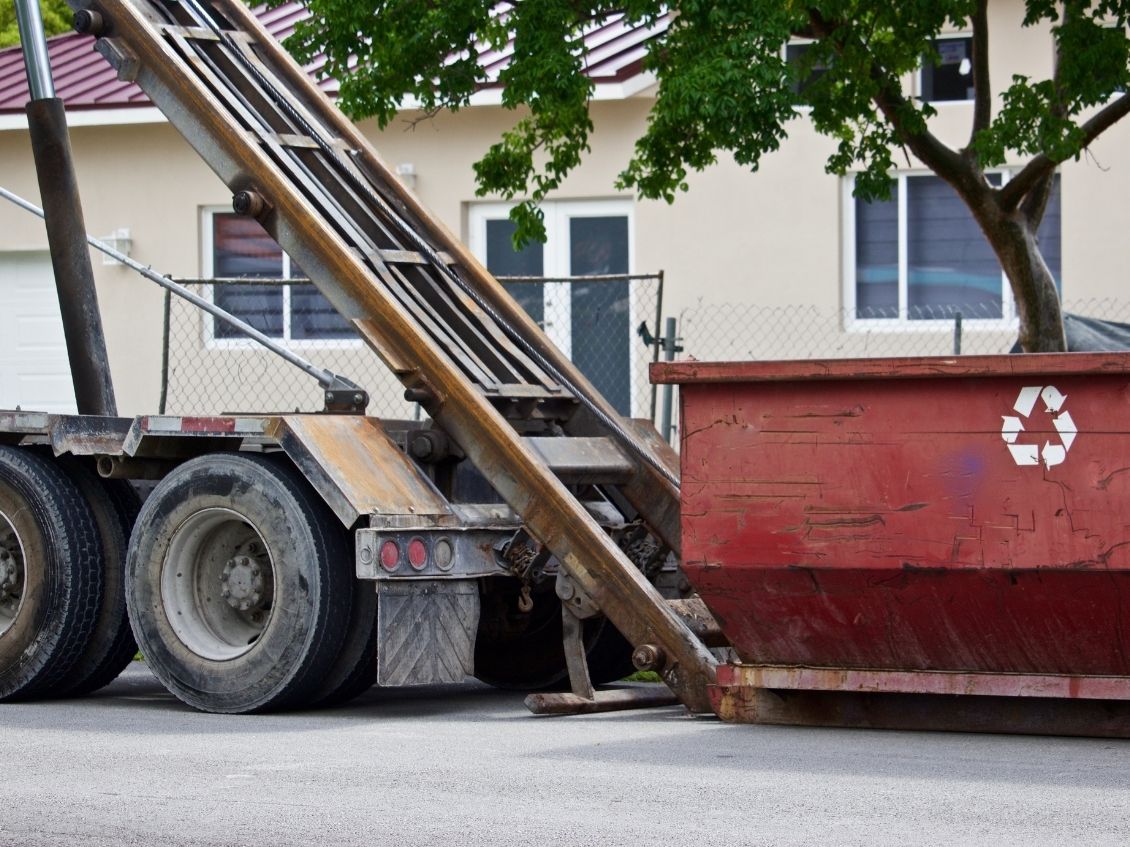 Ah, the roll-off dumpster: the unsung hero of major clean-ups and renovation projects! Before you start chucking old kitchen tiles or mysterious garage junk into one of these bad boys, let's talk permits. Yes, you might need permission to park that hulking beast of a trash container on your property or near your worksite. Do you need a permit to rent a roll-off dumpster? Read our guide about getting a permit for your dumpster rental.
When Should I Get a Dumpster Rental Permit?
Picture this: You've finally decided to clean out that room everyone's afraid to enter, or maybe you're about to break ground on your own personal Sistine Chapel (also known as your long-overdue bathroom remodel). That's when you'll need a dumpster rental.
However, you'll also need a permit to place the dumpster on public property, like the street or sidewalk. If your property has the space to accommodate a dumpster, you might not need a permit. But before you do your happy dance, check local regulations about dumpsters on private land—some municipalities are pickier than others.
How Do I Obtain a Dumpster Rental Permit?
Getting a dumpster rental permit isn't rocket science. You'll need to contact your local government or building permit office. Then, provide details like the size of the dumpster, how long you'll use it, and where you plan to put it. You might also need to show proof of insurance or pay a fee. Just think of it as the cover charge for the exclusive club of dumpster owners.
Where Can I Get a Dumpster Permit in Atlanta?
If you're in the market for a 30-yard roll-off dumpster rental in Atlanta, you'll need to check with the Atlanta Department of Transportation to determine whether you need a permit. Those folks will hand you that golden ticket, aka your dumpster permit. Atlanta is a bustling city, and they like their sidewalks and streets free of obstructions. Make sure you don't plop your dumpster on the street during the Peachtree Road Race.
Will I Need a Permit for My Dumpster Rental?
Now, back to the burning question—do you need a permit to rent a roll-off dumpster? Well, if your dumpster is going to sit pretty on your private property and you're not obstructing traffic or creating a public nuisance, you might be exempt. However, if you're eyeing that spot on the street because your driveway is the size of a postage stamp, then yes, you'll need a permit.
Renting a roll-off dumpster isn't something you do every day, but when that day comes, you have to play by the rules. Contact Vine Disposal to secure your dumpster rental, get that permit if needed, and toss your trash responsibly.