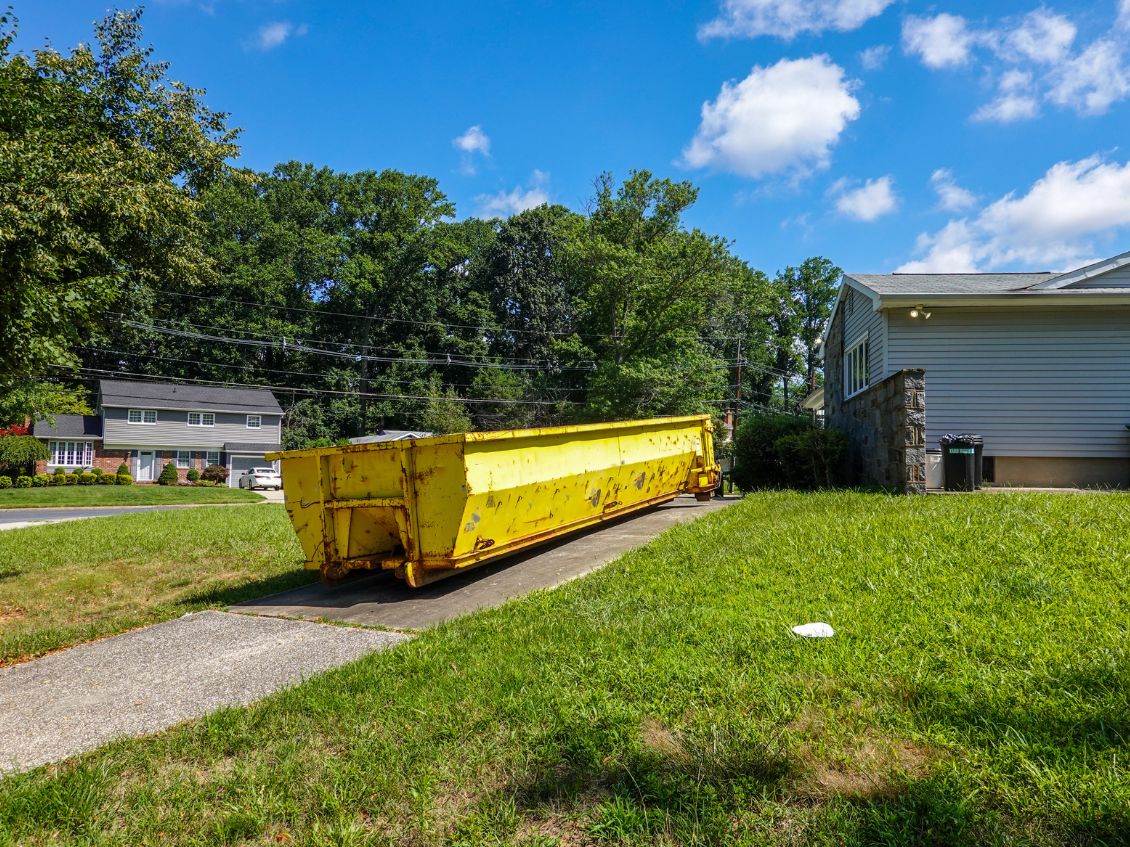 If you've debated DIYing a home renovation countless times, now's the time to do it. With so many unique ways to reuse renovation debris and control the messes, you no longer need to hesitate before DIYing something. Before you rent a dumpster, find the DIY projects that work best.
Landscape Modifications
Landscaping jobs work best with a waste bin. Without a container, you're stuck with unwanted excavated dirt, cement, vines, and weeds. These all belong in a recycling bin; toss it all unless you plan to do other things with the debris.
Don't let foliage or fallen tree branches sit around because they will ruin your yard by idling. Renting a dumpster is a better solution to controlling waste than letting it all sit for long periods of time.
Home Renovations
Any home modifications you perform should be done with a dumpster rental company. Waste management businesses love seeing others get excited about changes. Even if your construction project isn't immediate, booking the service well in advance is essential so you're not dangling along at the last minute.
You may not know this, but dumpsters haul away many different things like drywall, cabinets, electronics, and furniture. If you believe your disposition is unique in some way, reach out with questions—there's a chance the dumpster company you contact has other connections to reach out to.
Swimming Pool Removal and Addition
Adding or removing a pool can be done with a team of neighbors and yourself. However, the haul between your home and the local junkyard or recycling plant is taxing. Try taking a break from being the driver and hire a professional disposal company to haul your stuff out.
A disposal servicer has ways to discard all swimming pool equipment after demolition, and can take care of plastics from the new equipment. Gather all the pool debris and dump it into a dumpster. It saves you time from driving back and forth on your own.
Siding Removal
A siding removal project is another thing to do on your own, but you can save time transporting everything from your house to the dump by getting a dumpster. A dumpster will give you have a better idea of how to toss your waste. It also helps control all the waste from packaging and new materials.
Basement Overhaul
You could even use the dumpster for your basement overhaul. No matter what you plan to do, renting a dumpster is a solution to attempting a DIY project for the first time. Depending on your project's size, a dumpster rental company will work with you to find the best dimension.
It's essential to have a dumpster when doing a DIY project. You're going to be so grateful you reached out to Vine Disposal about our services and rental pricing. For more ways to save on your next lease, and find out what other projects work with our dumpsters, contact us about availability for your next DIY project.